Contact: Harriet Laird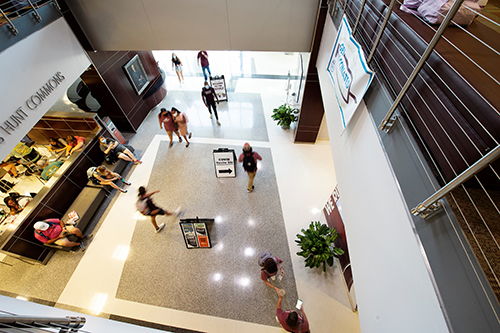 STARKVILLE, Miss.—Mississippi State is assisting students again this spring semester with expenses related to the COVID-19 pandemic.
Federal American Rescue Plan Act, or ARP, funding is disbursed through the U.S. Department of Education to help students experiencing financial need and/or emergency costs that can include tuition, food, housing, healthcare and childcare.
Students who applied for ARP funding during the fall 2021 term do not need to reapply again for this spring semester and will automatically be considered. For those who didn't apply in the fall, the online application deadline is Feb. 22, at which point MSU officials will review eligibility and begin working to distribute awards as quickly as possible.
Instructions for completing the brief online application are as follows:
Log in to the myState portal at http://my.msstate.edu/
Click the three horizontal lines (hamburger) in the top left corner
Click on Banner in the menu list on the left
Click myBanner for students
Scroll down the Financial and Scholarship tab to ARP Act Application and click to complete.
"At the end of 2021, Mississippi State had disbursed more than $12 million to almost 15,400 students," said MSU Financial Aid Director Paul McKinney. "I encourage those who didn't apply in the fall to do so by Feb. 22 because we're committed to supporting students who need our assistance."
To comply with guidelines from the U.S. Department of Education and the ARP legislation, signed into law last spring, students must certify on the application that they have experienced financial need and/or have emergency costs due to the pandemic.
Only students enrolled for the current spring semester are eligible to receive the monetary awards, with amounts varying by student. Receipt of the funds will be through direct deposit or paper check, or students can choose to apply them to their MSU accounts to cover any outstanding balances.
For questions about ARP fund eligibility and applications, contact the Office of Student Financial Aid at financialaid@msstate.edu or 662-325-2450.
MSU is Mississippi's leading university, available online at www.msstate.edu.