Contact: Allison Matthews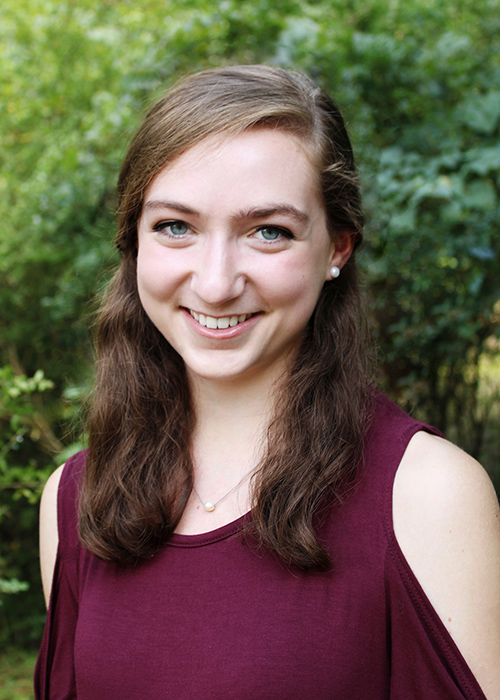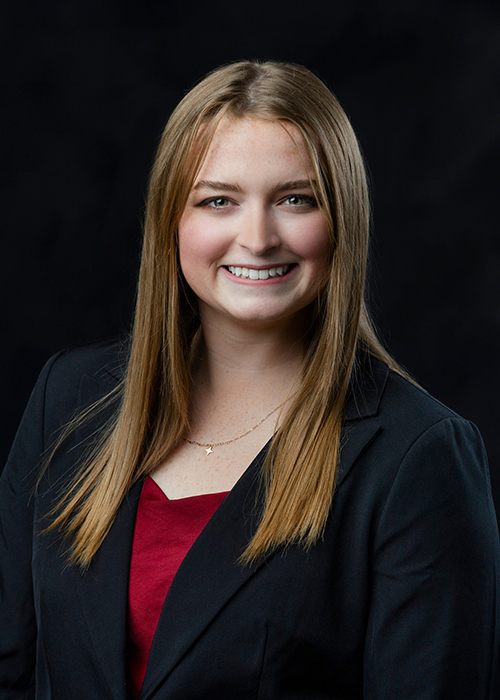 STARKVILLE, Miss.—Two Mississippi State undergraduates with outstanding research accomplishments are new Goldwater Scholarship winners and will receive the country's most preeminent undergraduate award for students in science, technology, engineering and math, or STEM, fields.
Madison E. Brode, a sophomore biological sciences major from Memphis, Tennessee, and Emma E. Wade, a junior computer science major from Decatur, Alabama, both are enrolled in MSU's Judy and Bobby Shackouls Honors College.
Brode and Wade are among 417 scholarship winners across the U.S. named recently by the Board of Trustees of the Barry Goldwater Scholarship and Excellence in Education Foundation for the 2022-23 academic year. The Goldwater Foundation currently is partnering with the U.S. Department of Defense National Defense Education Programs to increase the annual awards as part of their commitment to maintaining the country's competitive advantage. MSU has had 21 Goldwater Scholars since the program's inception in 1986.
Brode is a Provost Scholar at MSU who has done significant undergraduate research at the university. She has particular interest in ornithology and behavioral ecology of birds and is an author on the 2021 publication "Parental favoritism in a wild bird population" in the journal Animal Cognition.
"Madison has really set herself apart in terms of getting into her research from an early age. She's driven to build on experiences and connect with people across campus for multi-disciplinary exploration of various topics. She has had an early and consistent research effort and has continued growing her scholarship into new areas since she came to MSU," said David Hoffman, director of the honors college Office of Prestigious External Scholarships and associate professor in the Department of Anthropology and Middle Eastern Cultures. She also did earlier research with a University of Memphis biological sciences laboratory.
At MSU, Brode is a recipient of the Dr. William E. Gardiner Memorial Award for academic achievement and potential professional development in biology, and she has been recognized by MSU's Office of Student Leadership and Community Engagement for volunteer efforts during the 2020-21 academic year.
Wade is a computer science major with a minor in biology who also will complete a certificate in computational biology. A research assistant as part of a Research Experiences for Undergraduates program at the University of California, Los Angeles's Institute for Quantitative and Computational Biosciences, she will have a similar appointment this summer with the JAX Cancer Center at The Jackson Laboratory in Farmington, Connecticut, employing computational tools and methods to better understand cancer epigenomics and evolution. She additionally is a bioinformatics research assistant in MSU's biological sciences department and a Calculus I leader in MSU's Supplemental Instruction tutoring program. She has a publication in progress titled "Quantifying the fraction of new mutations that are lethal."
"Emma is interesting because she's a computer science major but has done brilliant research in biological sciences. She is doing cutting-edge work using computational technologies and math to figure out where errors in genome transcription are occurring to better understand genetic disorders," Hoffman said.
Wade also is a recipient of MSU's Engineering Excellence Scholarship and was initiated into Tau Beta Pi because of her status among the top 8% of juniors in MSU's Bagley College of Engineering. She is vice president of MSU's chapter of the Society of Women Engineers and a student ambassador for the Department of Computer Science and Engineering.
Hoffman emphasized the significance of MSU having multiple Goldwater Scholarship winners this year.
"This is another recognition for MSU and our students that demonstrates the incredible opportunities provided and the investment that's been made in making MSU one of the nation's leading universities for research. This award attests to the fact that we have excellent faculty who are involving undergraduates in their labs from an early stage, which ultimately brings this incredible prestige," Hoffman said. "Several faculty members are Goldwater winners themselves, and this scholarship sets recipients up well to succeed in their long-term career paths."
For more on MSU's Shackouls Honors College and the Office of Prestigious External Scholarships, visit www.honors.msstate.edu; the College of Arts and Sciences is online at www.cas.msstate.edu and the Bagley College of Engineering may be found at www.bagley.msstate.edu.
MSU is Mississippi's leading university, available online at www.msstate.edu.