Contact: Madison Welzbacher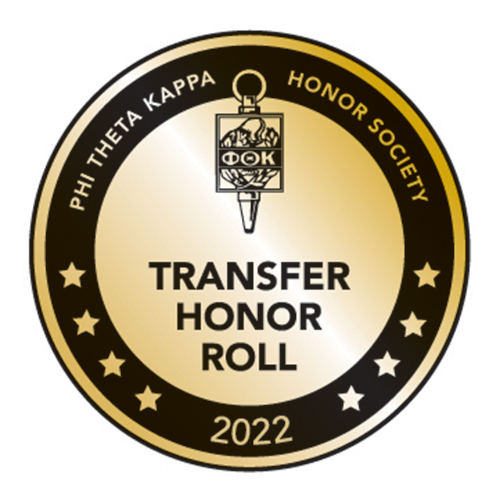 STARKVILLE, Miss.—Mississippi State is once again included in Phi Theta Kappa Honor Society's Transfer Honor Roll for supporting community college transfer students to ensure a smooth pathway into the university.
MSU is one of 171 four-year colleges and universities cited in the 2022 honor roll "in recognition of the dynamic pathways they have created to support transfer students."
Phi Theta Kappa is the premier honor society recognizing the academic achievement of students at associate degree-granting colleges and helping them grow as scholars and leaders. PTK includes more than 3.8 million members and nearly 1,300 chapters in 10 nations.
John Dickerson, MSU assistant vice president for enrollment, said transfers make up more than a third of the university's enrollment, and he and other MSU administrators work regularly with the honor society's staff members, who he said are "great partners in helping us ensure that we provide Phi Theta Kappa students, and all transfer students, a successful transition."
This past fall marked the university's seventh consecutive year of enrollment growth, including nearly 2,000 students who transferred to the university. Dickerson said MSU's robust partnerships with the state's two-year colleges, among other factors, help students make the smooth transition.
More information MSU for transfer students is available at www.admissions.msstate.edu/prospective-students.
"This award is so important because it is based on what students tell us they need from their transfer experience," said PTK President and CEO Lynn Tincher-Ladner. "We are honored to recognize the colleges and universities working exceptionally hard to create stronger pathways to bachelor's degree completion for all students."
Colleges were selected for the PTK Transfer Honor Roll based on 40 key metrics related to the support and success of transfer students, including college cost and financial aid, campus life for transfer students, admission practices and bachelor's degree completion. Universities are assigned a "Transfer Friendliness Rating," based on the transfer profile the institutions complete in PTK Connect, an online tool the honor society offers to help students find their best-fit colleges, career pathways and more. The Transfer Honor Roll is chosen from among the top 25 percent of highest-rated colleges and universities.
The institutions included on the 2022 Transfer Honor Roll have excellent outcomes pointing to student success, including:
—Average percent of transfer in undergraduate population – 60%
—Average bachelor's degree completion rate among transfers – 77%
—Average credit transferred toward a degree major and/or plan – 91%
—Average percent of transfer students receiving merit-based financial aid – 84%
For more about Phi Theta Kappa, visit www.ptk.org.
MSU is Mississippi's leading university, available online at www.msstate.edu.