Contact: James Carskadon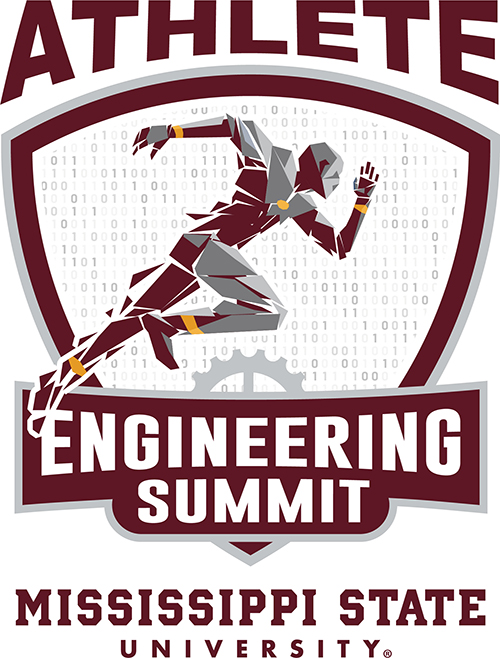 STARKVILLE, Miss.—An upcoming conference hosted by Mississippi State University will highlight the ways unique collaborations can cultivate human performance success.
The inaugural Athlete Engineering Summit will be held May 11-12 at East Mississippi Community College's Communiversity. Organized by MSU's Athlete Engineering research group, the conference theme is "Secret Sauce: Sharing how unique collaborations collide to cultivate human performance success." MSU alumnus Dr. Allen Sills, chief medical officer for the National Football League, will serve as keynote speaker for the conference.
"MSU is leading the movement to build a student pipeline of qualified athlete engineers who can examine the data retrieved from wearable technology used for training, health and safety. Our new niche of multi-disciplined students can then share this information with coaches, trainers and other human performance decision makers to help optimize work and training," said Reuben Burch, associate director of human factors and athlete engineering at MSU Center for Advanced Vehicular Systems and associate professor of industrial and systems engineering. "We call this recipe our 'secret sauce,' and we want to showcase these collaborative partnership examples so that others looking to build similar programs can follow our lessons learned."
In addition to Sills, speakers include representatives from professional sports teams such as the Chicago Bulls, Minnesota Timberwolves and Milwaukee Brewers; industry partners such as PACCAR, Toyota and Camgian; and sports performance professionals from multiple universities, including MSU.
The summit will feature discussions focusing on how to build effective collaborations between athletics and academics and will explore how key elements affect the four athlete personas: sports, industry, tactical and at-risk athletes. In addition to nationally recognized keynote speakers and panels of experts, attendees will have an opportunity to network with professionals and see human performance technology in action.
Registration for the conference is $300 for non-MSU participants, $200 for MSU faculty/staff and $100 for MSU students. The deadline to register is April 29, with hotel discounts available through April 21. To register and view a complete agenda, visit www.athleteengineeringsummit.com.
MSU Athlete Engineering is a multidisciplinary research group that works to improve human performance in military, rehabilitation, industry and sports settings. With a robust student pipeline, the research group is helping to meet the growing demand for individuals that can collect, analyze and effectively communicate the meaning of data generated by wearable technologies. For more, see https://www.cavs.msstate.edu/research/athlete_engineering.php.
MSU is Mississippi's leading university, available online at www.msstate.edu.