Contact: Carl Smith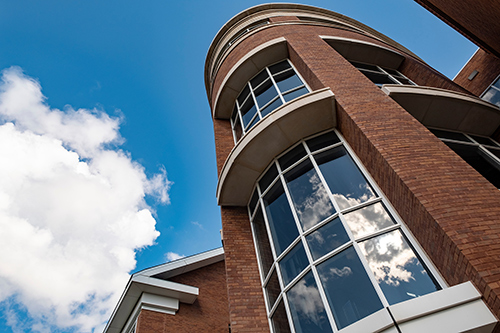 STARKVILLE, Miss.—The Mississippi State University College of Business and Richard C. Adkerson School of Accountancy remain accredited through one of the most prestigious business education groups in the world.
The Association to Advance Collegiate Schools of Business (AACSB) recently announced the reaccreditation extension for both entities after MSU met numerous requirements of a rigorous comprehensive review process.
AACSB Business Accreditation is one of the most highly regarded designations in the world, and the organization offers a specialized accreditation for accounting programs. The AACSB's continuous improvement review process occurs every five years, and the College of Business was last reaccredited in 2017.
"AACSB reaccreditation is the marker of distinction in business education. It is a continual improvement process to assure that we are achieving excellence in teaching, research and societal impact," College of Business Dean Sharon Oswald said. "This is a collegewide effort. We could not be successful without an engaged faculty and staff. This reaccreditation is a tribute to their hard work and sincere interest in achieving excellence."
After more than 100 years of operation, AACSB is one of the longest-serving and largest business education networks in the world. More than 900 institutions across 60 countries and territories hold AACSB Business Accreditation, and almost 200 worldwide accounting programs maintain supplemental accreditation.
For more information about AACSB and its accreditation process, visit https://www.aacsb.edu.
For more information about the MSU College of Business, visit https://www.business.msstate.edu.
MSU is Mississippi's leading university, available online at https://www.msstate.edu.