Contact: Addie Mayfield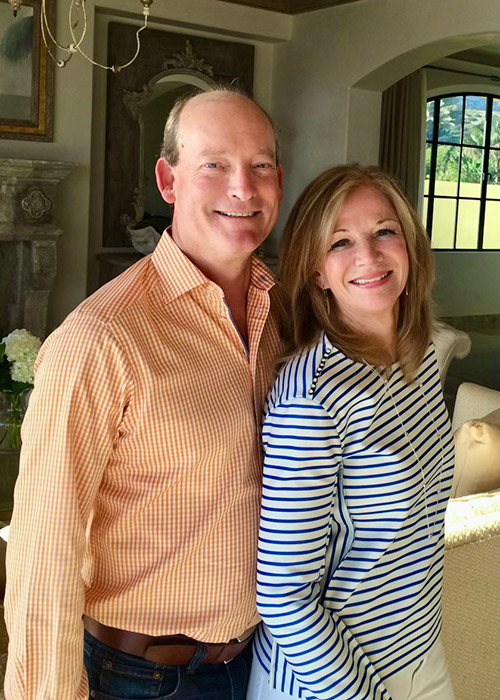 STARKVILLE, Miss.—A commitment from Mississippi State alumnus Lamar McKay of Houston, Texas, will facilitate advanced understandings and applications of data analytics through endowment-level support for an innovative research program in the university's James Worth Bagley College of Engineering.
The McKay Predictive Analytics and Technology Integration Laboratory Excellence Endowment ensures ongoing support benefitting infrastructure, personnel, travel funds and other resources necessary to sustain and grow efforts of MSU's Predictive Analytics and TEchnology iNTegration Laboratory, or PATENT. In addition to the excellence endowment, McKay's gift also allows for the establishment of an excellence fund to provide immediate annual support until the endowment reaches maturity.
"This contribution is pivotal to the expansion of predictive analytics research and its technology integration in the state of Mississippi, and I cannot express my gratitude enough for this very generous gift," said Shahram Rahimi, MSU professor and head of the Bagley College's Department of Computer Science and Engineering. "I have no doubt that his contribution will boost the speed of discovery and technology development in the area of predictive analytics across the nation."
Housed in the computer science and engineering department, PATENT aims to accelerate advances in a number of interdisciplinary fields by addressing the challenges in data management, integration and analytics, as well as predictive modeling and simulation to realize the full potential of big data. By integrating various technologies and data sources, including artificial intelligence and machine learning, PATIL will contribute to developing next generation solutions that are data driven, resilient and robust in both real-world and theoretical domains across these diverse industrial sectors.
"Mississippi State University is a leader in turning data into knowledge and then using that knowledge to make intelligent decisions that can truly make a difference in a wide range of fields such as advanced manufacturing, autonomous mobility systems, health care, cybersecurity, precision agriculture, and so much more," said MSU President Mark E. Keenum. "Mr. McKay's vision and generosity will support our students and faculty and significantly enhance their work to broaden and expand the economic and societal impact of predictive analytics and technology integration. We are grateful for his investment in them."
McKay spent 40 years in progressive leadership roles in the oil industry, ultimately serving as Deputy Chief Executive of BP p.l.c. before retiring in 2020. He became involved in data analytics and technology integration at the corporate level during the latter part of his career, which sparked his passion for the emergent field and how it relates to the business world.
"The cost of sensing and measurement technologies has gone down tremendously, making it easier to create data. But the massive amounts of information collected all around us each day make it harder to use the data sensibly," said McKay. "Most companies use only a tiny fraction of the data that's available to make intelligent decisions about what their businesses or processes are doing."
He continued, "There has been an explosion in terms of production around technology and artificial intelligence that's allowing us to put a layer of intelligence on top of the data collected to understand better how to improve things. When I became involved in the application of these technologies at BP, I saw the potential in what we were trying to do to strategically change and optimize the business and became really interested in the concept."
McKay's support for PATENT reflects his passion and will enhance opportunities for MSU faculty and students to engage in related research that positively impacts science, industry and society. It also reinforces the Bagley College of Engineering's reputation as a leader in purpose-driven innovation for the real world.
"The Bagley College of Engineering has traditionally been at the front end of tackling complex, multidisciplinary problems since its inception. The formation of the McKay Predictive Analytics and Technology Integration Laboratory endowment and its emphasis on using the modern tools of artificial intelligence and machine learning will ensure that our faculty maintain that competitiveness for years to come," said Jason Keith, Earnest W. and Mary Ann Deavenport Jr. Chair and dean of the Bagley College.
Although PATENT is housed in the Department of Computer Science and Engineering, the innovative lab facilitates research and educational initiatives focused on broad issues that span multiple disciplines and departments. As a result, it will serve as a university-wide hub to affect greater collective outcomes.
"The fundamental purpose of this program is to bring people, processes and learning together to do something better. Whether filtering and integrating data to optimize processes at the individual level or for multidisciplinary purposes, the intention is to incorporate disciplines across campus for pooled expertise and perspectives," McKay said.
A native of Jackson, McKay graduated from MSU with a degree in petroleum engineering in 1980 and went to work for Amoco Production Company. Throughout his career, he assumed progressive operational and commercial roles that enabled him to lead the organization's ventures in the U.S. and abroad. After working on the BP-Amoco merger, McKay was named chairman and president of BP America, Inc. and also served as chief executive of BP's global upstream business.
"Mississippi State provided me a very practical and common sense-based degree and methodology that set me up well for my career," McKay said. "It also was an education broader than just purely engineering, which greatly benefited me, and I am proud to be able to pay back that experience to some degree."
In addition to his most recent commitment, McKay and his wife Nancy also have invested in other areas at MSU. In 2012, they established the Lamar McKay Endowed Scholarship in the Bagley College and later created the McKay Petroleum Engineering Laboratory fund to assist with the purchase and maintenance of lab equipment in the petroleum engineering department. McKay hopes his commitment for the McKay PATENT endowment will inspire support from other corporate players.
"Mississippi State has all the ingredients to be a leader in these types of new potential areas," he said. "Additional support will contribute to a strong base of expertise to propel future developments."
For more information on supporting PATENT, contact Bennett Evans, senior director of development for the Bagley College of Engineering, at (662) 325-0386 or bevans@foundation.msstate.edu.
MSU is Mississippi's leading university, available online at www.msstate.edu.