Contact: James Carskadon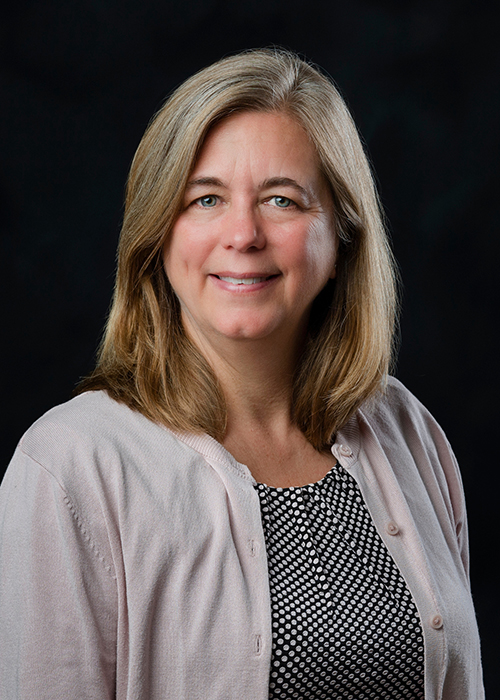 STARKVILLE, Miss.—A long-serving Mississippi State faculty member and administrator is now the director of the university's Social Science Research Center.
Devon Brenner, assistant vice president for outreach and initiatives in the MSU Office of Research and Economic Development, has been named SSRC director. She has led the research center on an interim basis since last year. As director, Brenner is charged with leading the over 70-year-old center with a tradition of impactful social science research. The center reports jointly to the Office of Research and Economic Development and the Division of Agriculture, Forestry and Veterinary Medicine.
"Throughout its history, the SSRC has been home to innovative interdisciplinary research on the social issues that impact our state, nation and world and has served as a major catalyst for growing the social sciences at MSU," said MSU Vice President for Research and Economic Development Julie Jordan. "Dr. Brenner's breadth of experience has her well positioned to move the center forward and support its mission. I look forward to seeing SSRC continue to grow under her leadership."
Brenner has been a part of the MSU faculty since 1999, teaching reading and language arts in the Department of Curriculum, Instruction, and Special Education. She was head of the department from 2011-2015 before serving one year as an education fellow in the office of former U.S. Senator Thad Cochran. From 2016-2021, she was special assistant to the vice president for education initiatives in the Office of Research and Economic Development, assisting with the planning and launch of Partnership Middle School on the MSU campus.
As a researcher, Brenner has focused on rural teacher recruitment and retention and rural education policy. She is currently the principal investigator on a National Science Foundation-funded collaboration among 14 universities to examine rural teacher education and retention, and she recently co-authored a textbook on rural teacher education. She is a two-time graduate of Michigan State University, earning a bachelor's degree in elementary education in 1991 and a doctorate in curriculum, teaching and educational policy in 2000.
"I'm excited to have this opportunity to collaborate with outstanding scholars who are doing important work to ensure that data informs policy and practice in our state and around the world," Brenner said. "Many thanks to outgoing director, Dr. Art Cosby, who led an amazing team of scholars for more than half of the SSRC's 72 years and who built the infrastructure for rigorous, data-driven interdisciplinary research. 
"As I begin my 23rd year at Mississippi State University, I'm looking forward to supporting our existing partnerships and projects and identifying new areas for MSU scholars to conduct research to understand and address social, economic, political, education, and related research questions and to provide a home for unique public service programs serving our state and community."
Headquartered in the Thad Cochran Research, Technology and Economic Development Park at MSU, the SSRC is currently home to 12 research laboratories and programs with a broad range of focuses, including data science, gender impacts, messaging, tobacco control, social relations, crime and justice, social robotics and more. Part of the SSRC mission is to connect university social science capabilities with funding sources and to provide unique research opportunities for graduate and undergraduate students. MSU has led all Southeastern Conference universities in social sciences research funding for eight consecutive years and ranks No. 15 nationally in the latest report from the National Science Foundation.
For more on the SSRC, visit www.ssrc.msstate.edu.
MSU is Mississippi's leading university, available online at www.msstate.edu.