Contact: Sarah Nicholas
STARKVILLE, Miss.—A Mississippi State senior has bested applicants from more than 10 states in the Kennedy Center American College Theater Festival competition, winning the top prize in technical drafting for his lighting design in MSU's fall production of "Banner: A Sea Turtle Saga."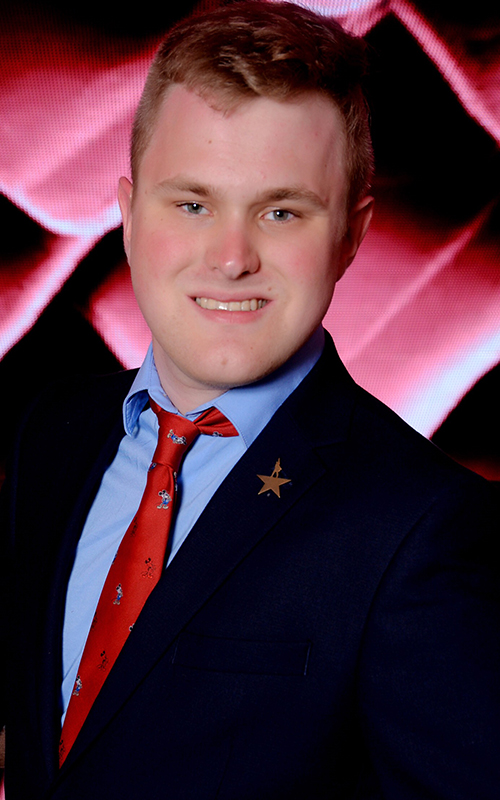 Paul T. Sullivan, a business information systems major with a minor in theater, won the Vectorworks Award in Design, Technology and Management at the recently held KC/ACTF Region IV awards ceremony. His award includes a professional license for industry-standard drafting software, Vectorworks, valued at $3,000.
"Paul's award recognizes the best examples of technical drawing at the festival—an award commonly won by graduate students," said Matthew Webb, an assistant clinical professor in MSU's Department of Communication and design faculty for Theatre MSU. "Obviously, we couldn't be prouder of Paul's work, both regionally and in his lighting designs for last spring's student showcase and fall's 'Banner: A Sea Turtle Saga.'"
Last fall, Webb coordinated a directed, individual study course for Sullivan to help develop his drafting skills with Vectorworks software.
"Winning this award showed me that industry professionals agreed and validated the quality of my work. It was a reminder that I completed this objective and that I am on the right track," said Sullivan, a native of Destrehan, Louisiana who is graduating this week. "My hope is to take a year or two to work and gain more professional experience before pursuing an MFA in lighting design. After grad school, I hope to have a career as a Broadway lighting designer and theater technology consultant."
MSU's Department of Communication currently serves approximately 600 majors. More information about the department is available at www.comm.msstate.edu.
MSU is Mississippi's leading university, available online at www.msstate.edu.