STARKVILLE, Miss.—Mississippi State sophomore Alex Speak will study sustainable food production and land use in Wales this summer as part of the Fulbright UK Summer Institute.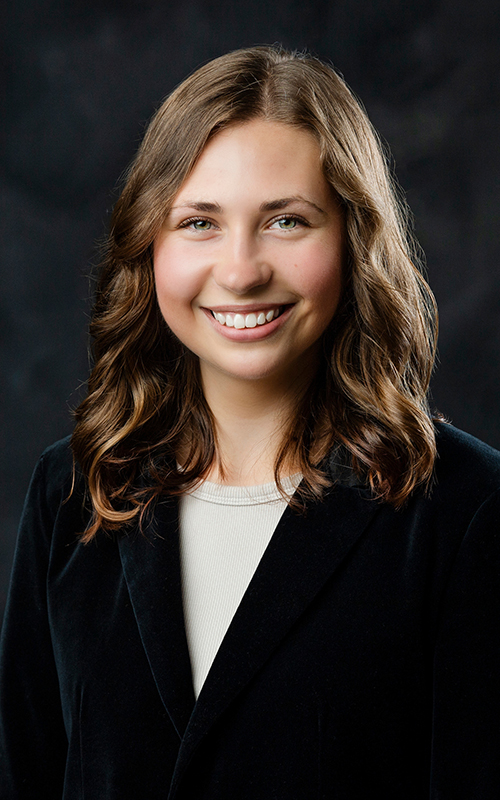 Speak, an animal and dairy science major from Earle, Arkansas, was recently accepted into the three-week program that provides students the chance to study alongside leading international academics and professionals, and transfer credits back to their home institutions of higher learning. At Aberystwyth University, she will study local agricultural issues like those affecting Mississippi, the Southeast and U.S., including food insecurity.
"I really want to focus on animal health and look at how we can keep our herds healthier and how we can be more efficient with our animal production systems to have more sustainable food sources for the future. By making one part more secure, you strengthen the entire system," Speak said. "I'm very excited and grateful for this opportunity."
Speak said numerous hands-on learning projects made available through MSU—the Shackouls Honors College's Delta Scholars Program and a community-engaged learning trip to Guatemala, specifically—have prepared her for the upcoming journey abroad. She also credits her mentors—Donald "Field" Brown, a former instructor and Rhodes Scholar, and Jessica Graves, director of undergraduate and graduate academic advising and an instructor with the College of Agriculture and Life Sciences—for academically preparing her for the future.
"I had so many doors open up for me at Mississippi State," she said. "The university has provided me an opportunity to see the shared connections between local and global problems, and their potential solutions."
Graves said Speak is a standout student within CALS, where she also served as a student ambassador.
"I truly admire Alex for who she is as an individual, and I am blessed to serve in a capacity to work closely with students of her caliber," Graves said. "I have no doubt she will be a global leader in agriculture and do amazing work that will enhance the lives of those with whom she works. She is wise beyond her years, and I look forward to seeing the transformational change provided through the Fulbright UK Summer Institute."
Students interested in this program and other scholarship opportunities are encouraged to visit the Shackouls Honors College's Office of Prestigious External Scholarships online at www.honors.msstate.edu/prestigious-external-scholarships.
For more information about the Fulbright UK Summer Institute, visit www.fulbright.org.uk/going-to-the-uk/uk-summer-institutes.
Visit www.cals.msstate.edu to learn more about MSU's College of Agriculture and Life Sciences.
MSU is Mississippi's leading university, available online at www.msstate.edu.