Contact: Carl Smith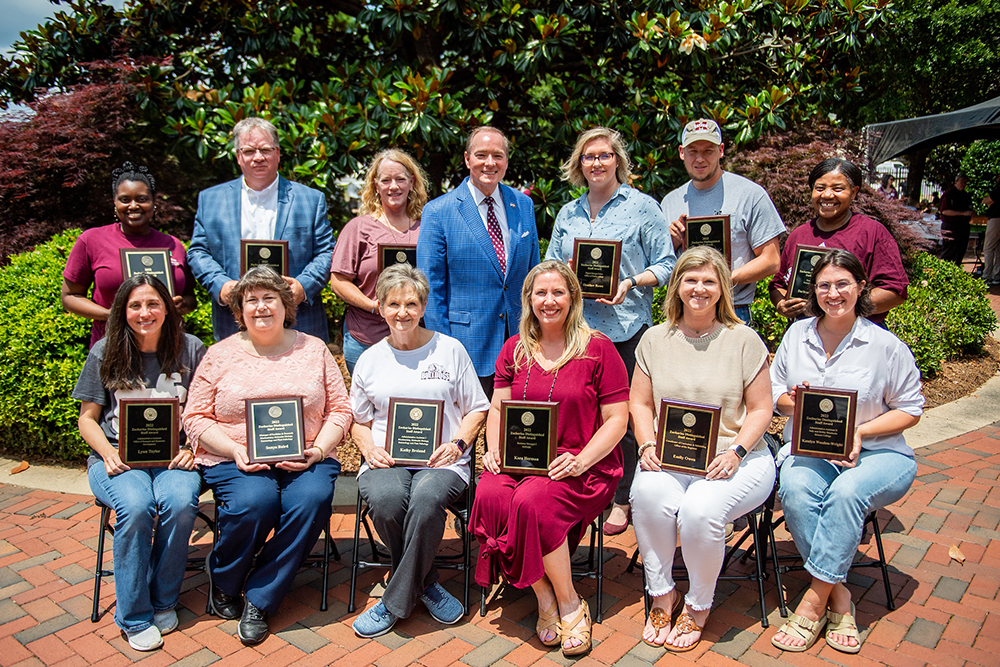 STARKVILLE, Miss.—Twelve devoted Mississippi State employees are being honored for their exemplary service to the university with this year's Donald W. Zacharias Distinguished Staff Awards.
The awards, given in honor of the university's 15th president, were given during today's [May 20] Staff Appreciation Day by MSU President Mark E. Keenum. The annual event is organized by the MSU Staff Council.
"Great people are at the heart of everything we do at Mississippi State University, and I applaud this year's winners of the Zacharias Distinguished Staff Awards for their exemplary work. They are most deserving of this recognition," Keenum said. "I thank them and their colleagues for their many contributions to our campus and community and especially for all that they do for our students. It is an honor to work with them every single day."
To be eligible, award nominees must be classified as a professional or support staff employee working at least half time and with a minimum of three years of campus service, among other criteria.
This year's Zacharias Distinguished Staff Award honorees are:
—Sonya Baird, manager of facilities and research, Department of Biochemistry, Molecular Biology, Entomology and Plant Pathology
—Kathy Breland, administrative assistant I, Department of Biochemistry, Molecular Biology, Entomology and Plant Pathology
—Latoya Brown, Extension agent II, Perry County Extension Service
—Chris Cliett, master electrician, Physical Plant Administration
—Kara Herman, business manager I, National Strategic Planning and Analysis Research Center
—Jack McCarty, executive director, development, MSU Foundation
—Lisa McReynolds, administrative assistant I, Department of English
—Emily Owen, coordinator of curriculum and scheduling, Office of the Registrar
—Darlene Perkins, custodian II, Custodial Services
—Heather Rowe, publication and digital design editor, Office of Public Affairs
—Lynn Taylor, administrative assistant, Office of Research and Economic Development
—Katelyn Wright, administrative assistant II, Shackouls Honors College
For more about the MSU Staff Council, visit www.staffcouncil.msstate.edu.
MSU is Mississippi's leading university, available online at www.msstate.edu.