Contact: Kelli Anthony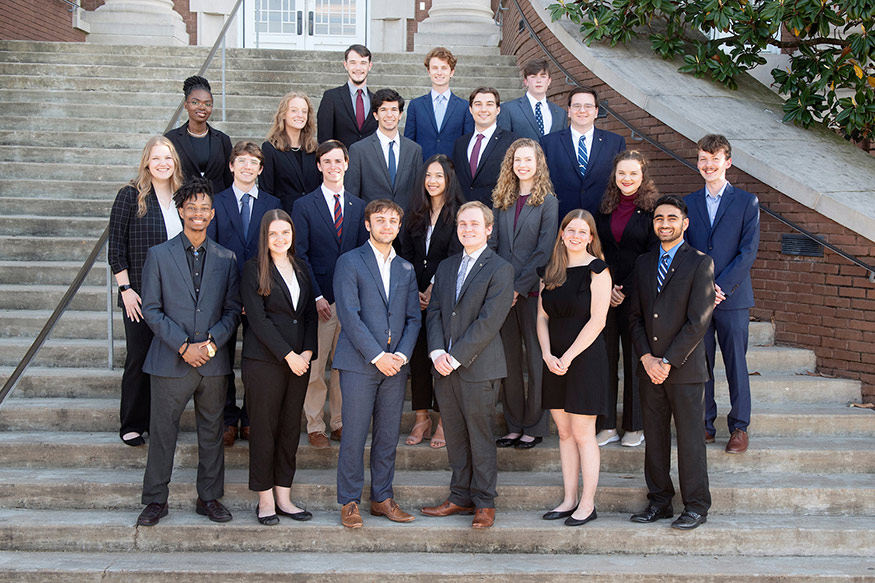 STARKVILLE, Miss.—Mississippi State's Speech and Debate Council members have claimed five individual national titles from the recent International Public Debate Association National Championship in Abilene, Texas, and placed second nationally out of more than 100 teams, the highest finish in the program's history.
In IPDA competition, debaters receive awards both for their performance at the championship tournament and for overall season-long performance. For the season, seven MSU debaters finished ranked in the top ten nationally of their respective events, including five season-long national championships.   
This marks the third consecutive year that MSU's Mia Robertson of Starkville has been named a season-long national champion, claiming the Varsity division title. Her past achievements include capturing the Junior Varsity division in 2020 and the Varsity division in 2021.
Lindsay Culpepper, a sophomore wildlife, fisheries and aquaculture major from Pelham, Alabama, claimed the season-long Novice National Champion title, while Robertson and Tyler Melvin, a senior history major from Savannah, Georgia, were named Team National Champions.
In addition, IPDA awards national championships for the top speaker in each debate event. Robertson won both the Varsity and Team Debate top speaker award, marking the first time in history any debater in the nation has swept all four national championship awards for which they are potentially eligible.
"I couldn't be prouder of what the MSU Speech and Debate Council has built this year," said Robertson, a political science major. "Our membership has exploded and our visibility on campus has never been greater. This season has proven to be our most successful season ever, and I believe we are on track to secure even more championships next year."
In addition to its national champions, MSU's team displayed impressive depth, with its squads in every division placing in the top five nationally. MSU earned first place for the season in the Varsity squad division; second place in the Novice squad division; and fourth place in the Junior Varsity, Professional, and Team divisions.
For the National Championship tournament itself, eight MSU debaters advanced to the elimination rounds. Melvin and Robertson finished second in Team Debate, while Melvin was a semifinalist in the Professional division. Robertson and freshman Hannah Daniels, a business management and Spanish double major from Starkville, were quarterfinalists. Five other debaters made the Top 16. Overall, the team took second place at the National Championships, the highest finish in program history.
"Their coach Brett Harvey and I are extremely proud of the efforts of the students this year," said Cheryl Chambers, council advisor and an instructor in MSU's Department of Communication. "We went back and forth between online and in-person tournaments, which can be very stressful. The students put in so much extra time and energy beyond their studies to excel in this activity, yet they maintained the most mature and optimistic attitudes. We are fortunate to have such an excellent group of intelligent, dedicated and supportive young people."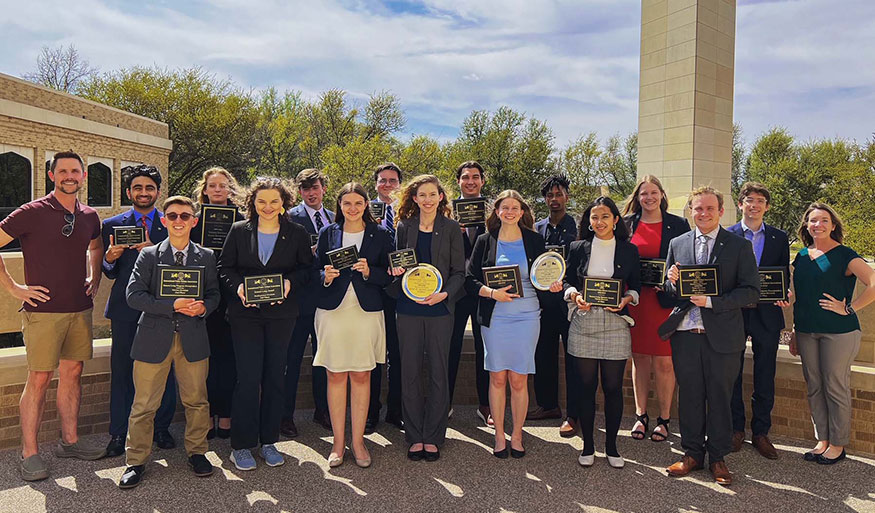 In addition to Robertson, Culpepper, Melvin and Daniels, additional students representing MSU in the IPDA National Championship (by hometown) include:
CANTON, Georgia—Patrick McKenzie, a sophomore business economics/international business and foreign language/Asian Studies-Japanese double-major
CHELSEA, Alabama—Tanner Marlow, a sophomore agronomy major
COLLIERVILLE, Tennessee—Nirmal Bhatt, a senior mechanical engineering major
GREENWOOD—Luke Chaney, a sophomore political science major
HERNANDO—Devin Hutchins, a freshman economics and philosophy double-major
KATHMANDU, Nepal—Anamica Kadgi, a freshman biomedical engineering and political science double-major
LOUISVILLE—Maggie Phillips, a sophomore biomedical engineering major
MADISON—Madison Biggerstaff, a freshman business administration major
PEACHTREE CITY, Georgia—Amanda Kronenberger, a senior political science major
RAYMOND—Marcus Williams, a senior art major
VICKSBURG—Ryan Jarratt, a senior political science and philosophy double-major
Speech and Debate Council membership is open to all MSU students and prior experience is not required. Members are expected to participate in regular practices and service projects and may elect to compete in individual speaking events, debating events or both.
Support for the Speech and Debate Council is provided by the College of Arts and Sciences, Office of the President, Office of the Provost and Executive Vice President, Department of Communication, James Worth Bagley College of Engineering, and Judy and Bobby Shackouls Honors College, among others.
Funding for team activities also is provided through the generosity of Drs. Deborah and Philip Rabinowitz, who established the Deborah and Philip Rabinowitz Speech and Debate Council Endowment at MSU. Debbie Rabinowitz, a 1969 communication bachelor's graduate, joined the MSU Debate Team—now the MSU Speech and Debate Council—as a freshman.
To make a tax-deductible donation to the Speech and Debate Council via the MSU Foundation, visit www.msufoundation.com/givenow.
For more information about MSU's Speech and Debate Council and the Department of Communication, visit www.comm.msstate.edu.
MSU is Mississippi's leading university, available online at www.msstate.edu.