Contact: Meg Henderson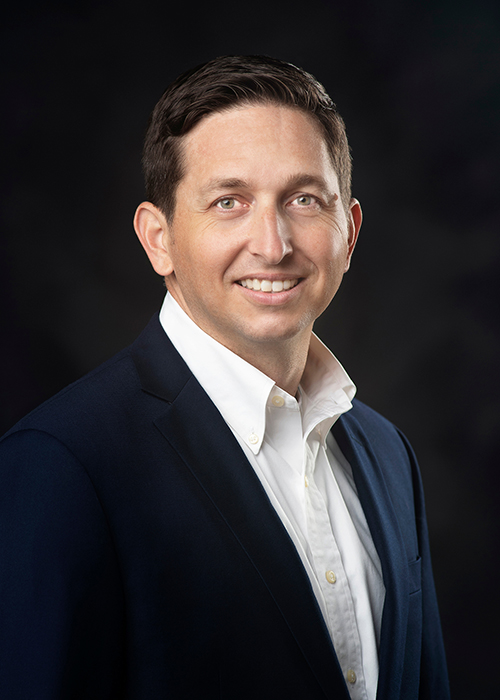 STARKVILLE, Miss.—A Mississippi State agricultural economist is working with colleagues from The Nature Conservancy to analyze the value of coastal restoration projects along the twin states' shores.
Daniel Petrolia, agricultural economics professor and scientist in the university's Mississippi Agricultural and Forestry Experiment Station, and The Nature Conservancy's Judy Haner and Thomas Mohrman, have been awarded a Mississippi-Alabama Sea Grant project to compare the dollar amount invested in these coastal restoration projects to the benefits they provide. With a tentative completion date of January 2024, the study's scope includes large-scale, high-investment coastal restoration projects—mostly living shorelines and oyster reef projects—implemented between 2015 and 2020.
"Ecosystem services are benefits provided by nature that enhance our quality of life," Petrolia said. "In coastal communities, these services include fish and seafood, water purification and erosion control, and tourism and recreation."
Since natural disasters continue to threaten ecosystem services, coastal communities have an ongoing need for restoration projects to bring fragile ecosystems back into balance. The Mississippi and Alabama coasts, in particular, have seen several projects take place in response to long-standing problems, such as chronic flooding, as well as acute disasters, such as the Deepwater Horizon oil spill, Petrolia said.
While the intangible value and ecological benefit to coastal communities is evident, very little study has been done to put a dollar valuation on such restoration projects. Petrolia noted that a few studies have tried to calculate the value of a single coastal restoration project, but nothing of this scope exists in current literature.
Petrolia said Haner and Mohrman are working on the project's biology aspects while Barbara Okai, an MSU agricultural economics master's student from Ghana, is working with Petrolia in identifying and reading current literature.
"There is a big gap in the research," he said. "I think the information will be valuable to both academics and the institutions that fund these projects. Living shoreline projects can be very expensive, and there are some hard questions to be asked. We will conduct cost-benefit analyses to determine whether taxpayers are getting the best bang for the buck by investing in these projects."
The Mississippi-Alabama Sea Grant Consortium, created in 1972, is one of 34 national Sea Grant programs administered by the National Oceanic Atmospheric Administration. It is a federal/state partnership that matches NOAA Sea Grant expertise and resources with state academic institutions. For more, visit https://masgc.org/.
For more information on the university's Mississippi Agricultural and Forestry Experiment Station, visit www.mafes.msstate.edu.
MSU is Mississippi's leading university, available online at www.msstate.edu.