Contact: Carl Smith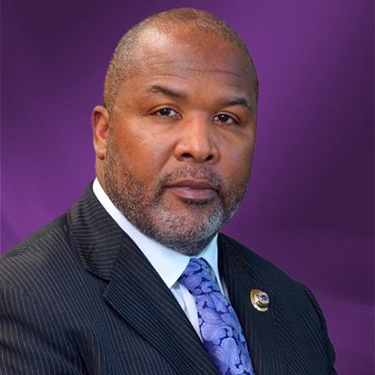 STARKVILLE, Miss.—Omega Psi Phi Fraternity Inc. is honoring Mississippi State alumnus David Marion, the first Mississippian to lead the national organization, for his service and dedication to the brotherhood.
Marion, MSU Class of 1999, became the 41st Grand Basileus of the fraternity in 2018 after serving in numerous leadership positions within the group, including the MSU Eta Xi chapter's Basileus, Seventh District Recommendation Rules and Bylaws Committee chair and 21st Seventh District representative.
His tenure includes several historic firsts: the organization's first partnership with the U.S. Army, Special Consultative Status with the United Nations, restructuring of the National Pan-Hellenic Council Inc., and formation of the fraternity's own captive insurance company, among others.
Marion has helped increase the fraternity's overall membership and has been instrumental in increasing the group's finances through strategic planning partnerships with private and governmental organizations, including the National Institutes of Health and the National Council of Negro Women.
He earned a Ph.D. from MSU in 1999 in counselor education after receiving an undergraduate degree in business administration and management and a master's degree in vocational rehabilitation counseling from Jackson State University in 1982 and 1996, respectively.
The Aberdeen native resides in Jackson, where he owns and operates Marion Counseling Services, which has provided mental health services to individuals, couples and families since 1998. He is a licensed professional counselor and licensed marriage and family therapist.
MSU is Mississippi's leading university, available online at www.msstate.edu.