Contact: Allison Matthews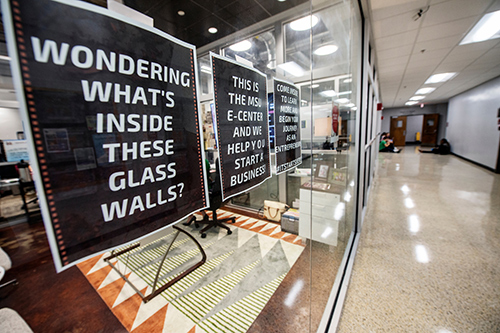 STARKVILLE, Miss.—The U.S. Economic Development Administration again is awarding Mississippi State's College of Business a competitive grant to continue important work assisting Mississippi businesses and entrepreneurs.
Specifically, the EDA five-year award of $550,000 enables MSU's "University Center" status within the College of Business' E-Center to help businesses in the state leverage university resources. The center is the only one funded by EDA in the state.
"This is a highly competitive grant and maintaining our EDA University Center status is a testament to the ongoing economic and community development work being done by the College of Business and Mississippi State University," said Jeffrey Rupp, outreach director.
EDA funds initiatives focused on advancing regional commercialization efforts, entrepreneurship, innovation, business expansion in a region's innovation cluster and a high-skilled regional workforce.
The College of Business' University Center status primarily supports work helping entrepreneurs and start-ups, such as facilitating MBA field study teams and providing applied research and technical assistance to businesses in areas like information systems, marketing strategies, supply chain and family business. Recent projects have been added to teach financial literacy and introduce entrepreneurship concepts to K-12 graders.
Learn more about MSU's College of Business at www.business.msstate.edu.
MSU is Mississippi's leading university, available online at www.msstate.edu.