Contact: Carl Smith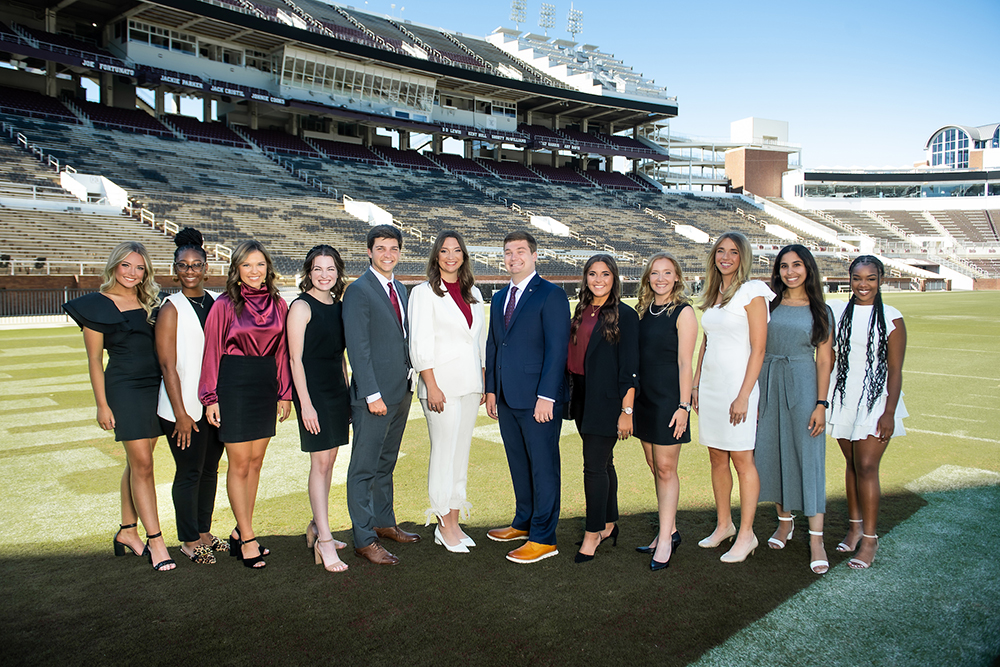 STARKVILLE, Miss.—Mississippi State students have chosen a new group of Bulldogs to represent the school in its 2022 Homecoming Court.
Hayden Foil of Gautier and Raegan Rushing of Biloxi are king and queen of this year's homecoming, an event-filled week Oct. 2-8 culminating with MSU's football game against the University of Arkansas at 11 a.m. Saturday [Oct. 8]. Foil is a senior animal and dairy science/ pre-veterinary major, and Rushing is a senior industrial engineering major.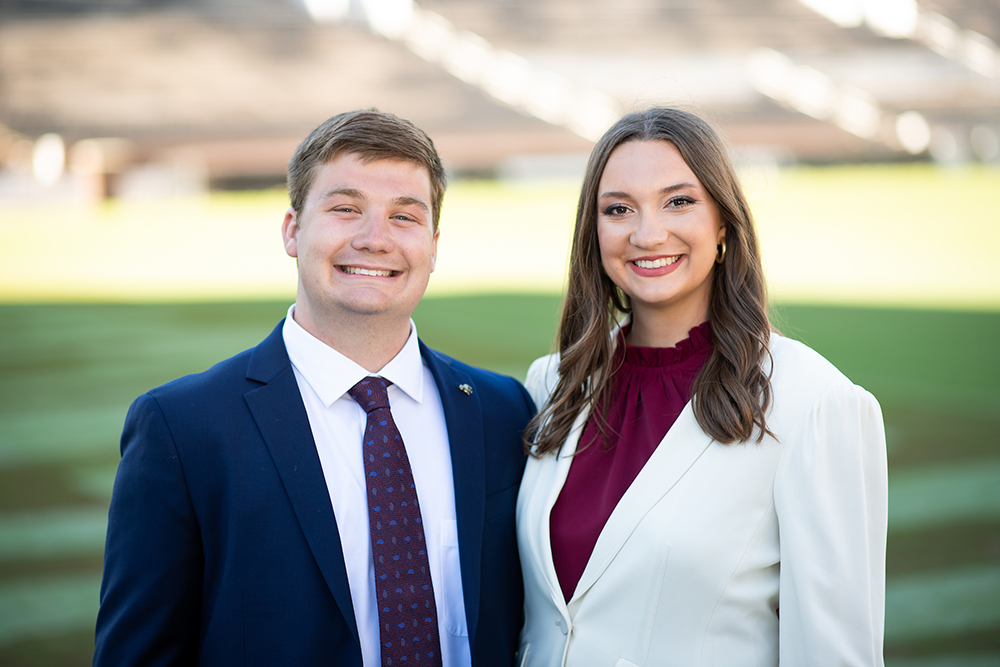 This year's Miss MSU is Avery Braddock of Loveland, Ohio, and Mr. MSU is Davis Helton of Amory. Braddock is a senior communication/public relations major, and Helton is a senior biochemistry/pre-dental major.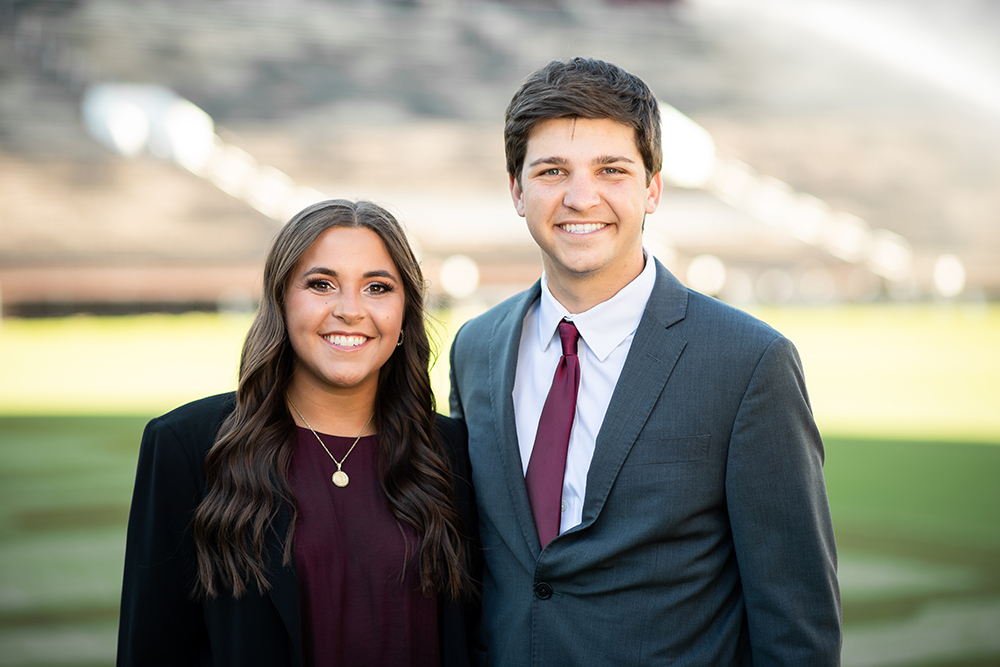 The homecoming court, including eight class maids, will be presented formally during next Saturday's halftime at Davis Wade Stadium. For more information on MSU gameday activities, visit HailState.com/gameday.
Each undergraduate class is represented by two maids:
SENIOR—Sara Matheson, a biochemistry/pre-medicine major from Collierville, Tennessee, and Olivia Sinclair Russell, a mechanical engineering major from Southaven.
JUNIOR—Allie Grace Bell, an accounting major from Madison, and Lucie LeBlanc, a chemical engineering major from Brookhaven.
SOPHOMORE—Sydiah Ervin, a biomedical engineering major from Pinson, Alabama, and Khaoula Kamal, a biomedical engineering major from Tupelo.
FRESHMAN—Nya Nobles, a biochemistry/pre-dental major from Shubuta, and Natalie Robertson, a communication/broadcast and digital journalism major from Hamilton, Alabama.
For more on 2022 homecoming week activities, follow the MSU Student Association on Facebook @MSUStudentAssociation, as well as @MSU_SA on Twitter and Instagram.
MSU is Mississippi's leading university, available online at www.msstate.edu.