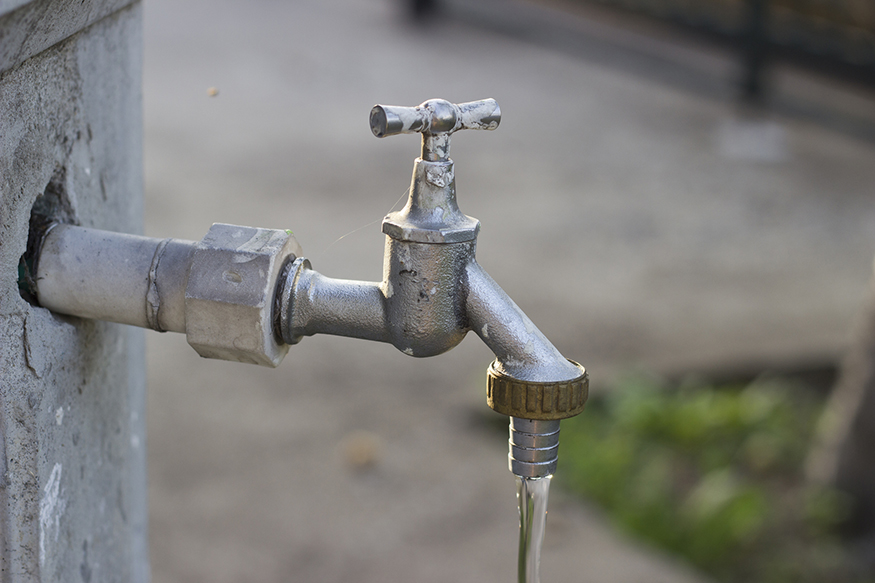 Contact: James Carskadon
STARKVILLE, Miss.—Whether the water comes from one of the largest municipal water supplies in Mississippi, a rural water association serving a few dozen customers or a private well, Magnolia State citizens rely on a range of systems to access the water they need for individual, business and agricultural use. Mississippi State's Water Resources Research Institute provides technical, financial and management support for water systems of every size across the state.
"We're here to provide assistance. We're here to be objective," said Jason Barrett, an associate extension professor at the university's Water Resources Research Institute. "We're here to use our resources and partnerships to assist the people of the state."
As the state's capital city navigates an ongoing water crisis, Barrett said some of the issues facing Jackson often play out on a smaller scale in rural municipalities or in rural water systems, which often have limited resources for addressing problems. 
"From an outsider's perspective, a lot of the issues that we're seeing are not conceptually uncommon to other public supplies in the state that we've seen," Barrett said. "Jackson just happens to be the largest public utility in the state. A lot of times we see issues with very small systems, which have less than 500 connections. Those are the ones where you start to see financial constraints, which lead to management constraints and not being able to maintain assets, which can lead to poor water quality. You just start to see a downhill trend."
Barrett noted that a water supply's financial and management issues can often go unnoticed by customers for several years, but technical failures can reveal longstanding problems that have not been addressed. The Water Resources Research Institute often provides rate assessments for municipalities and water associations in addition to on-site technical assistance.
Over time, water suppliers who have had issues can rebuild trust with customers. Barrett said openness and communication about how problems are being addressed are key to restoring confidence in water supply. 
"That trust can be earned again," Barrett said. "You have to build that trust by fixing what is causing the mistrust, whether it's discolored water, poor taste or boil water notices. As you see those diminish or go away, that's when you see that trust start to rebound."
In addition to working with water suppliers, the institute also is working with childcare providers on a statewide initiative to test drinking water for lead, helping to reduce exposure among young children. It also conducts outreach to private well owners maintaining their own water systems.
For more on MSU's Water Resources Research Institute, visit www.wrri.msstate.edu. 
MSU is Mississippi's leading university, available online at www.msstate.edu.