Contact: GT McCullough, Director of Regional Impact, CREATE Foundation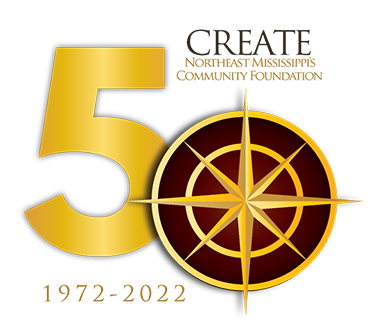 Representatives from the Appalachian Regional Commission (ARC), the Tennessee Valley Authority (TVA), Mississippi State University, the University of Mississippi and the CREATE Foundation are partnering on a community development initiative that will impact life in communities throughout northeast Mississippi by focusing on action at the local level.
Vibrant local communities strengthen northeast Mississippi as a region. The Community of Excellence initiative is designed to bring leaders from individual communities together to focus on long-term, positive action. Through this process, community members will discuss assets in their community and opportunities for innovation and improvement. Through study and conversations, the group will decide on the specific focus areas that will benefit their community the most. This process should lead to stronger connections and relationships within a city or county, as well as stronger collaboration with regional partners. Ultimately, the community should expect to see positive, tangible outcomes as community members focus on continuous improvement. 
The role played by ARC, TVA, MSU, UM and CREATE in the initiative will vary depending on specific community needs. Whether needs are financial, research-based,  meeting facilitation or something else, each of these entities understand the impact strengthening individual communities has on the entire region.
The initiative is set to kick-off in early 2023. Communities that are interested in participating in the first round of the Community of Excellence process should contact
GT McCullough at CREATE at 662-844-8989 or gt@createfoundation.com.