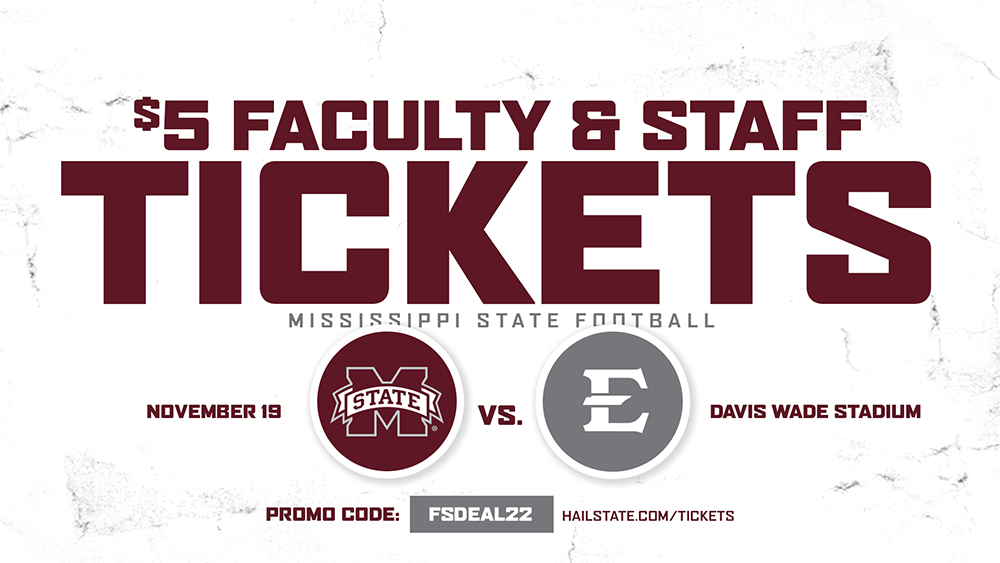 Mississippi State will host three Faculty and Staff Nights at football and basketball games in November and December.
Employees can purchase $5 tickets to Saturday's [Nov. 19's] football game against East Tennessee State University by visiting this link and entering the promo code FSDEAL22.
General admission tickets are also available for $5 each to the men's Nov. 28 basketball game against the University of Nebraska Omaha and the women's Dec. 11 basketball game against Texas A&M University-Commerce.