Contact: Sarah Nicholas
STARKVILLE, Miss.—Sarah R. Lalk, an assistant clinical professor in Mississippi State's geosciences department, is receiving this year's Rod Nave Award, designated for those who represent a "significant connection between the sciences and the science education community."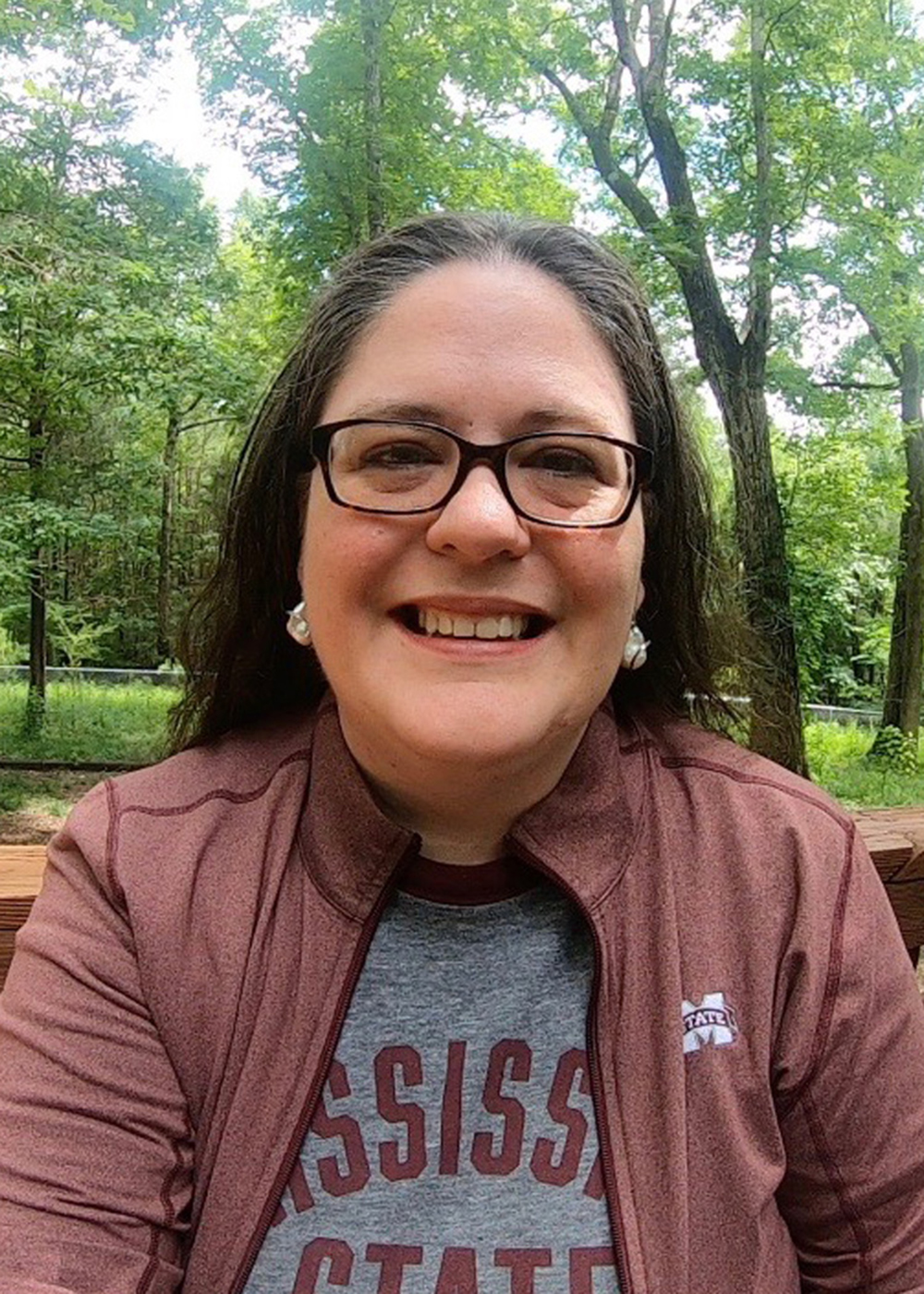 Presented to one educator annually by the Southeastern Association for Science Teacher Education, the award was created in 1998 and named for Rod Nave, a Georgia State University physics professor of more than 50 years who developed special classes for science teachers using the latest technologies and emphasizing the conceptual physics approach. The award includes a monetary stipend for educational pursuits.
SASTE includes members from Alabama, Florida, Georgia, Louisiana, Mississippi and South Carolina and fosters leadership in and support for those involved in the professional development of teachers of science.
"It is amazing to be recognized by colleagues and peers for work with our community," said Lalk, a native of Adrian, Minnesota. "Creating authentic, relevant learning experiences for our MSU students and surrounding communities is a passion that began with my own experiences as a K-12 teacher and has expanded in directions never imagined. Many thanks for this accomplishment go to the friendships made and professional growth opportunities here at MSU."
Lalk said she plans to use the Rod Nave stipend for a community engagement project to create a web resource linking global geography topics to local examples around Oktibbeha County. Students in Lalk's Honors World Regional Geography course are collaborating with the Oktibbeha County Heritage Museum on the project,
Lalk has been affiliated with MSU since 2009, when she completed her online master's degree in geosciences while living in Bryan, Texas. In 2010, she joined MSU's staff as a National Science Foundation project coordinator, partnering STEM graduate students from the university with local teachers to introduce research topics to K-12 students. In 2016, she transitioned to the teaching faculty and continues to focus on community outreach in her courses.
Lalk was an MSU Community-Engaged Learning Fellow in 2020-21. She teaches three courses that are CEL certified: Geomorphology; Community Engagement in Geosciences; and Honors World Regional Geography. She also is an active participant with the MSU/SOSD Weather Station at Partnership Middle School, located on MSU's campus.
For more about Lalk, visit www.geosciences.msstate.edu/people/professors/sarah-lalk/.
Part of MSU's College of Arts and Sciences, the Department of Geosciences is online at www.geosciences.msstate.edu.
MSU is Mississippi's leading university, available online at www.msstate.edu.