Contact: Harriet Laird
STARKVILLE, Miss.—Mississippi State's teacher education programs are once again securing the national seal of approval for excellence in educator preparation.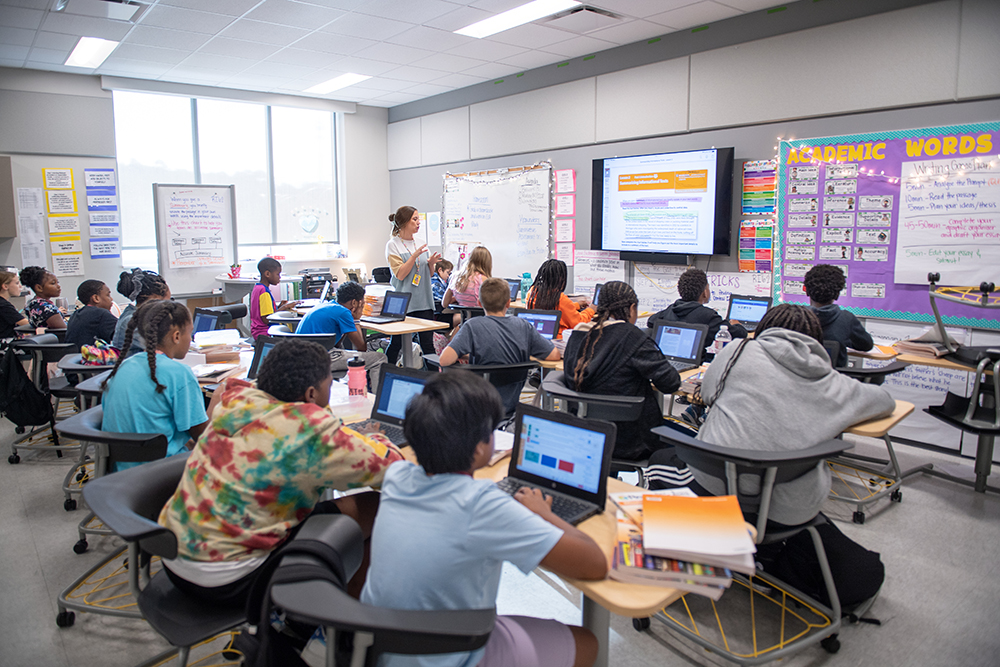 MSU's College of Education becomes one of only 55 programs in 28 states which this fall have met the high and rigorous standards of the Council for the Accreditation of Educator Preparation.
College of Education Dean Teresa Jayroe said of the welcomed announcement, "We've set a very high bar for our teacher prep programs, and this official endorsement from CAEP validates the outstanding work our faculty and students are doing to keep Mississippi State's K-12 preparation programs at the top nationally. Our students and their families can be confident in the investment they're making in our programs here at MSU."
According to Jayroe, the ongoing national teacher shortage, evident in all grades in Mississippi, is a problem that MSU and the College of Education programs are working to address. Information released by the Mississippi Department of Education this past year shows more than 3,000 openings for certified teachers, a significant number when taking into account there are about 32,000 teachers in the state. Over the past four years, 1,525 students have been prepared for the K-12 teaching profession in MSU's traditional undergraduate and alternate route teacher education programs.
"This ongoing shortage is unmistakable proof that the teachers of tomorrow must be well trained and also adaptable in the classroom," she said.
In gaining accreditation, MSU had to pass review of the CAEP standards based on two principles: (1) solid evidence that the university's graduates are competent and caring educators; and (2) solid evidence that faculty and staff have the ability to create a culture of evidence and use it to maintain and enhance program quality. MSU offers undergraduate and graduate programs, including online, in elementary, secondary and special education.
CAEP President Christopher Koch said, "Seeking this national council's accreditation is a significant commitment on the part of an educator preparation provider. These institutions meet high standards so that their students receive an education that prepares them for success in a diverse range of classrooms."
MSU's College of Education can be found at www.educ.msstate.edu.
MSU is Mississippi's leading university, available online at www.msstate.edu.