Contact: Meg Henderson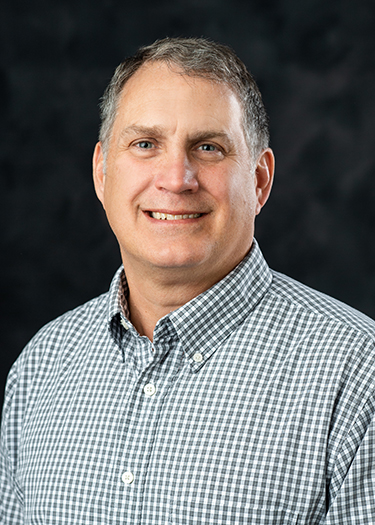 STARKVILLE, Miss.—An experienced poultry pathogen specialist is the new head of Mississippi State's Department of Poultry Science.
Illinois native Ken Macklin has joined the department after serving as a research professor and extension specialist at Auburn University. He has over 25 years of experience researching diseases that affect poultry, with special expertise in genetics, immunology and bacteriology. Macklin is a member of the Alabama Poultry and Egg Association, Southern Poultry Science Society, and Poultry Science Association; a board member of the Southern Conference on Avian Diseases; and until his move to MSU, served as treasurer for the AU chapter of Sigma Xi, a non-profit honor society for scientists and engineers.
"I am most excited about coming to MSU and working with all the great faculty, staff and students in the department and university," Macklin said. "I know that together we will be able to accomplish great things."
While settling into his new role, Macklin is already thinking about future goals and opportunities for the department.
"At this moment, I want the department to reach its goal of building a feed mill. Additionally, I would like to increase our visibility on the state and national levels for our academic and research programs and our work with industry stakeholders," he said.
Macklin's current research involves determining the effect of feed additives on common foodborne bacteria and pathogens in poultry. He also is exploring management practices that will reduce both poultry and food pathogens in poultry houses, since reducing these pathogens will improve bird health and performance and reduce the incidence of the pathogens entering the human food chain.
"I am confident in Dr. Macklin's leadership and ability to lead the Department of Poultry Science," said Scott Willard, dean of MSU's College of Agriculture and Life Sciences and director of the Mississippi Agricultural and Forestry Experiment Station. "His research will contribute to our state's largest agricultural commodity, ensuring food quality and safety for the poultry industry while also training the next generation of poultry leaders."
At Auburn, Macklin had a 50% Extension appointment, and his programs were aimed at educating both the commercial poultry industry and small flock producers in the areas of biosecurity, poultry health, food safety and environmental issues.
"We are excited to have Dr. Macklin join our Extension team to deliver research-based education to the poultry industry and to the many backyard growers that depend on best practices developed by MSU Extension to help them produce successful flocks," said Steve Martin, interim director of the MSU Extension Service. "Dr. Macklin understands the land-grant mission of teaching, research and service, and his previous Extension experience will be an asset to the state and the industry."
Macklin received his Ph.D. in poultry science from Auburn University in 2003 and his master's and bachelor's degrees in biology from Northern Illinois University in 1995 and 1992, respectively.
For more on MSU's poultry science department, visit www.poultry.msstate.edu.
MSU is Mississippi's leading university, available online at www.msstate.edu.