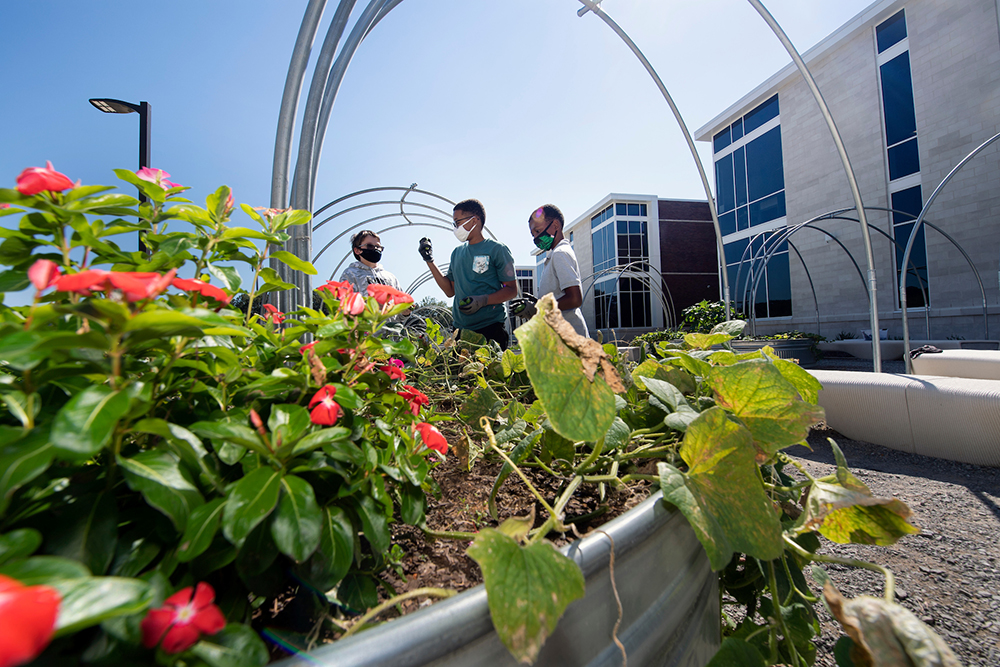 Contact: Christie McNeal
STARKVILLE, Miss.—Four Mississippi State faculty members were recently honored by the Association of Collegiate Schools of Architecture with an Architectural Education Award.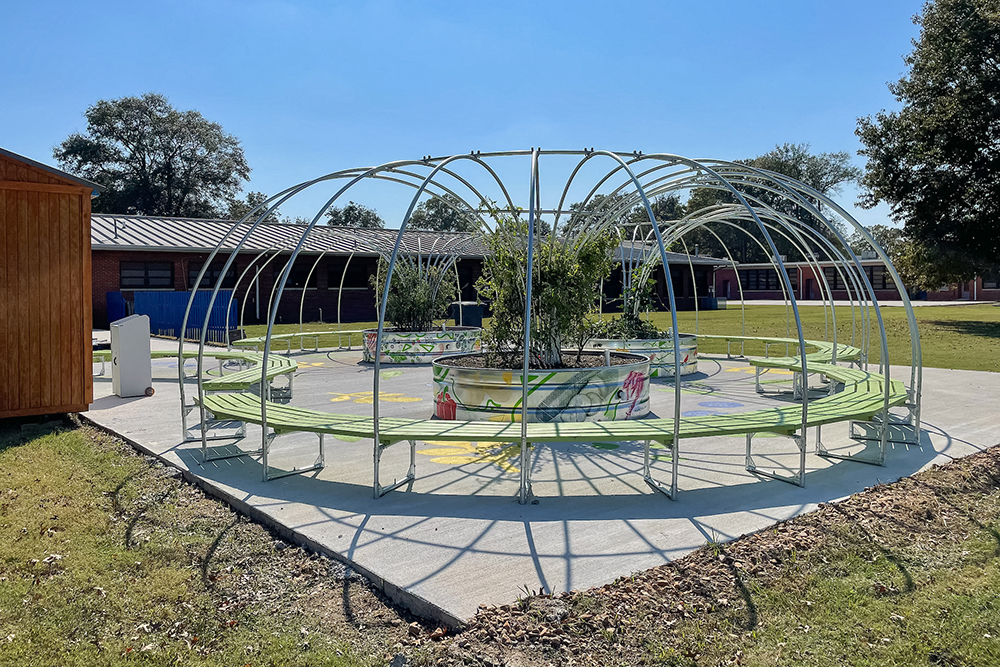 Professor of Architecture Hans Herrmann, Interim Assistant Dean and Professor of Landscape Architecture Cory Gallo, Assistant Professor of Landscape Architecture Abbey Wallace and Associate Professor of Graphic Design Suzanne Powney received the ACSA Design-Build Award for their collaborative project, the LivingRoom, a prototype outdoor classroom and learning garden.
The team's prototype design proposal began with an exploration of the potential for a low-cost, easy-to-assemble outdoor classroom and learning garden at Galloway Elementary School in Jackson. After extensive research, the team designed a learning garden focusing on students being outdoors and on the science of cultivation and nutrition, eliminating the often out-of-reach, resource-intensive learning garden model that requires year-round cultivating.
Funding partners and sponsors from MSU Extension's AIM for CHANGE (Advancing, Inspiring, Motivating for Community Health through Extension), the Fertile Ground cooperative and the U.S. Centers for Disease Control and Prevention supported the MSU team, allowing it further test and refine the LivingRoom concept at a variety of scales and price points. Additional LivingRooms were designed and built at the MSU-Starkville Oktibbeha School District's Partnership School, Leland County Elementary School and Leflore County's Head Start program.
"This design-build award shows the strengths of Mississippi State University in our interdisciplinary endeavors as well as our ability to design and construct creative elements that serve communities," said Karen Cordes Spence, School of Architecture director and F.L. Crane Professor. "Building and gardening engages people of all ages, and the vibrant space and plentiful produce makes these special spaces."
For more information about MSU's School of Architecture and the departments of Landscape Architecture and Art, visit www.caad.msstate.edu/architecture, www.lalc.msstate.edu and www.caad.msstate.edu/art, respectively.
MSU is Mississippi's leading university, available online at www.msstate.edu.