Contact: Carl Smith
STARKVILLE, Miss.—Mississippi State will host "Memories of Memories," an exhibition of art incorporating drawings, paintings, photography and oral history by John Halaka, a distinguished University of San Diego visual arts professor, through March 3 at the MSU Cullis Wade Depot Art Gallery.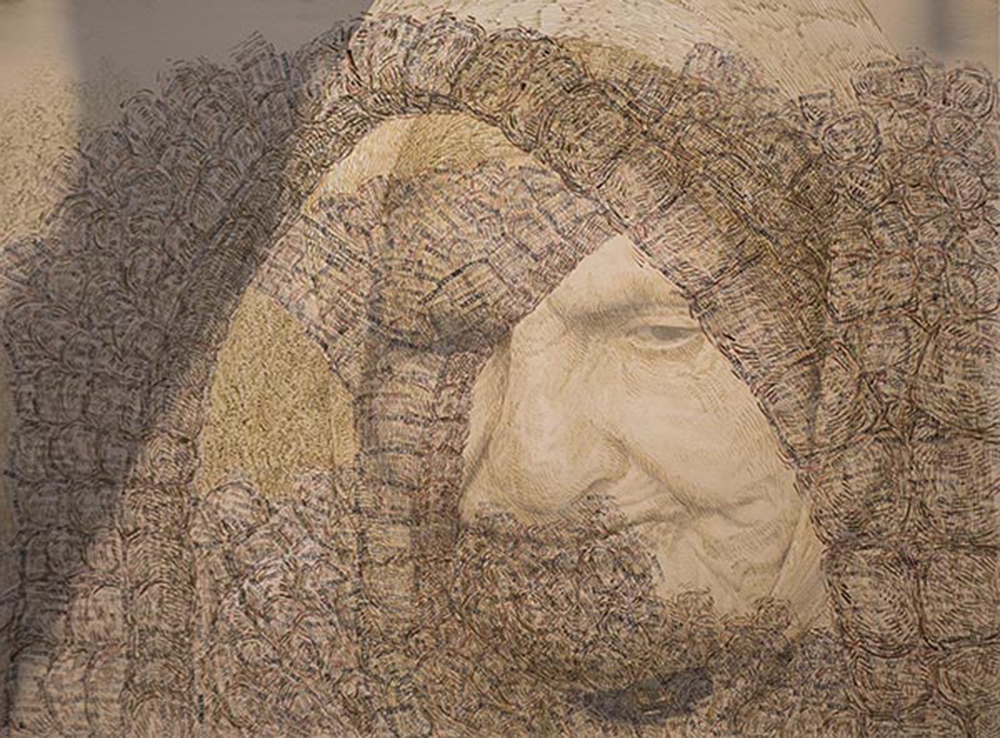 A public opening reception for the noted artist and filmmaker will be held today [Feb. 9] from 5-6 p.m. at the depot.
Halaka's art serves as visual meditations on experiences of indigenous survival, creative resistance and cultural persistence. His work is produced as a result of an extended personal engagement with marginalized communities and provides an arena for reflections on survival and resistance as conditions that shape life experiences of displaced populations. 
"For people who have been expelled from their homes and homelands, all that remains are memories of a land they historically belonged to and a culture that shaped their values and world views. Those memories are eloquently and passionately conveyed from generation to generation and arouse the desire to return to a homeland they have been unjustly denied. The memories of the refugees shape the determination to rebuild a thriving culture on the ruble of their shattered homeland," Halaka said in a statement about his exhibition. "I feel extremely privileged to have been allowed to witness, record and to share with you a few of the stories, desires and memories of the dispossessed. The images I create conjure ghosts of their unfading presence and preserve memories of their memories."
Halaka, a USD instructor since 1991, received a Master of Fine Arts degree from the University of Houston and a Bachelor of Arts degree from City University of New York Baccalaureate Program, with Brooklyn College as his home school. 
To view a broad selection of Halaka's art, visit www.johnhalaka.com and www.sittingcrowproductions.com.
The exhibition is hosted by the MSU Department of Art, Judy and Bobby Shackouls Honors College, International Institute and Department of Anthropology and Middle Eastern Cultures.
The Cullis Wade Depot Art Gallery, located next to the MSU Barnes and Noble, is open to the public from 9 a.m. to 5 p.m. Monday through Friday.
For more information about the Department of Art, visit www.caad.msstate.edu/academics/majors/art.
MSU is Mississippi's leading university, available online at www.msstate.edu.