Contact: Aspen Harris
STARKVILLE, Miss.—Mississippi State's Museums and Galleries Committee is presenting its annual Science Night at the Museums on Saturday, Feb. 18.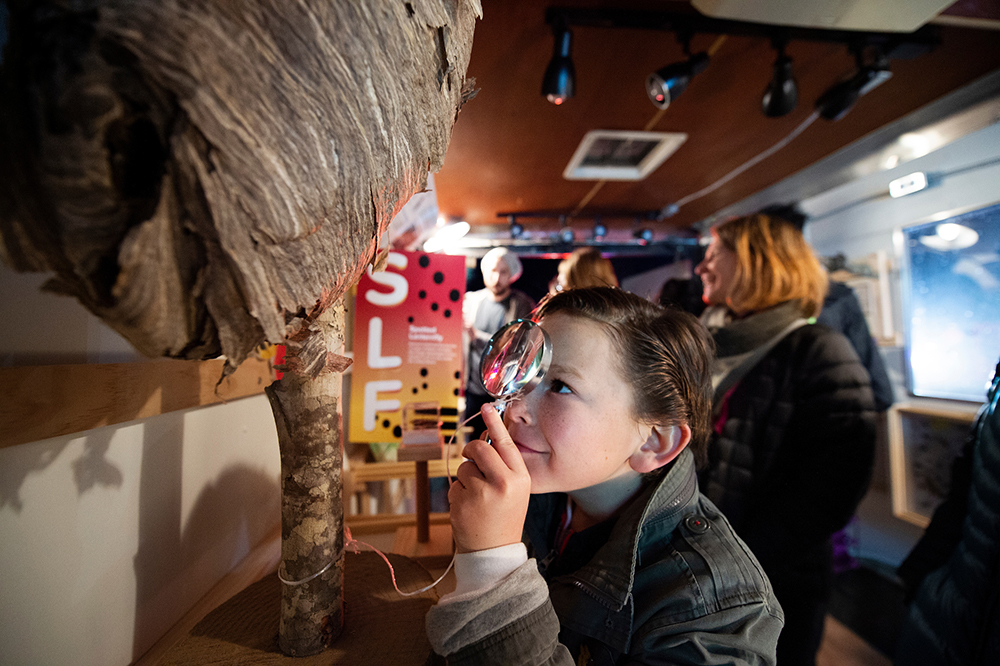 The free, public event will take place from 4-7 p.m. in Hilbun Hall and the Cobb Institute of Archaeology.
Visitors can view exhibits in the Dunn-Seiler Museum and Lois-Dowdle Cobb Museum of Archaeology and participate in science activities and demonstrations throughout the evening. A food drive sponsored by a local Girl Scout Troop and the Starkville Strong Youth Coalition will collect non-perishable food items and toiletries to restock local food pantries. An after-event showing of the movie "Mothra" hosted by the Entomology Museum and Mississippi Bug Blues outreach program will begin at 7 p.m. in Harned Hall's first-floor auditorium, next door to Hilbun Hall.
Activities and demonstrations held at the educational night will cover scientific fields such as geology, meteorology, robotics, physics, astronomy, biology, microbiology, chemistry, anthropology and archaeology.
For updated Science Night at the Museums information and activity lists, visit www.museums.msstate.edu/museum-news/science-night-museums-2023.
MSU is Mississippi's leading university, available online at www.msstate.edu.