Contact: Carl Smith
STARKVILLE, Miss.—Mississippi State University was named a national Voter Friendly Campus today [March 28] for planning and implementing practices encouraging students to register and vote in recent and future elections.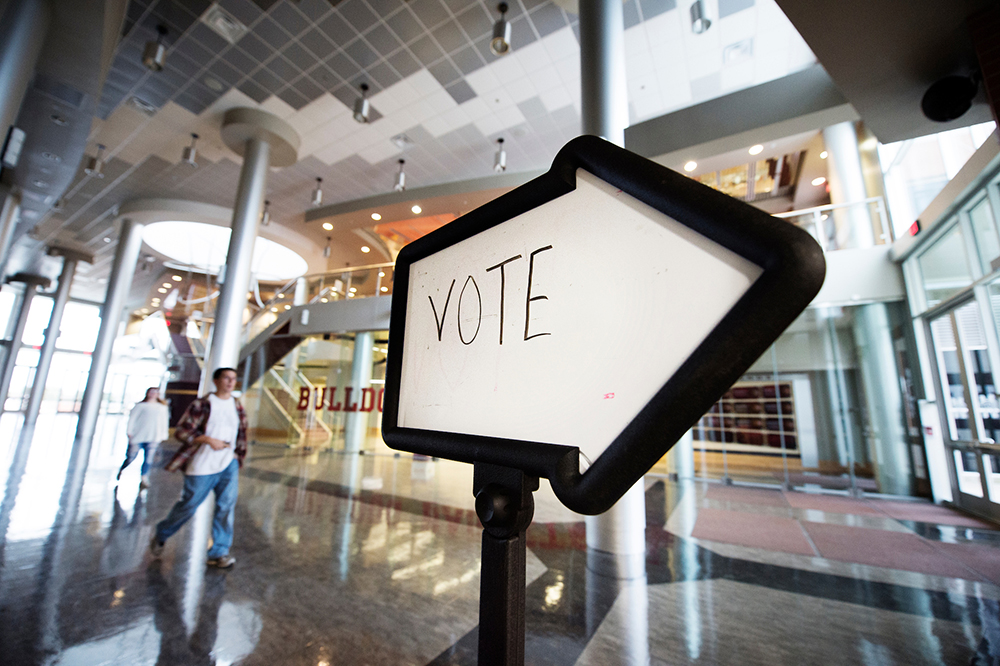 The designation is given by Fair Elections Center's Campus Vote Project and NASPA–Student Affairs Administrators in Higher Education.
The mission of the 2023 Voter Friendly Campus designation is to bolster colleges and universities' efforts to help students overcome barriers to participating in the political process—every year, not just during years featuring federal elections. MSU was evaluated based on a written plan for how it would register, educate and turn out student voters in 2022; how it facilitated on-campus voter engagement efforts; and a final analysis of those initiatives.
"Helping students learn more about the democratic process is important. Being recognized as a Voter Friendly Campus helps us to elevate our efforts around voter education and registration," said Regina Hyatt, MSU's vice president for student affairs. "We want all students to be educated about the electoral process and to take advantage of their right to vote in all local, state and federal elections. We are grateful for the work of our students, student organizations, campus departments, and local and state agencies who participate in this effort."
MSU is one of 258 campuses in 38 states and the District of Columbia to recently receive the designation. These institutions represent a wide range of two-year, four-year, public, private, rural and urban campuses, collectively serving over 3.5 million students.
University voter outreach and education efforts included voter registration drives during Welcome Week and National Voter Registration Day; installation of voter registration forms at the Old Main Academic Center and the MSU Department of Political Science and Public Administration; voter education tables and information campaigns during Dawg Days and student move-in days; distribution of "I Will Vote" T-shirts prior to Election Day; and voter education programming sponsored by various MSU political student organizations and the Student Association.
Visit www.saffairs.msstate.edu to learn more about the MSU Division of Student Affairs.
MSU is Mississippi's leading university, available online at www.msstate.edu.