Contact: Lily Grado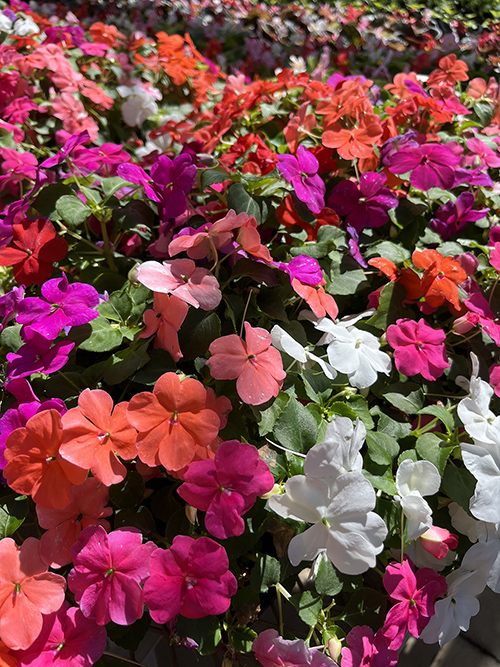 STARKVILLE, Miss.—Mississippi State's Horticulture Club presents its annual spring plant sale with something for every garden.
Taking place this Friday [March 31] at the Dorman Hall Greenhouses from 8 a.m. to 5 p.m., and Saturday [April 1] from 8 a.m. to 1 p.m., the event raises funds for the organization's yearly activities. The building is located at 32 Creelman Street at the intersection of Stone Blvd. and Creelman.
Featuring annuals, perennials, house plants, vegetables, herbs, succulents and other selections available for purchase, some of the more popular varieties offered include begonias, geraniums, marigolds and impatiens.
Planning for the sale begins months in advance as the club members plant, water and nurture the dozens of plants to make them available to the public.
Rachel Morrison, senior agronomy major and club president, said part of her responsibilities include working with greenhouse managers Maddie Gresham and Wes Rainey to ensure the sale is a success.
"We plant seedlings in January so it's an intensive process," Morrison said. "Greenhouse managers must start prepping in the winter and keep track of which seeds need to be planted based on how long they're going to take to grow."
The club tracks plant type and quantity as well as the growing days and conditions required for plants to reach maturation in time for the sale.  
Professor Richard Harkess in MSU's Department of Plant and Soil Sciences, who serves as the club's faculty advisor, said the plant sale provides a chance for club members to gain hands-on growing experience while connecting with the community.
"Students in the club are able to learn about the production of horticultural crops," said Harkess. "The plant sales are a culmination of the students' learning experience. When customers line up to purchase the plants that they've grown, it is an affirmation of their efforts and provides funding for scholarships and club activities."
The Horticulture Club plant sale has blossomed for more than a century, growing from humble beginnings of selling corsages and mums to the full-scale annual spring event it is today. For more information, visit MS State Horticulture Club on Facebook.
MSU's Department of Plant and Soil Sciences, in the College of Agriculture and Life Sciences, offers a degree in horticulture with concentrations in floriculture and ornamental horticulture, floral management and fruit and vegetable production. For more information, visit www.pss.msstate.edu.
MSU is Mississippi's leading university, available online at www.msstate.edu.