Contact: Carl Smith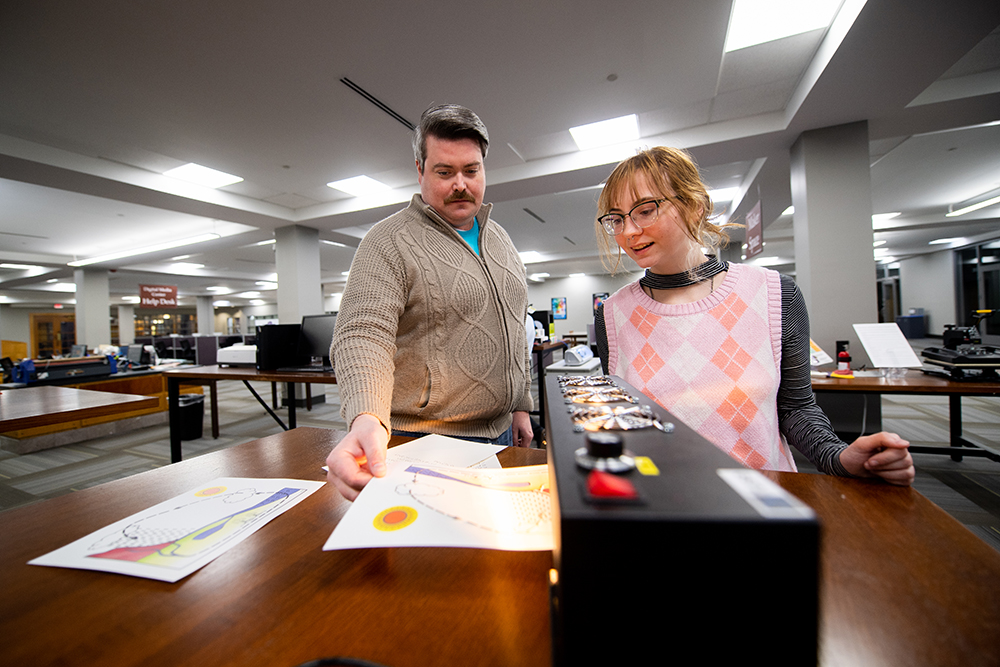 STARKVILLE, Miss.—Low-vision students enrolled at Mississippi State can further accommodate their learning needs with a new printer that creates tactile images.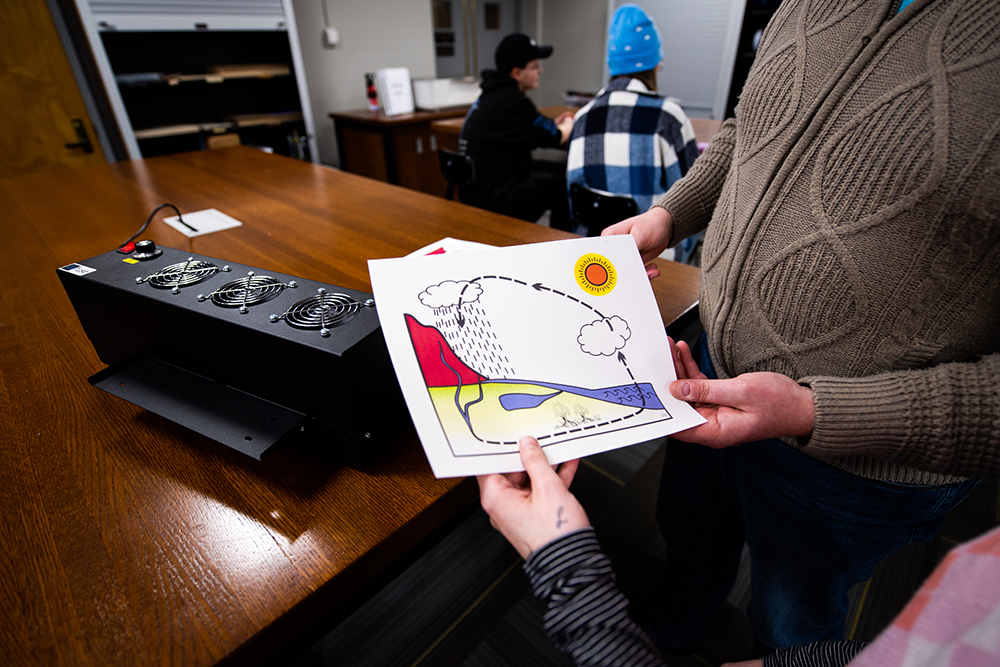 Mitchell Memorial Library's MaxxSouth Digital Media Center is now home to a Swell Form Graphics Machine procured by MSU Department of Finance and Economics Professor and Head Kathleen Thomas. A $3,000 Ottilie Schillig Special Teaching Project grant provided funding for the device with additional support from MSU Libraries and the Disability Resource Center. 
The machine creates tactile maps, diagrams, graphs and other graphics through heat interacting with black ink and special paper. Users simply copy the image they want to transform onto the special paper via a standard printer or copier and then run the new copy through the Swell Form Graphics Machine. Heat causes the ink on the special paper to physically swell, thereby creating an image that can be felt.
MSU currently serves about 40 low-vision learners, but the machine is available to any instructor or student wishing to transform their class materials.
"This technology can be transformative for students and help their instructors be able to adequately present pictures and graphs to students to help them understand course content," Thomas said. "I would be happy to demonstrate to any faculty member how to use this machine so they can help their learners."
Thomas applied for the grant after meeting Tillman Newton, a junior secondary education major from Vancleave who enrolled in macroeconomics. After using the Swell Form Graphics Machine, Newton, a low-vision learner, said he was so impressed with its ease of use that he is now working to procure his own personal printer.
"It has changed the way I'm looking at education and my own career. I plan on using it now with my classes, and I also want to use it in my own future classroom to better my students' own educations," Newton said. "Having access to equal opportunities as other students and coworkers is a really great thing, and I'm absolutely ecstatic about this machine."
Located on Mitchell Memorial Library's second floor, the MaxxSouth Digital Media Center is open from 7:30 a.m. to 10 p.m. Monday through Thursday; 7:30 a.m. to 6 p.m. Friday; 10 a.m. to 6 p.m. Saturday; and 1-10 p.m. Sunday. For more information about the center, visit www.library.msstate.edu/dmc.
MSU is Mississippi's leading university, available online at www.msstate.edu.