Contact: Carl Smith
STARKVILLE, Miss.—Philnise Phillips, a Mississippi State junior political science and German double major, will spend this summer in a prestigious and intensive national fellowship program which will prepare her for graduate-level studies.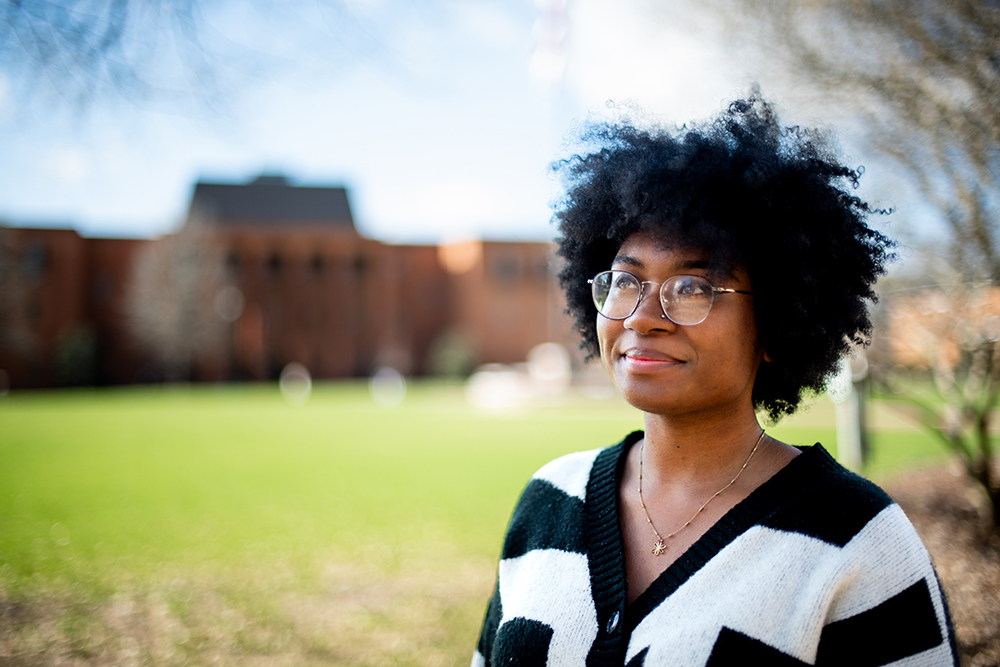 The Greenville native recently was named a fellow in the Public Policy and International Affairs Program's Junior Summer Institute and will spend seven weeks at the University of Michigan's Gerald R. Ford School of Public Policy studying economics, statistics, domestic and international policy issues, and leadership topics designed to sharpen skills vital for admission into the nation's top public and international affairs graduate programs.
As a PPIA Fellow, Phillips joins approximately 20 other juniors from colleges and universities across the nation who are mentored by leading UM scholars in public service and administration. For more than 40 years, the Ford School of Public Policy has hosted PPIA to "empower and better address the needs of historically underrepresented communities," preparing students from diverse backgrounds for graduate study and careers in public policy and international affairs. As a fellow, Phillips will receive a $1,500 stipend for living expenses in addition to travel expenses; housing and meals; and books and related course supplies. She also will qualify for significant scholarships at the nation's top public policy graduate programs after completing the institute. 
"Becoming a fellow is important to me because not a lot of people from my hometown get the opportunity to do things like this," Phillips said. "I want to be a representative of my community, not only in the program, but also in my future career field. I want to take what I learn and give my knowledge to others so they can have the same chance.
"I'm very excited about this opportunity to really dive into politics and international relations," she added. "My main goal is to continue my studies and eventually work in national security, and this fellowship will help me to reach my goal."
David Hoffman, director of MSU's Office of Prestigious External Scholarships, said Phillips' selection is "indicative of not only her scholarly excellence in her fields of political science and German, but also her commitment to working with diverse communities both at home in Greenville and here at MSU."
"As a first-generation scholar, we are so excited for Philnise to be able to partake in this transformational fellowship program. PPIA will offer her training, mentoring and networking with other motivated young scholars which will build an excellent foundation for her planned future in public policy and foreign affairs," said Hoffman, who also is an associate professor within the College of Arts and Sciences' Department of Anthropology and Middle Eastern Cultures. "Philnise built an impressive resume by leveraging opportunities here at MSU both inside and outside of the classroom. Her successful application is a testament to her hard work, as well as her ability to connect with excellent mentors we have here at State."
Learn more about the MSU Department of Political Science and Public Administration by visiting www.pspa.msstate.edu.
For more information about the Public Policy and International Affairs Program's Junior Summer Institute, visit www.ppiaprogram.org/page/junior-summer-institute.