Contact: Vanessa Beeson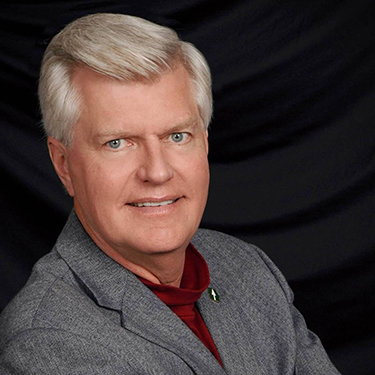 STARKVILLE, Miss.—Carlton Owen, former Alumnus of the Year and Alumni Fellow for Mississippi State's College of Forest Resources, presents the 2023 Carlton Owen Lecture next Thursday, April 20. This is the first time for the lecture's namesake to serve as presenter.
Owen will discuss "Life Lessons from the Environmental Edge," at 2 p.m. in Thompson Hall's Tully Auditorium. The event is part of MSU's Earth Week celebration.
Wes Burger, CFR dean and Forest and Wildlife Research Center director, said Owen has long been a champion of the nation's forests.
"Carlton Owen has spent his career ensuring that our forests are managed and conserved for future generations. We are honored for him to present this year's lecture, an event he established and has supported for over three decades," Burger said.
Owen is former president, CEO and founding executive of the U.S. Endowment for Forestry and Communities, a large nonprofit focused on preserving forests and advancing jobs in forest communities. His achievements include "Acres for America," a partnership between Walmart and the National Fish and Wildlife Foundation, which has helped protect nearly two million acres of wildlife habitat and other areas across the nation.
"My presentation will center on taking risks for the cause and how you sometimes must buck the tide in order to make a difference in conservation, land management and environmental sustainability," he said of the lecture series established in 1992.
Owen said another life lesson he'll share is the importance of establishing a network and seeking out mentors at the onset of one's career.
"My experience has been—if you ask someone for advice or a chance to share your thoughts—I've found everyone willing to do that. It's important to learn from others who have gone before you and heed their advice even as you follow your own path," he said.
"One of the most impactful things to me during my time at MSU was the opportunity to engage with outside speakers that shared their experiences across government agencies, the nonprofit sector and various industries in natural resources," he said. "I wanted to make sure CFR had the opportunity to have that type of activity on a planned basis."
Previously, Owen was the owner of Environmental Edge, LLC, a consulting firm. He has served as executive director of the national Sustainable Forestry Initiative Board Inc. and was vice president–forest policy for Champion International Corp. He also held positions with the American Forest Institute, American Forest Council, American Forest Foundation, Potlatch Corp. and Mississippi Wildlife Federation. The Greenville, South Carolina, resident is a two-time graduate of CFR, earning a bachelor's in forestry and master's in wildlife ecology in 1974 and 1976, respectively.
For more on MSU's College of Forest Resources, visit www.cfr.msstate.edu. For more on the Forest and Wildlife Research Center, visit www.fwrc.msstate.edu. Owen has donated his "Life Lesson" series, consisting of five installments and dozens of lessons from his career. Find the series at www.cfr.msstate.edu/alumni/carlton-owen-seminar.asp. 
MSU is Mississippi's leading university, available online at www.msstate.edu.