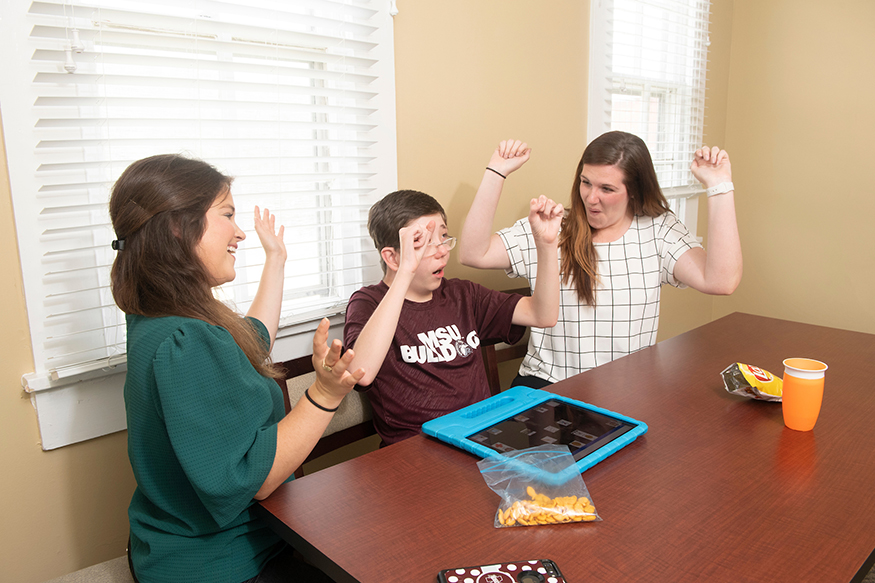 Contact: Harriet Laird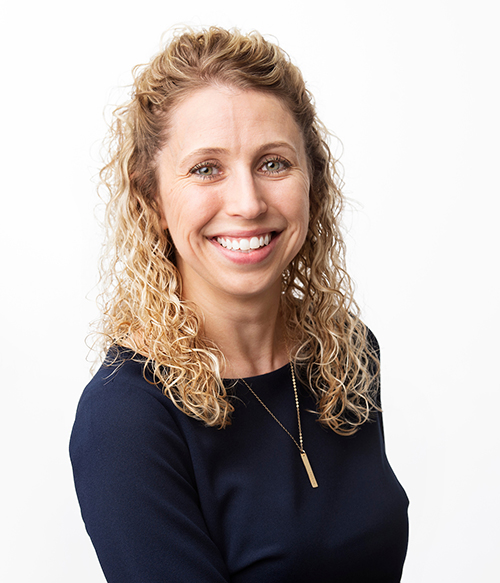 STARKVILLE, Miss.—Mississippi State's College of Education has the green light from the state's higher education board to open an innovative institute focused on support and opportunity for people with disabilities in the Magnolia State.
The Mississippi Institute on Disabilities will bring the T.K. Martin Center for Technology and Disability and the Autism and Developmental Disabilities Clinic under a unifying moniker, creating a hub for research, training and cross-campus collaboration. Additionally, more academic units, faculty and labs within the College of Education—and campuswide—will have a path for affiliating with the institute, or MIoD, approved in March by the Mississippi Institutions of Higher Learning board of trustees.
"MIoD presents a real win-win opportunity for faculty collaboration," said College of Education Associate Dean for Research Dan Gadke. "With persons with disabilities being one of our highest minority populations, innovative and convergent research is what is needed to find solutions and support for those with disabilities—cognitive or physical—across the lifespan. MIoD provides an opportunity for researchers at Mississippi State and beyond to come together and start coming up with solutions that matter through their innovative, cross-disciplinary research."
Academic units in the College of Education which are now MIoD affiliates are the school psychology and applied behavior analysis programs in the Department of Counseling, Educational Psychology and Foundations. Many departments, labs and faculty involved in this type of work soon will join as fellows and additional affiliates.
Formation of the institute also opens vast potential for federal funding and other financial support, making it even more sustainable and increasing the number of individuals across the lifespan who can benefit. With the new structure, the MIoD will be eligible for additional federal funding, particularly through interdisciplinary work that is both research and entrepreneurial focused.
College of Education Dean Teresa Jayroe, said, "MIoD is only going to further expand our mission to serve the state while advancing cross-disciplinary research. It is a one-of-a-kind institute that will resonate in the lives of individuals with disabilities for years to come."
Jayroe said the college has selected Kasee Stratton-Gadke as executive director, and said of MIoD's new administrator, "Dr. Stratton-Gadke's leadership over our TKMC and ADDC has been instrumental in providing outstanding service to Mississippians with disabilities."
Stratton-Gadke has directed the university's TKMC since 2019 and is an internationally recognized children's disabilities scholar and licensed psychologist. She is founder and director of MSU's CHARGE Syndrome Research Laboratory, the only site worldwide focused on educational, behavioral and quality-of-life research for individuals with the disorder and their caregivers.
Additionally, Stratton-Gadke is co-founder and co-director of the university's ADDC, which provides individualized behavioral, academic and life-skill services to individuals with autism and other developmental disabilities. She also is a nationally certified school psychologist and associate professor in school psychology.
"The potential MIoD brings to supporting individuals with disabilities is not only cutting edge for interdisciplinary research, but it will also have remarkable outcomes in innovation and service to care and support individuals with disabilities of all ages," Stratton-Gadke said.
For more on the new MIoD, contact Stratton-Gadke at kstratton@tkmartin.msstate.edu. Details on the College of Education are at www.educ.msstate.edu.
Mississippi State University is taking care of what matters. Learn more at www.msstate.edu.