Contact: Addie Mayfield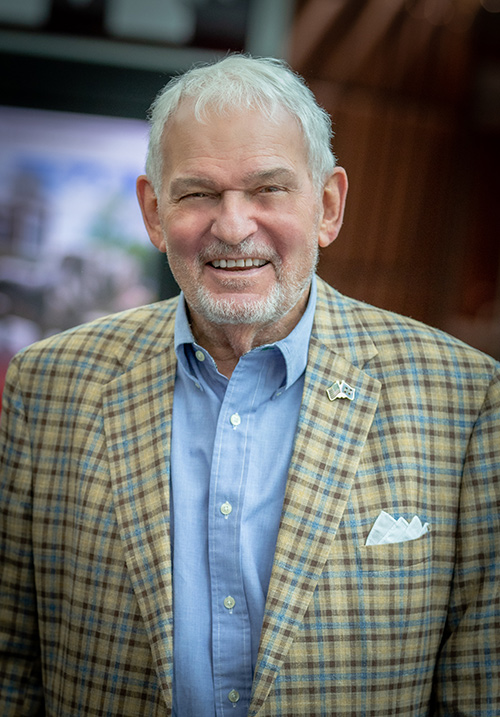 STARKVILLE, Miss.—Mississippi State University will recognize Albert C. Clark of Starkville, as its National Alumnus of the Year during the Friday [May 19] MSU Alumni Association 2023 awards banquet.
"We are proud and grateful for the opportunity to honor Albert Clark and the accomplishments he has reached along his journey as a respected leader and dedicated servant to his community, career and Mississippi State," said Jeff Davis, executive director of the MSU Alumni Association. "He is an excellent role model for current and future generations of the Bulldog family and is a distinguished selection for the National Alumnus of the Year."
Born and raised in Starkville near the university campus, Clark has been a Mississippi State Bulldog his entire life. He grew up in the Coca-Cola industry and began working in the family business after graduating from MSU's College of Business in 1965.
Today, he continues to serve as president and CEO of C. C. Clark Inc., a family holding company and parent corporation with subsidiary corporations selling soft drinks in Mississippi, Kentucky, Alabama and Indiana and distributing beer in Kentucky and Mississippi. Incorporated in 1931 as the holding company for the Clark Group of Companies, C.C. Clark Inc.'s beginnings date back to a small soda water operation opened by Clark's grandfather in 1903. Clark also serves as the vice president for Clark Distributing Company and the Clark Beverage Group and as president and CEO of Gulf State Canners Inc.
Clark is a leader in the community and within his industry, having served in a number of voluntary roles over the years. He has served on the board of BancorpSouth Bank Inc. and as former chairman of First Federal Bank for Savings. A longtime member of the Greater Starkville Development Partnership, he also has dedicated his time and support to the Oktibbeha County Economic Development Authority board, Starkville Rotary Club, Starkville Chamber of Commerce and the Mississippi Economic Council.
Additionally, Clark served as the Mississippi International Director for the National Skeet Shooting Association from 1968 to 1978. His passion for shooting sports landed him on the Sports Afield Magazine All-American Skeet Team in 1975 and Field & Stream Magazine's All-American Skeet Team in 1979 and 1980. He also was a member of a Five-Man Skeet Team that broke two World Records in 1969 and 2000.
At MSU, Clark is a member and past president of the MSU Foundation board of directors and previous board member for the Bulldog Club. He also is a former member of the MSU Alumni Association's National Board.
His tenure as president of the MSU Foundation from 1992-1995 positioned him as a key leader in the university's first capital campaign, The Campaign for Mississippi State: To Serve Mississippi…and Beyond. Launched in July 1992 and publicly announced in April 1993, the campaign set a goal of $78 million in five years. The goal was surpassed in 1994, three years ahead of schedule, and the successful campaign concluded in 1997 with $143 million raised. At the time, it was the largest major gifts campaign in the state's history.
He shares his passion for his alma mater with his wife and fellow Bulldog graduate, Glenda Bell Clark. The couple has supported various areas across the university for some 30 years, investing in areas such as scholarships, Bulldog athletics, the College of Business and other facilities. They are avid supporters of MSU's students and faculty, having created the Albert C. Clark Scholarship, Albert and Glenda Clark Loyalty Scholarship and Albert and Glenda Clark Faculty Support Fund.
The Clarks also have two children, Morgan and Cameron, who share their parents' connection as Bulldog alumni.
For his outstanding contributions, Clark was recognized as the College of Business Alumnus of the Year in 2004 and was recognized as one of the college's 100 Most Distinguished Alumni during its centennial celebration in 2015. He was also named a "Living Legend" by the Coca-Cola Bottlers Association in 2013.
Along with the national alumnus recognition of Clark, each of MSU's eight academic colleges will honor a graduate for outstanding personal, professional and community achievements. The 2023 MSU alumni-of-the-year group includes (by college):
College of Agriculture and Life Sciences
Jeff Tarsi of Collierville, Tennessee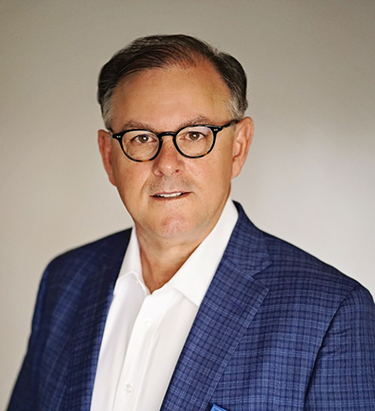 Executive vice president and president of global retail for Nutrien Ag Solutions, Tarsi earned a bachelor's degree in agricultural economics in 1984.
As a farm kid growing up in the Mississippi Delta, Tarsi's dream was to work his family's land near Cleveland. He followed his father's footsteps to MSU, where he was involved with the National Agri-marketing Association and Ag Econ Club. He also is a graduate of the Harvard Agribusiness Program and Purdue Strategic Marketing Course. Although his farming dream didn't work out, he established a successful career in the ag industry that has spanned more than 30 years and multiple leadership roles. 
He first joined a Nutrien legacy company in 1997 and served in a number of key leadership positions over the years, including vice president of retail international and strategy, where he was responsible for the retail businesses in Chile, Argentina, Uruguay, Brazil and Australia. More recently, he served as senior vice president of North American operations for Nutrien's retail business. Tarsi's current role began last year, leading a network of 2,000 retail farm centers and more than 20,000 employees across three continents.
College of Architecture, Art and Design
Anne Marie Duvall Decker of Jackson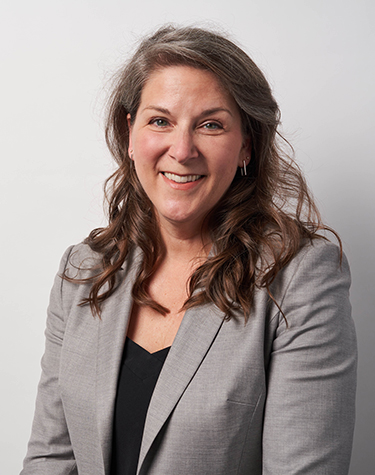 The 1994 architecture graduate is a founding principal partner of Duvall Decker.
Decker was MSU's Eminent Architect of Practice in 2015, is a recognized contributor to the advancement of the profession and was selected by the Architectural League of New York to present at the 2017 Emerging Voices lecture series. She has served the profession in many capacities, as a long-term board member and past president of American Institute of Architects, Mississippi and trustee and 2021 chair of the AIA Trust. Decker is often invited to share her experience as a lecturer, critic, visiting professor and design juror. She recently was appointed to serve the U.S. Department of State Bureau of Overseas Buildings Operations as a 2021-2023 Industry Advisory Group peer. In 2004, she was honored as the MSU College of Architecture, Art and Design's Alumni Fellow and has maintained strong connections with her alma mater over the years.
A native of Humboldt, Tennessee, Decker founded Duvall Decker in 1998 with her husband, Roy. She credits the MSU School of Architecture's strength of program and faculty leaders with helping guide her toward a successful career.
College of Arts and Sciences
Gus Colvin Jr. of Alexandria, Alabama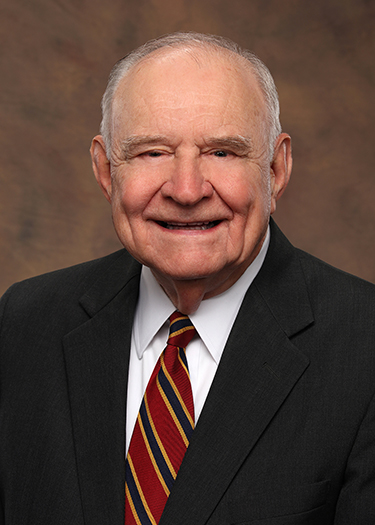 A 1962 MSU history graduate, Colvin earned a Juris Doctor from the University of Mississippi in 1965. He is the retired district court judge for the Calhoun County District Court in Anniston, Alabama.
The Lincoln, Alabama native began his higher education elsewhere, but was persuaded by a friend to transfer to Mississippi State. It didn't take him long to meet people and find his new "home" at MSU. After graduation, he spent 23 years practicing law and was elected as district court judge for Calhoun County four times, serving 22 years. Colvin also served as the general guardian of Calhoun County for two decades.
Outside his career, he has been an active member and treasurer of the Alexandria Civitan Club for nearly 40 years. At MSU, he is a longtime member of the Bulldog Club, the Leo Seal Society and the Dugout Club.
College of Business
Cynthia Anne Tucker of Houston, Texas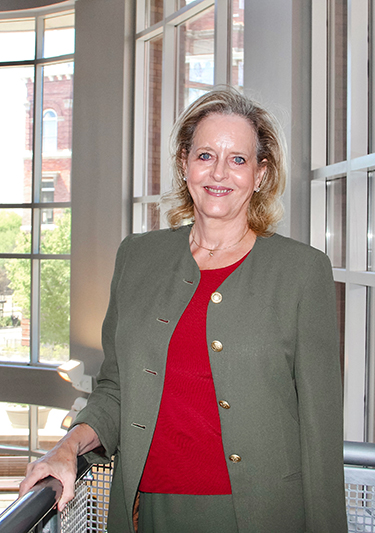 A third-generation Bulldog and two-time MSU graduate, Tucker earned a bachelor's degree in economics in 1977 and an MBA in 1978. She retired as director of business development and emerging technologies of ConocoPhillips, where she spent her 35-year career in progressive technology information and development-related roles.
Tucker began her career with Conoco in Ponca City, Oklahoma, where she worked in the information technology department. She later moved into operations where she focused on a wide variety of downstream activities, including refining optimization, trucking management and crude sales. In 1998, she relocated with her family to Russia, where she oversaw and managed crude sales, transportation and health and environmental safety. The Tuckers returned to the U.S. in 2000, and she continued in progressive roles focused in areas from marketing and freight to sales and contract negotiations.
Today, the Aberdeen native serves on the MSU College of Business's executive advisory board and is a longtime member of the Bulldog Club. Tucker also is a loyal supporter of student scholarships, which she has helped fund at her alma mater for over 20 years.
College of Education
Cheryl Prewitt Salem of Rancho Mirage, California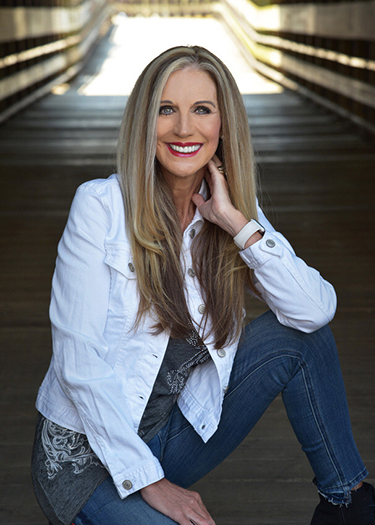 Co-founder of Salem Family Ministries, Salem graduated from MSU in 1979 with a bachelor's degree in music education and later received an honorary Doctor of Divinity from Heritage University and Seminary.
A native of Choctaw County, Salem represented her alma mater as Miss MSU at the Miss Mississippi pageant during her junior year, where she was named first runner up. In 1980, she walked the stage once again to become Miss America, and has since used her distinction as a springboard to launch the gospel into churches, women's conferences and television appearances.
She has recorded numerous worship music projects from prophetic books of the Bible, lullabies, instrumentals, prophetic intercession and worship CDs. Together with her husband Harry, Salem has written over 40 books. She also is the founder and president of her own production company, C.P. Annie Productions, as well as Women of The Nation.
James Worth Bagley College of Engineering
Anthony L. Wilson of Gulfport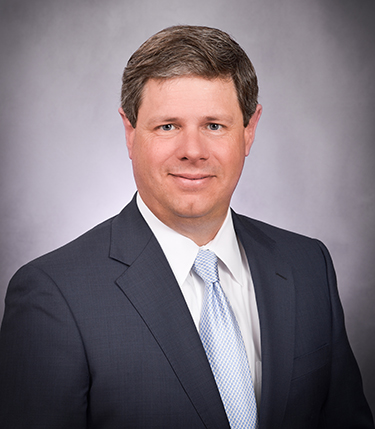 Wilson earned an electrical engineering degree from MSU in 1987. He also holds a Master of Business Administration from the University of Southern Mississippi and is a graduate of the Advanced Management Program at Oxford University in England. He currently serves as chairman, president and CEO of Mississippi Power Company.
The D'Iberville native has worked his entire professional career in the Southern Company system. He started at Mississippi Power in 1984 as an engineering cooperative student in Biloxi and joined the company full time after graduating from MSU. He earned increasing positions of leadership, including manager of the company's Meridian Division. He moved to Georgia Power in 2002 and held several executive leadership positions before returning to Mississippi Power in 2015 as the president and CEO.
An advocate of economic development and education, Wilson has volunteered his time in numerous civic, community and charitable roles. He serves in key positions on the board of directors for the Mississippi Economic Council, Mississippi Energy Institute and the Gulf Coast Business Council. At MSU, Wilson is the chair of the university foundation's board of directors after serving as vice chair for three terms. He also serves on the advisory board for the Bagley College of Engineering.
College of Forest Resources
Lee Temple Jr. of Madison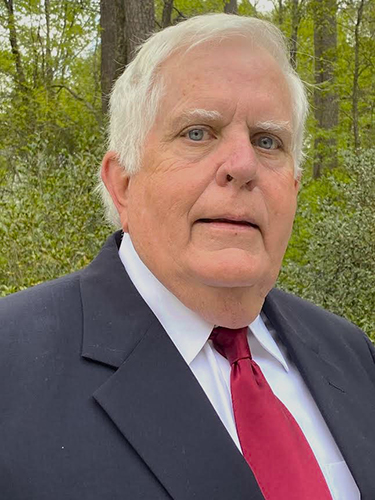 Temple earned a bachelor's degree in forestry in 1972 and retired from a 44-year career with Georgia Pacific as region general manager of fiber, responsible for all fiber purchases and sales at the region's paper mills, sawmills and manufactured board operations.
A native of Tuscaloosa, Alabama, Temple first learned about the forestry profession from a book in his high school library. Despite not having a background of family in the industry, he knew it was the right path for him. When he enrolled at Mississippi State in 1968, ROTC was required. Although it was later made optional, Temple stuck with it and was commissioned 2nd Lieutenant U.S. Army Branch Infantry upon graduation.
He was hired by Georgia Pacific as a procurement forester at the then-newly built sawmill in Columbia in 1972 but was first required to fulfill his military commitment at Fort Benning, Georgia. He graduated from the Army's Infantry Officers School in 1973 and served the remainder of his obligation in the Reserve forces, ending his career as company commander of a mechanized infantry unit.
Temple returned to Georgia Pacific, where he held progressive leadership roles for more than four decades before retiring. Beyond his professional endeavors, he has served as president of the Mississippi Forestry Association, chairman of the Four Lakes Chapter Society of American Foresters and president of the Grenada Rotary Club.
College of Veterinary Medicine
Victoria Hall of Saint Paul, Minnesota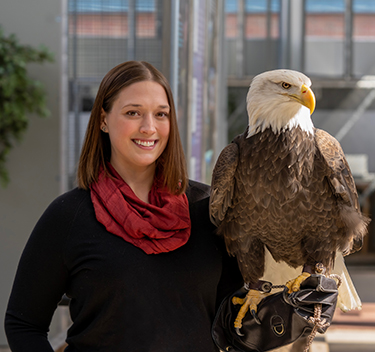 A three-time MSU graduate, Hall earned a bachelor's degree in animal and dairy science in 2011, followed by a Doctor of Veterinary Medicine in 2014 and a master's degree in veterinary medicine in 2015. She serves as the Patrick T. Redig Endowed Chair in Raptor and Ecosystem Health and executive director of The Raptor Center at the University of Minnesota College of Veterinary Medicine.
As a student, she was involved with MSU's Shackouls Honors College and participated in a study abroad experience to Kenya during her sophomore year, where she conducted wildlife management research and became immersed in the One Health research initiative that seeks to solve global challenges through collaborative approaches at the human, animal and environmental health interface. In veterinary school, she founded the College of Veterinary Medicine's summer Vet Camp program to provide hands-on learning to youth in veterinary and STEM topics.
Hall also has spent time with the Food and Agriculture Organization of the United Nations and the USDA's Foreign Agriculture Services working on projects involving global ecosystem health training programs, zoonotic animal diseases and antimicrobial resistance.
To watch the 2023 Alumni Awards ceremony, visit https://vimeo.com/event/3406102. The livestream will begin at 6:45 p.m. on May 19. For more on the MSU Alumni Association, visit www.alumni.msstate.edu.