Contact: Aspen Harris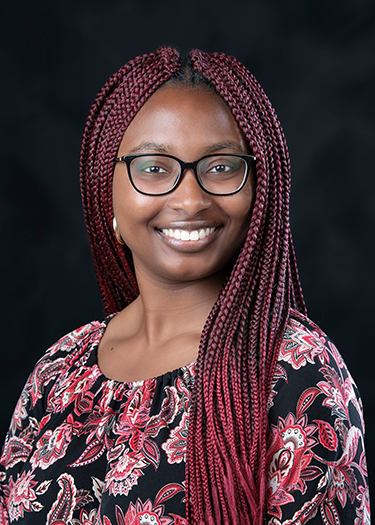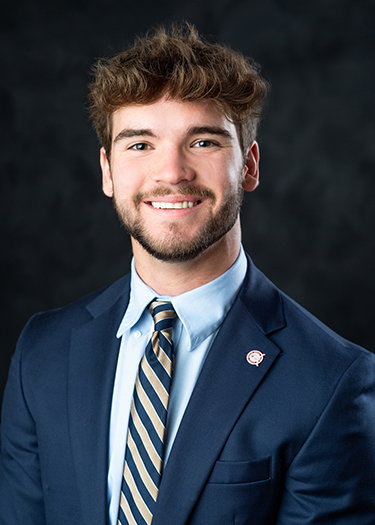 STARKVILLE, Miss.—Two Mississippi State undergraduates will study foreign languages virtually and abroad this summer as recipients of the U.S. Department of State's Critical Language Scholarship.
Sakira Crawford, a senior secondary education major from Ocean Springs, is a selection for the CLS to study the Korean language abroad, and Joshua Phillips, a junior Presidential Scholar and political science and economics double major from Birmingham, Alabama, is receiving the CLS Spark Award to virtually study the Arabic language.
Crawford is among 500 finalists from over 5,000 applicants from 245 higher education institutions across the country, while Phillips is among 80 chosen from 270 applicants for the CLS program's virtual Spark initiative. Initiated in 2006 by the U.S. Department of State's Bureau of Educational and Cultural Affairs, the CLS program provides hundreds of students every year with the opportunity to learn from any 14 languages essential to America's national security, economic prosperity and engagement with the world.
A two-year self-learner of the Korean language and a member of MSU's Korean Pop Culture Club, Crawford will study the language at Chonnam National University in Gwangju, South Korea.
Growing up in Japan, Crawford said she has been familiar with Korean culture and language but did not become fully curious about it until high school.
"The idioms and phrases they have and the history on the creation of the Korean writing system are two of the many reasons why I chose to learn the language," said Crawford, who is conversational in Korean, as well as Japanese and French.
She also is pursuing a linguistics and Teaching English to Speakers of Other Languages, or TESOL, certificate. Upon completion of her undergraduate degree, she plans to attend graduate school and then move to South Korea to start a career as an English as a Foreign Language teacher. 
When asked about the CLS program, she said, "It will benefit me as I feel immersion and being in South Korea will help me learn more about the Korean language. It will also help me learn more about Korean culture and everyday life that I may not have come to learn through other means. Getting experience in the country and learning more of the language will really help me in navigating life as an EFL teacher in the future."
At MSU, Crawford also is a member of Alpha Delta Pi sorority and is an MSU Foundation Ambassador.
Phillips is a G.V. "Sonny" Montgomery Presidential Endowed Scholar in MSU's Judy and Bobby Shackouls Honors College. At a CLS partner institution abroad, he will participate in an eight-week Arabic program through online classes and activities facilitated by native speakers. Through involvement in CLS Spark, he automatically will be considered as a semifinalist for the CLS program's 2024 overseas summer institutes.
With interests in international development, foreign markets and the comparative nature of differing governmental institutions, Phillips previously has assisted with research at the U.S. Department of Defense's Near East South Asia Center for Strategic Studies as an intern and is involved in research in MSU's Department of Political Science and Public Administration.
Phillips said the Middle East/North Africa region, where Arabic is primarily spoken, is of strong geographic interest to him due to the large number of countries within it that suffer from disadvantages arising from weak regime structures or economic crises in the past.
When asked about the CLS program and his future goals, Phillips said, "I'm incredibly excited about the opportunities this program offers. Being able to receive an Arabic certification this early in my career will really help to refine my interest in the Middle East/North Africa region and help me to conduct research on the region. CLS awards include a year of non-competitive employment opportunities through the U.S. Department of State—which is where I hope to work someday—so receiving this award helps ensure I can get a foothold in Washington, D.C."
His MSU activities include being a member of the prestigious Phi Kappa Phi Honor Society, Kappa Sigma fraternity and Student Association, while also serving as president of the Lambda Sigma Honor Society's Alpha Iota Chapter.
David Hoffman, an associate professor in the College of Arts and Sciences' Department of Anthropology and Middle Eastern Cultures, also serves as director of the Office of Prestigious External Scholarships, which mentors students applying for national, merit-based scholarships and fellowships.
"We are exceedingly proud of Sakira's and Joshua's successful applications to the extremely competitive CLS program. This is the fifth year in a row that MSU is sending at least one student, which is a recognition of the quality of students and the mentoring they receive here," Hoffman said. "Sakira and Joshua succeeded due to their own personal drive to improve their understanding of the broader world and their recognition of the importance of language training to that mission. They both were diligent in the application process, and we are excited to see how this language training will open up other doors, such as future scholarships, professional training, or graduate school."
MSU is taking care of what matters. Learn more at www.msstate.edu.