Contact: Allison Matthews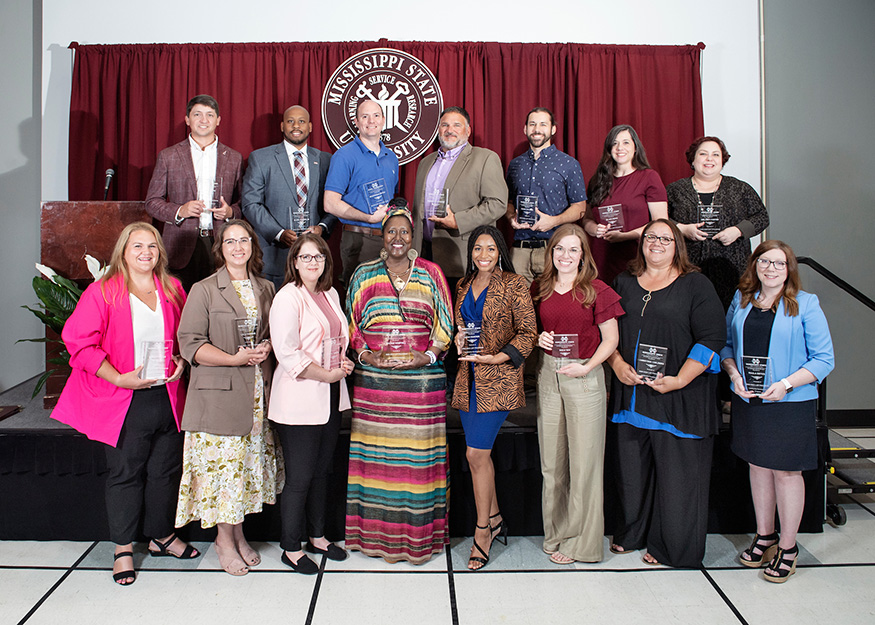 STARKVILLE, Miss.—Sixteen Mississippi State staff members are new graduates of a professional development program that prepares participants for potential leadership roles within the university.
President Mark E. Keenum along with direct supervisors and administrators from areas represented by cohort members recently celebrated the graduation of the Leadership Development Program Class of 2023.
The LDP empowers new supervisors and high-performing employees with heightened self-awareness, advanced knowledge and value-added leadership. Eligible applicants include employees preparing for mid- to senior-level leadership roles; directing major tasks, projects and initiatives; and having at least one year of service in their current position and support of their dean, director or department head.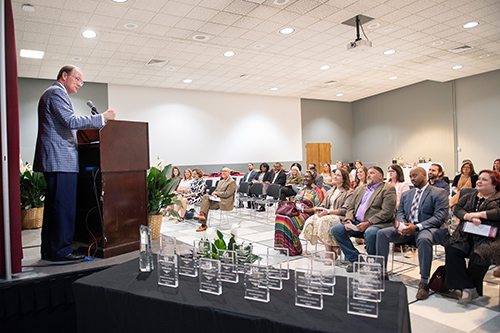 The LDP Class of 2023 graduates include:
—Kevin Anderson, web development services manager, Enterprise Information Systems
—Christina Childers, senior research associate, Mississippi State Chemical Lab
—Paula Estes, human resources generalist, Human Resources Management
—Delaney Foster, associate director for planning and assessment, Access, Diversity and Inclusion
—Alvin Franklin, associate A.D./development and team lead, MSU Foundation/Athletics
—Kenneth Graves, facilities manager, Animal and Dairy Sciences
—Lilli Harris, assistant director for graduate student development, Graduate School
—Tockie Hemphill, project manager, Social Science Research Center
—Leah Hunter, marketing coordinator, Mississippi State Online
—Joseph Iupe, director of finance and budget, MSU Foundation
—Kimberly Mason, assistant director for student counseling, Student Counseling Services
—Kayla Pineda, associate director for student achievement research, Office of Institutional Research and Effectiveness
—Blair Reed, research development specialist, Office of Research Development
—David Saucier, research engineer II, Center for Advanced Vehicular Systems
—Kathi Smith, business manager I, Office of the Provost
—Erica Way, marketing manager, MSU Foundation
The program is administered through MSU's Human Resources Management. For more information, visit www.hrm.msstate.edu/learn-grow/leadership-development.
MSU is Mississippi's leading university, available online at www.msstate.edu.