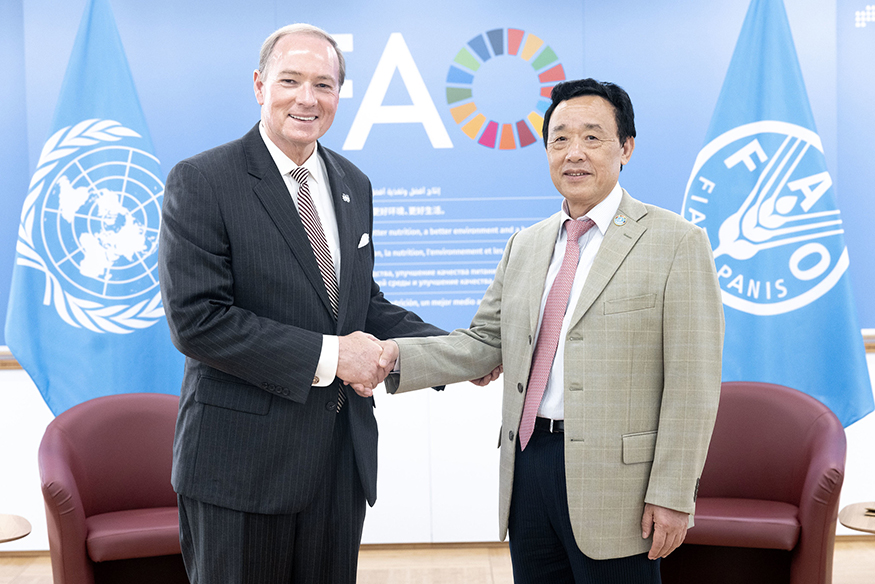 Contact: James Carskadon
ROME, Italy.—Mississippi State's global impact in the fields of aquaculture and high-performance computing continues to grow as university leaders visited the Food and Agriculture Organization of the United Nations this week to celebrate new partnerships.
FAO and MSU marked the launch of the university's new FAO-designated Reference Center for Antimicrobial Resistance and Aquaculture Biosecurity. MSU is one of four institutions internationally taking part in the launch. The two organizations are also collaborating on efforts to use high-performance computing capabilities to enhance knowledge of global land and water resources.
"We are committed to working with FAO to advance its global mandate to manage the threats posed by antimicrobial resistance," said MSU President Mark E. Keenum. "These initiatives are critical because more than 3 billion people rely on fish for protein. We want to be sure that everyone in our growing population has access to sustainable, healthy diets, and we are excited to work with our partners at FAO to do so."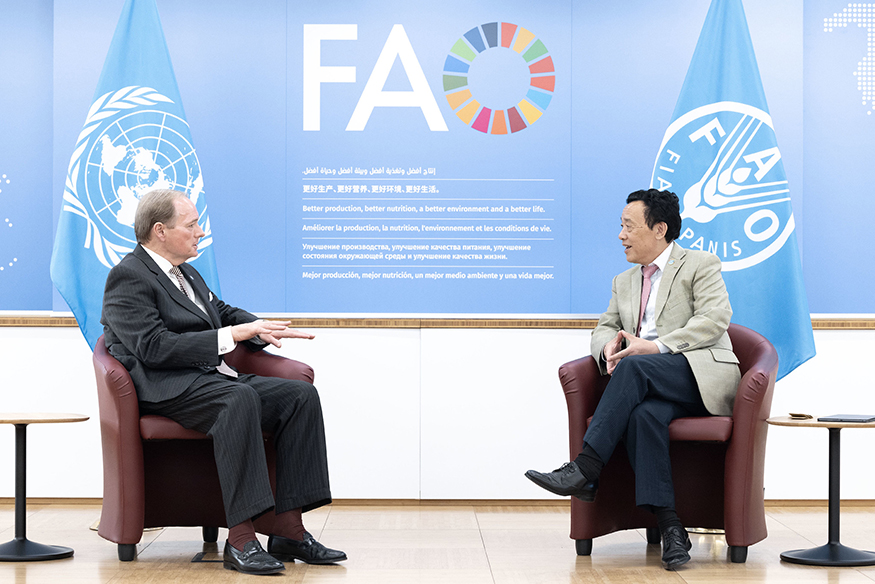 The reference center, managed through MSU's Global Center for Aquatic Health and Food Security in the College of Veterinary Medicine, is part of a coordinated international effort to better understand and reduce the level of antimicrobial resistance in aquaculture. Antimicrobial resistance occurs when germs like bacteria gain the ability to resist drugs designed to kill them. According to the FAO, antimicrobial resistance is a major global threat with implications for food safety and food security. MSU's College of Veterinary Medicine is a longstanding leader in aquaculture research, with programs that impact global and domestic partners, such as the U.S. catfish industry. MSU serves as the lead for the USAID-funded Feed the Future Innovation Lab for Fish.
MSU and FAO also marked new collaborations focused on the use of high-performance computing to assess global land and water resources. The collaboration builds on MSU's supercomputing resources that include two systems ranked among the 500 most powerful in the world. MSU researchers utilize supercomputers, data science and artificial intelligence to better understand geophysical and agricultural systems.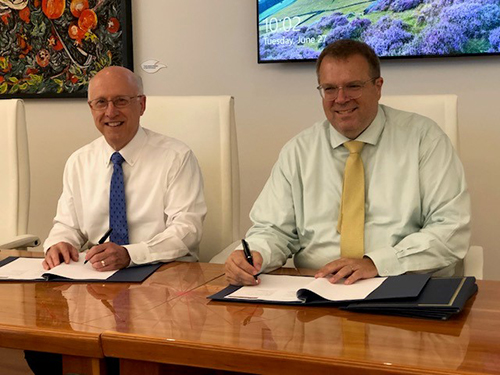 "High-performance computing and advanced modeling and simulations have become critical resources to support sustainable agricultural systems," Keenum said. "These complex models and simulations are built upon tremendous amounts of information, such as satellite images and climate-change data. Our resources and personnel will be able to enhance the performance and efficiency of these models thanks to our capacity and expertise in advanced computing.
We believe data science and artificial intelligence hold much promise to enhance food security and alleviate hunger and poverty. We are excited about working with FAO to explore these possibilities and use cutting-edge technology to find practical solutions to real-world problems."
For more on the FAO's antimicrobial resistance efforts, visit https://www.fao.org/antimicrobial-resistance/en/.
For more on MSU's Global Center for Aquatic Health and Food Security, visit www.gcahfs.msstate.edu.
Mississippi State University is taking care of what matters. Learn more at www.msstate.edu.