Contact: Carl Smith
STARKVILLE, Miss.—Two Mississippi State undergraduates are the latest recipients of the nationally renowned Astronaut Scholarship, a prestigious designation that recognizes the best and brightest science-, technology-, engineering- and mathematics-focused students in the U.S.
Senior biological sciences major Madison Brode and senior biochemistry major Garrett Knotts are among the 68 members of the Astronaut Scholarship Foundation's 2023 Astronaut Scholars Class. Each will receive up to $15,000 and join a lifelong network of professional mentors and peer researchers.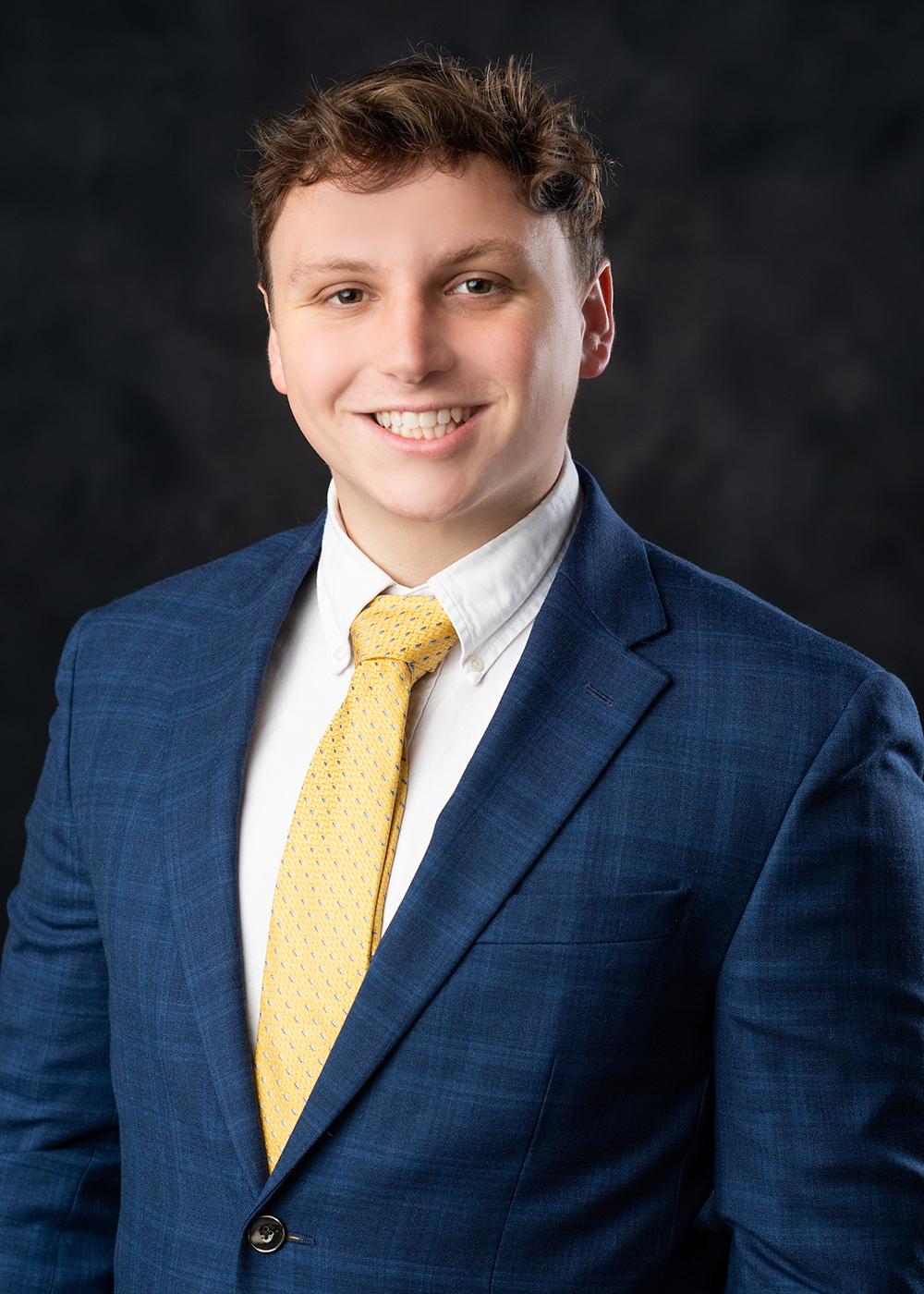 Brode, a Memphis, Tennessee, native, is a 2022 recipient of the Goldwater Scholarship, the country's preeminent undergraduate award for STEM students, and the Dr. William E. Gardiner Memorial Award for academic achievement and leadership development in biology. She previously was named a Provost Scholar and was recognized by MSU's Office of Student Leadership and Community Engagement for volunteer efforts.
"I am honored and excited to be named an Astronaut Scholar. I am especially looking forward to lifelong membership in the Astronaut Scholar community and the opportunity to connect with others in the world of STEM," Brode said. "As an undergraduate, I wanted to participate in both research and studying abroad, and I was drawn to all the opportunities the Shackouls Honors College provides to ensure students are able to pursue these things."
Knotts, of Moss Point, serves as the MSU Student Association's legislative director and the vice president of the Judy and Bobby Shackouls Honors College Ambassadors. He is a recipient of the Colvard Future Leadership Scholarship and the Mississippi Eminent Scholar Grant, among other awards.
"Receiving the Astronaut Scholarship boosted my self-confidence and helped clarify my passions within science," Knotts said. "I am excited to become involved in the Astronaut Scholar community and become a mentee to a professional in the biomedical field."
MSU Office of Prestigious External Scholarships Director David Hoffman said both Brode and Knotts are excellent students who are engaged in meaningful research, which shows their ability to meet the ASF's mission of supporting the careers of future leaders of STEM in the U.S.
"Madison was again recognized for her commitment to research in behavioral ecology, particularly that of bird species," Hoffman said. "She started this trajectory while studying with University of Memphis ornithologists as a high school senior and has continued to add research experiences at MSU—with faculty in biological sciences and wildlife, fisheries and aquaculture—and while studying abroad this spring at the University of Oxford.
"Garrett has been incredibly active in research since his freshman year at MSU. He's been working with Dr. Christopher Johnson's lab in the chemistry department, which helped to augment his interest in the functioning of the human heart. Garrett's research will continue with the links between biochemistry, cancer therapies and the particularities of heart cell reproduction," Hoffman continued. "Garrett is also passionate about health care policy and how he can work within our political systems to improve our health care system. I think this dual set of interests really helped his application stand out."
Astronaut Scholarships are awarded to juniors and seniors who intend to pursue research or advance their field upon completion of their final degrees. Scholars are selected for their initiative, creativity and excellence in their chosen field. In addition to receiving a financial award, they enjoy networking and mentoring opportunities with astronauts, alumni and industry leaders; participation in the Michael Collins Family Professional Development Program; and a paid trip to attend ASF's Innovators Week and Gala in Orlando, Florida, which provides an opportunity for the scholars to present their research at a technical conference.
Visit www.astronautscholarship.org/index.html for more information about the Astronaut Scholarship Foundation and the Astronaut Scholarship.
Learn more about MSU's College of Arts and Sciences and College of Agriculture and Life Sciences by visiting www.cas.msstate.edu and www.cals.msstate.edu, respectively.
The Shackouls Honors College is available online at www.honors.msstate.edu.
Mississippi State University is taking care of what matters. Learn more at www.msstate.edu.