Contact: Sam Kealhofer
STARKVILLE, Miss.—Mississippi State's Max Wamsley, a chemistry Ph.D. student from Vicksburg, is a recipient of the U.S. Department of Defense's Science, Mathematics and Research for Transformation Scholarship, which provides him full tuition for up to five years and full-time employment with America's largest government agency after graduation.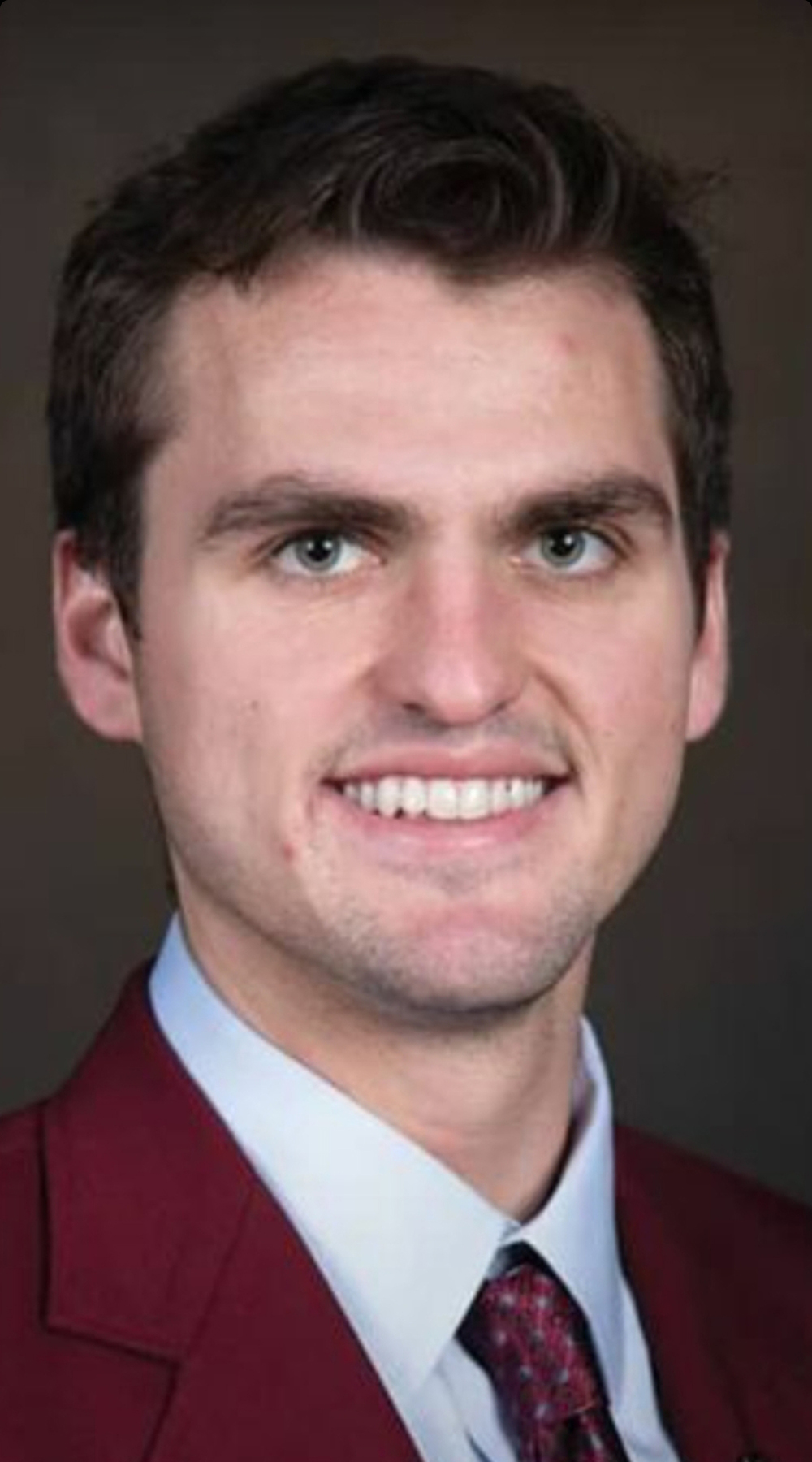 Wamsley also will have access to hands-on learning experiences at one of more than 200 innovative laboratories across the U.S. Army, Navy, Air Force and DoD during summer internships, where SMART scholars gain technical skills directly from experienced mentors.
"I am deeply humbled and honored to have been bestowed such a prestigious award," Wamsley said. "This remarkable opportunity will serve as a crucial steppingstone toward my career aspirations in scientific research."
Wamsley is working on optical spectroscopic techniques under his mentor, Professor of Chemistry Dongmao Zhang. Optical spectroscopy uses light in the ultraviolet, visible or infrared wavelength to determine physical, chemical or structural properties of materials. After graduation, Wamsley will work at the U.S. Army Combat Capabilities Development Command Chemical Biological Center in Aberdeen, Maryland.  
During his three-year tenure at MSU, Wamsley has published six peer-reviewed articles, four of which were featured as supplementary covers in "Analytical Chemistry" and "ACS Measurement Science Au," two top analytical chemistry journals. 
The DoD is committed to developing STEM talent and is the largest employer of federal scientists and engineers, with nearly 150,000 civilian STEM employees. DoD STEM activities support this mission by providing authentic learning experiences through a variety of education and outreach initiatives, such as the SMART Scholarship-for-Service Program. For more than a decade, SMART has trained a highly skilled STEM workforce that competes with the evolving trends of industry to support the next generation of science and technology for the U.S.
For more information on the SMART Scholarship-for-Service Program, visit www.smartscholarship.org.
MSU's College of Arts and Sciences and Department of Chemistry are available online at www.cas.msstate.edu and www.chemistry.msstate.edu, respectively.
Mississippi State University is taking care of what matters. Learn more at www.msstate.edu.