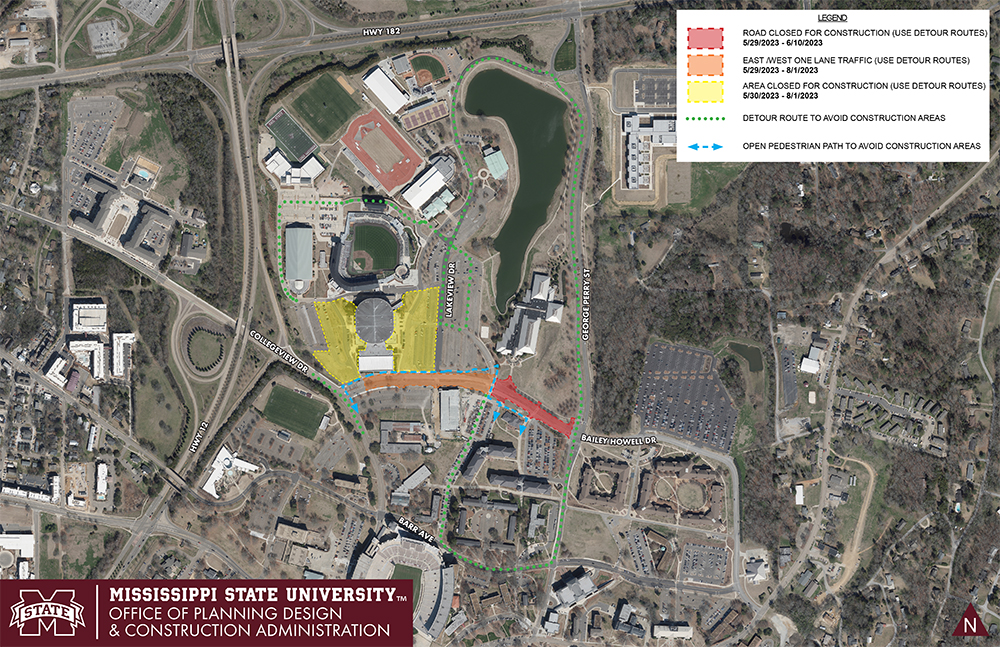 A portion of Mississippi State infrastructure on the north side of campus will close this summer for paving and sidewalk construction projects.
Commuters and pedestrians will experience closures to sections of Bailey Howell Drive, between Collegeview Drive and George Perry Street through Aug. 1. Area detour routes are available to commuters, and Sanderson Center parking lots are now open.
Travelers are advised to use caution when traveling through the area.
Contact the Facilities Management Service Desk at 662-325-2005 if you have any questions.