Contact: Pattye Archer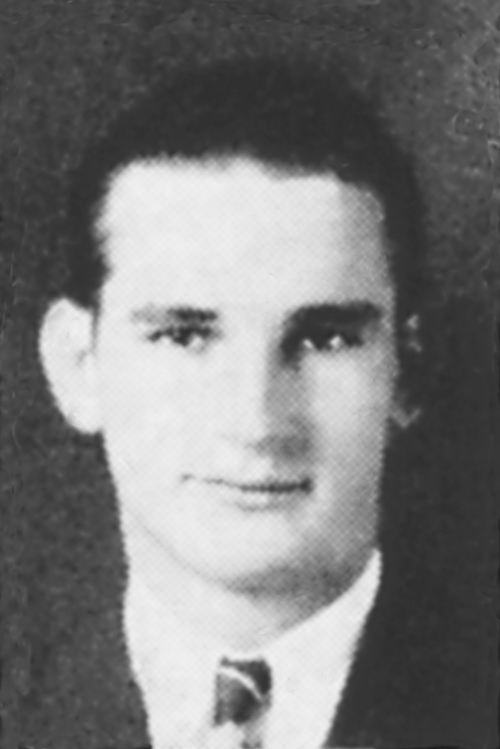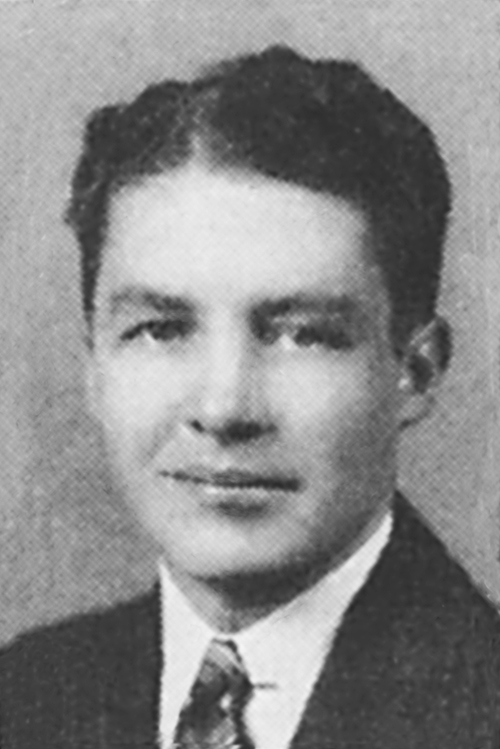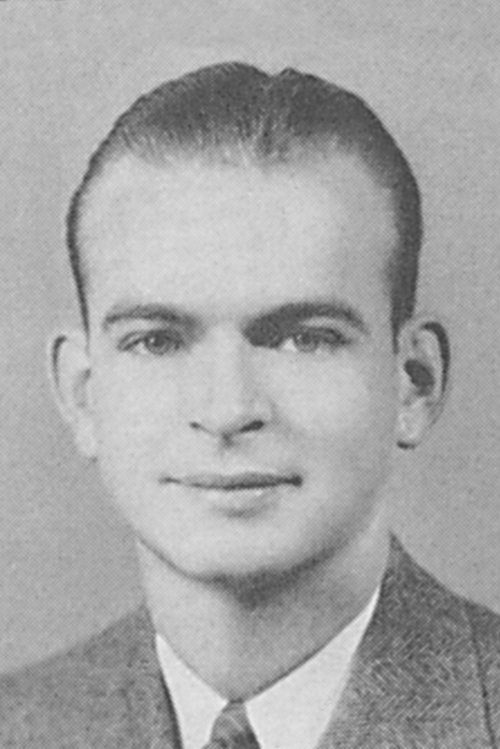 STARKVILLE, Miss.—As more stories of World War II veterans continue to be lost, two brothers are making a generous donation to memorialize one special veteran's story and preserve his memorabilia at Mississippi State University's Mitchell Memorial Library.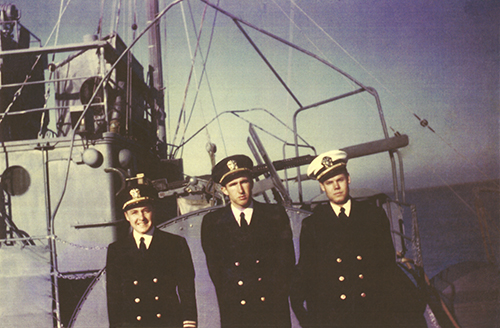 This Tuesday [June 6]—the 79th anniversary of D-Day—MSU Libraries will unveil "The Walter L. Wallace Sr. WWII Collection, Bulldogs in Action: How Three Young Men of State Cleared the Way to Victory." A dedication will take place at 11 a.m. on the library's second floor. The event is free and open to all.
Walter L. Wallace Sr., a Laurel native and 1939 graduate of Mississippi State University, then known as Mississippi State College, is being remembered by his sons Walter L. Wallace Jr. and Steve L. Wallace, who uncovered their father's World War II experience even though it was not a topic he discussed often. As the brothers learned their father's distinctive story, they knew it needed to be shared.
The exhibit also honors Mississippi natives George Hammer of Waveland and Kenneth "K.O." Wise of Jonestown, who played key roles in World War II, although not as much information is available about their personal experiences.
"A lot of men came home and did not tell their stories," said Steve Wallace, a retired dentist living in Birmingham. "We are losing those stories. That is why we thought it was important to share Dad's, but we know there are so many others. Even the two MSU graduates who were at Normandy when Dad was there—they have stories, but we could not find more about them. Yet we know each had something unique."
Walter L. Wallace Jr., said several reasons led to the brothers' decision to display their father's collection with the MSU Libraries, but sharing his story with future MSU graduates was key among them.
"D-Day (June 6, 1944) was the largest amphibious invasion ever," Walter Wallace said. "It was called Operation Overlord."
He said although many people know about this significant historic event, they may not realize that three Mississippi State College graduates had a major impact on the operation.
"This is the unique piece—it was not just one MSU graduate, there were three, who were involved," Walter said. "Dad memorializes that fact in a letter. He is a 1939 graduate, as is Kenny Wise, and George Hammer is a 1940 graduate. And all three were involved in Operation Overlord.
"As my brother and I talked, we believe it was not just Dad, but the two others involved in clearing the beaches of Omaha and Utah beach. We do not know for sure but believe they were also at Utah—'sweeping Utah beach,'" he added.
Wallace Sr., Hammer and Wise each commanded minesweeping ships charged with protecting the U.S.S. Augusta, the command ship for the entire D-Day operation. The Augusta was responsible for carrying numerous senior military officers, including General Omar Bradley. Their efforts helped clear the way for what came next.
The Wallace brothers said the concept of having MSU Libraries commemorate all three State graduates grew when talking with Stephen Cunetto, associate dean for Community Relations and Strategic Initiatives, and Trish Cunetto, development officer, both administrators for the MSU Libraries, for others to learn of the contributions these three men made to their country and to Mississippi.
"There were 5,000 vessels and 160,000 troops that crossed the English Channel in one invasion," Walter Wallace said. "The actual orders, which are a part of this exhibit, were to start sweeping on June 5 (ahead of the actual invasion). Dad and these other two State graduates were integral to this effort."
Both Steve and Walter Jr. feel it is critical to study history.
"It is a failure nowadays that people don't know history," Steve Wallace said. "Everyone should know history; otherwise patterns come back and repeat."
Walter Wallace, who is a writer and historian, added, "I believe history is the basis for not making the same mistake we've made in the past. History can be an excellent guide for diplomacy in a world today that is struggling to make sense out of the reordering of the world. History is a way of looking into the window of the future."
Like their father, both Walter Jr. and Steve Wallace are Mississippi State graduates. Both are looking forward to returning to campus June 6 to unveil the exhibit honoring their father and fellow servicemen.
They are also grateful to know his story.
"I was glad to learn more about what my dad did," Steve Wallace said. "He never talked about it much. He told me some, talked to Walter some. Then we found the letter and were able to start to put the story together. We hope this will inspire others to do the same."
For more information on the MSU Libraries, visit library.msstate.edu.
Mississippi State University is taking care of what matters. Learn more at www.msstate.edu.