Contact: Jospeh Newell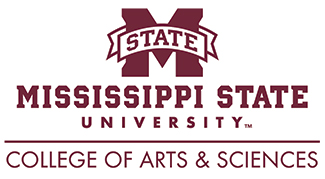 STARKVILLE, Miss.—Mississippi State University now offers students new ways to combine multiple interests with two additional College of Arts and Sciences degrees.
Begun this semester, a new concentration in entertainment technology has been added as a Bachelor of Science in Interdisciplinary Studies, or BSIS, option and political communication now is offered as a Bachelor of Arts in Liberal Arts, or BALA, choice.
Entertainment technology trains students to technically advance their artistic goals in jobs such as stage robotics, scenic automation, entertainment production, sound engineering, technical direction and lighting for live theater events, concerts, theme parks and sporting events.
Inspired by one student's interests in both industrial technology and communication, instructor Melanie Harris in the Department of Communication worked with College of Education instructors Jody Buchanan and Mickey Giordano in the Department of Industrial Technology, Instructional Design and Community College Leadership, on building a concentration that includes skills training the three faculty labeled "useful on any scale."
Kasondra Harris, director of academic relations for BSIS, said, "A concentration in entertainment technology will prepare students to work with large-scale production companies in spaces such as arenas, performance venues and museums."
With a growing demand for specialized practitioners in the entertainment industry, Melanie Harris engaged with companies such as Disney Entertainment and Production Resources Group to identify current employment opportunities for graduates in this new MSU field of study.
For students with multiple interests in liberal arts fields, the university also is offering a political communication concentration, a degree program offering career options in the political or public administration arenas, according to Kate Sawaya, academic advisor in the College of Arts and Sciences.
"It prepares them for careers in campaigning, public address and public affairs, as well as any public-facing roles related to governmental agencies and policymaking," she said. "This concentration also can particularly benefit those wanting to pursue law school or professional careers in legislation, lobbying and community outreach."
Students interested in the entertainment technology concentration can contact Kasondra Harris at kharris@deanas.msstate.edu, and those wanting more details on political communication can contact Sawaya at kate@deanas.msstate.edu.
More on MSU's College of Arts and Sciences is available at www.cas.msstate.edu.
Mississippi State University is taking care of what matters. Learn more at www.msstate.edu.