Contact: MSU Office of Public Affairs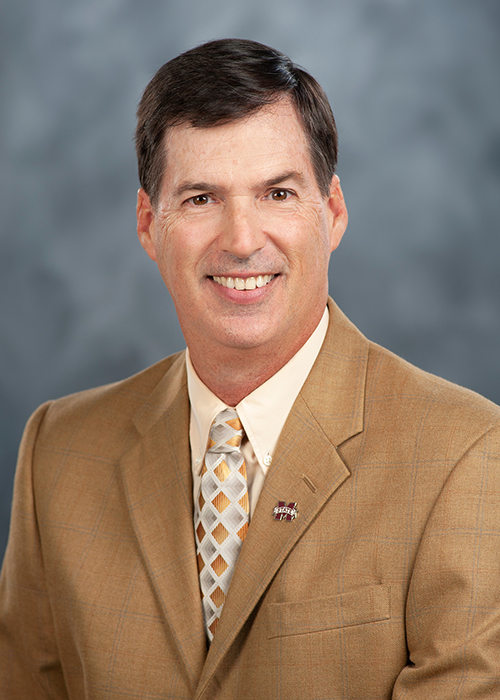 STARKVILLE, Miss.—Just in time for Mississippi State's season opener in football—September 2's MSU vs. Southeast Louisiana game—a veteran journalist at MSU is releasing an audio documentary looking in depth at the influence of the iconic university tradition, the cowbell.
Terry Likes, head of the Department of Communication, has produced an audio report titled "Cowbell Culture: Small instrument—big impact…the cowbell as a fixture in American music, sports, and popular culture." WMSV-FM will air the program during its 5 p.m. newscasts on Monday, August 28, and Thursday, August 31. The program also can be heard online at https://www.youtube.com/watch?v=QgQv4ucGD6E.
"In the Magnolia State, the cowbell is part of the culture, dating back nearly 100 years at Mississippi State University home football games," Likes said. "'More cowbell' was one of Saturday Night Live's Top 10 skits of all time, but the cowbell also plays a role in some of American music's most popular songs. For artists like the Rolling Stones, Kiss, Led Zeppelin and Van Halen, the cowbell, in certain songs, is an iconic piece of rock-and-roll percussion. This report explores the use of the cowbell at that intersection of music, sports and popular culture," said Likes.
The program features a variety of audio sources, music and interviews with Anthony Craven, WMSV-FM General Manager and MSU Public Address Announcer; Steve Azar, host of "In a Mississippi Minute" and Mississippi's Music and Cultural Ambassador; Barry Hause, lecturer in MSU's Department of Music who teaches the History of Rock and Roll; and David Northrup, a drummer who has performed with Boz Scaggs, Wynonna Judd and Rick Derringer.
Likes has won more than 100 awards in a radio/TV career spanning more than 30 years of fulltime and freelance work. The Saint Louis, Missouri, native has been an MSU faculty member since 2019 and holds a Ph.D. from the University of Kentucky, a master's degree from Western Kentucky University and a bachelor's degree from Maryville University-St. Louis.
For more details about MSU's Department of Communication, visit www.comm.msstate.edu.
Mississippi State University is taking care of what matters. Learn more at www.msstate.edu.