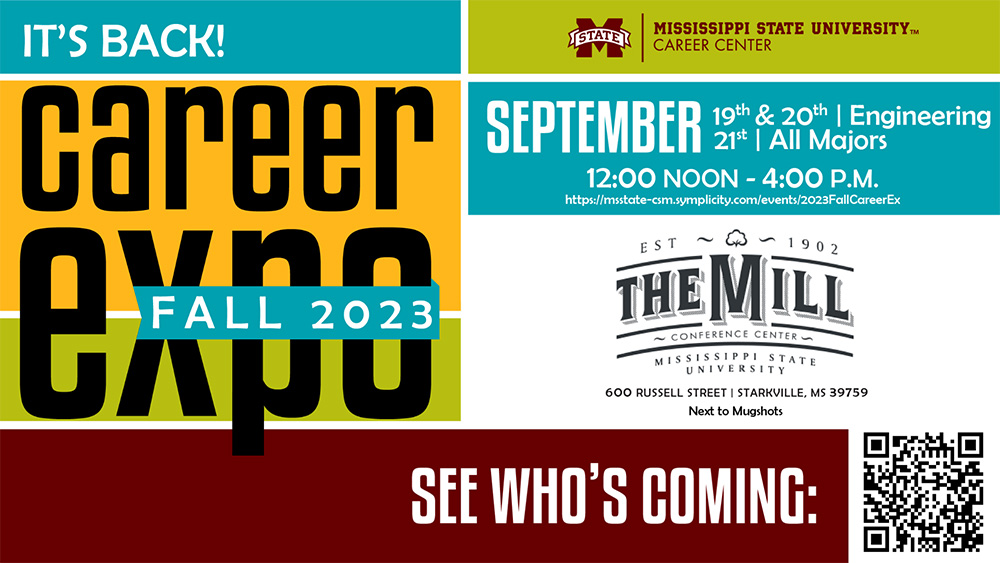 Contact: Carl Smith
STARKVILLE, Miss.—Mississippi State is preparing job-seeking Bulldogs for interviews and linking them to more than 200 regional employers this month during the university's bi-annual Career Expo Days and Resume Blitz Days.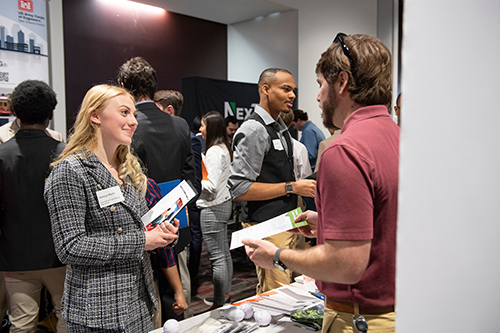 Hosted by the MSU Career Center, this fall's Career Expo is scheduled from noon to 4 p.m., Sept. 19-21, at The Mill at MSU Conference Center. The event's first two days will involve companies seeking engineering and technical majors, while day three will include companies recruiting all majors.
Approximately 230 private businesses and government agencies—from C Spire to Chevron, and Blue Cross Blue Shield of Mississippi to PACCAR—are scheduled to attend. For a complete list of attendees and other event information, visit https://msstate-csm.symplicity.com/events/2023FallCareerEx.
In preparation for the event, the Career Center offers 15-minute critiques of students' resumes during Resume Blitz Days. From 10 a.m. to 2 p.m., Sept. 13-14 and Sept. 18, students may drop by Montgomery Hall's third floor and receive feedback from staff members or visiting employers. Appointments are not necessary.
For more information about the Career Expo, Résumé Blitz Days or other MSU Career Center events, contact Leslie Neal at lneal@career.msstate.edu.
Visit www.career.msstate.edu/events for a full schedule of career preparation workshops and networking opportunities. The Career Center is online at www.career.msstate.edu.
Mississippi State University is taking care of what matters. Learn more at www.msstate.edu.