Contact: Carl Smith
STARKVILLE, Miss.—The soulful harmonies of Kings Return will fill Lee Hall's historic Bettersworth Auditorium on Oct. 4 as the Grammy-nominated acapella vocal group kicks off the Mississippi State University Lyceum Series' 76th season at 7 p.m.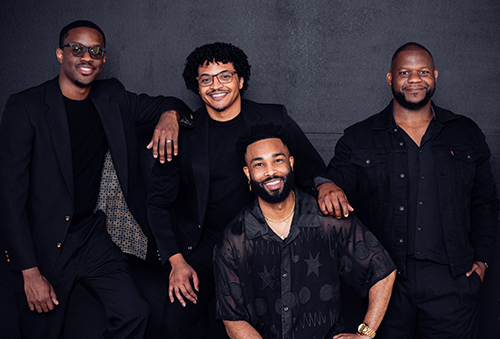 The quartet—first gaining notoriety after barebones versions of "God Bless America" and "Ubi Cartis" sung in stairwells went viral—draws from R&B, jazz, gospel and pop influences. Reviewers have said the band of vocal brothers defy the constraints of a single genre and explore a myriad of sonic shades and textures.
After releasing a debut EP in 2021, Kings Return's first full-length album, 2022's "ROVE," featured a cover of the Bee Gees' song "How Deep Is Your Love," which earned a Grammy nomination in the Best Arrangement Instrumental or Acapella category.
To learn more about and listen to Kings Return, visit www.kingsreturnmusic.com.
Individual tickets to the show are $30 per person, $25 for MSU employees and senior citizens, $10 for children and free for MSU students. They are available online at www.msstate.universitytickets.com or at the Center for Student Activities, Suite 314, Colvard Student Union.
The Lyceum Series is MSU's longest running performing arts series and is a key part of the university's continued commitment to the arts. For more information about the 2023-24 season or to purchase tickets, visit www.lyceum.msstate.edu or call 662-325-2930.
MSU is Mississippi's leading university, available online at www.msstate.edu.