The nomination window for the 2024 Mississippi State Online Teaching Award is open now until 5 p.m. Jan. 7.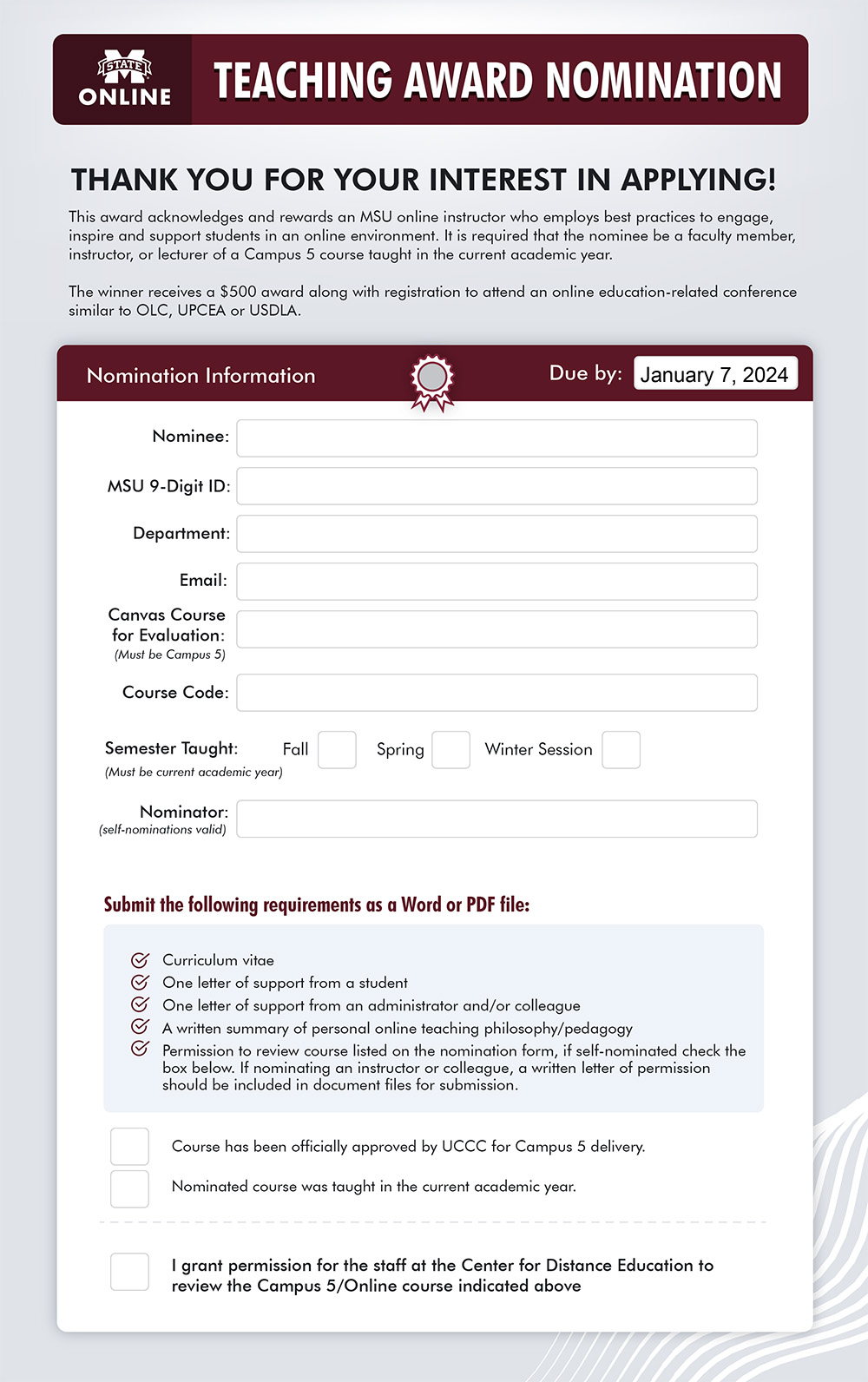 In its sixth year, the award acknowledges and rewards an MSU online instructor who employs best practices to engage, inspire and support students in an online environment.
Potential nominees include faculty members, instructors or lecturers of a Campus 5 course taught in the current academic year.
The winner will receive a $500 award along with registration to attend an online education-related conference similar to OLC, UPCEA or USDLA. The winner will be notified in April.
Submit the following to t.craven@msstate.edu as a Word or PDF file:
—Nomination Form
—Curriculum vitae
—One letter of support from a student
—One letter of support from an administrator and/or colleague
 written summary of personal online teaching philosophy/pedagogy
—Permission to review course listed on the nomination form. If nominating an instructor or colleague, a written letter of permission should be included in document files for submission.