Contact: Harriet Laird
STARKVILLE, Miss.—Mississippi State Grisham Master Teacher Jacob Tschume is the university's newest Luckyday Scholars Program Faculty Fellow.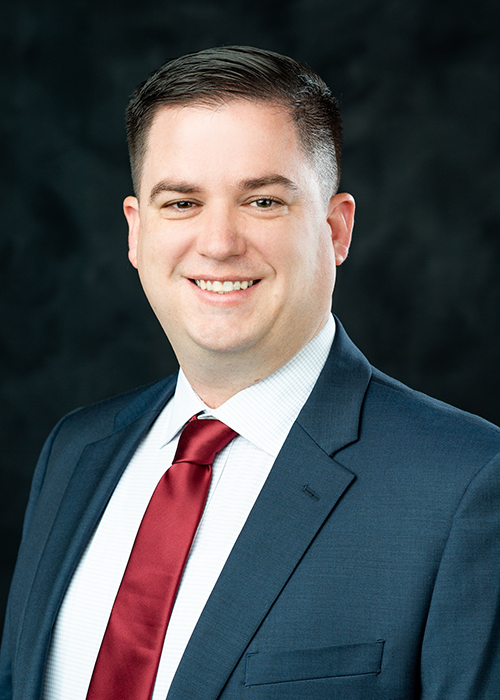 Tschume joins the program to help facilitate its growth on campus, including the addition of sections of the Lucykday Seminar course open to the incoming freshman class of scholars. His 11-year MSU career in the classroom includes a focus on making students successful while in college and also after graduation.
Christa King, director of the Luckyday Scholars Program, said of Tschume, "As a faculty member for over a decade, he has shown time after time his willingness to not only be a high-quality educator, but a mentor for students as well."
A recipient of the 2020 College of Arts and Sciences Teaching Award in STEM and the 2022 Grisham Master Teacher award, Tschume has garnered his college's and university's top teaching honors over a short three-year span. He serves as an undergraduate advisor in the mathematics department where he advises many students who are working toward their Bachelor of Arts or Bachelor of Science degrees in mathematics. He is currently pursuing his Ph.D. in Higher Education Leadership at MSU, focusing on student success and its impact on leadership and scholarship.
Professor Mohsen Razzaghi, head of MSU's Department of Mathematics and Statistics and Giles Distinguished Professor, said of Tschume's accomplishments, "Jacob has been an exceptional teacher in the classroom over the past decade, and I am excited to see him honored as a Luckyday Faculty Fellow. Jacob's dedication to his profession, ability to work with any student, and desire to ensure each student finishes his class as a more well-rounded student are just a few of the many reasons he will make a great fellow for the students of the Luckyday Scholars Program."
A native of Olive Branch, Tschume joined MSU's mathematics faculty in 2012 and began serving as an undergraduate advisor in 2015. He teaches a variety of classes including Business Calculus, Calculus II, Calculus III and Introduction to Linear Algebra in both face-to-face and distance formats. He received his bachelor's and master's degrees from MSU.
As faculty fellows, Tschume, along with Amy Knight from the Department of Communication, will engage the 50 new Luckyday Scholars in interactive events and discussions on the program's core values of scholarship, community, service and leadership.
For more information about MSU's Luckyday Scholars Program, visit www.luckyday.msstate.edu.
Mississippi State University is taking care of what matters. Learn more at www.msstate.edu.