Contact: Bethany Shipp
STARKVILLE, Miss.—More than $4 million in federal funding is enabling Mississippi State University to continue meeting the educational needs of migrant children across the state through the Mississippi Migrant Education Service Center.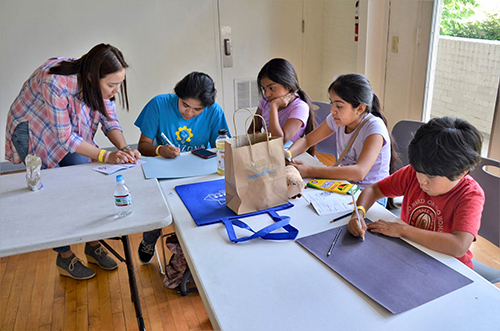 Administered by the Mississippi Department of Education, the five-year grant supports MSU's ongoing efforts to provide supplemental academic and support services to agricultural migrant families throughout the state. Anchored in MSU's College of Education, the service center has received federal funding since 2006 to ensure migrant children have access to all opportunities offered by a public education.
"Migrant children face many obstacles created by cultural and language differences and interruptions to their education from frequent moves, which can cause them to fall through the gaps," said Gabby Davis, MMESC interim director. "Our goal is to give them the tools they need to succeed and make sure they receive the same educational opportunities as other students."
Serving approximately 750 migrant children across Mississippi each year, the center offers tutoring, advocacy, school supplies, after-school and summer programs, parent training classes, referrals for medical services and more.
Teresa Jayroe, MSU College of Education dean, said, "With this funding from the Mississippi Department of Education, our dedicated staff are further equipped to address the unique needs of migrant students, ensuring they receive a comprehensive education. Every step we take is towards creating a brighter, inclusive future for all students."
The grant is funded by the Office of Federal Programs as part of the Migrant Education Program, which is legally based in the Elementary and Secondary Education Act of 1965, as amended.
MSU's College of Education is home to five academic departments, a division of education, one research unit and numerous service units. Learn more about the Mississippi Migrant Education Service Center at www.educ.msstate.edu.
Mississippi State University is taking care of what matters. Learn more at www.msstate.edu.