Contact: Carl Smith
STARKVILLE, Miss.—Madison Brode, a senior biological sciences major at Mississippi State, is a national finalist for the Marshall Scholarship, a prestigious award annually providing a select 50 American students graduate-level study opportunities in the United Kingdom.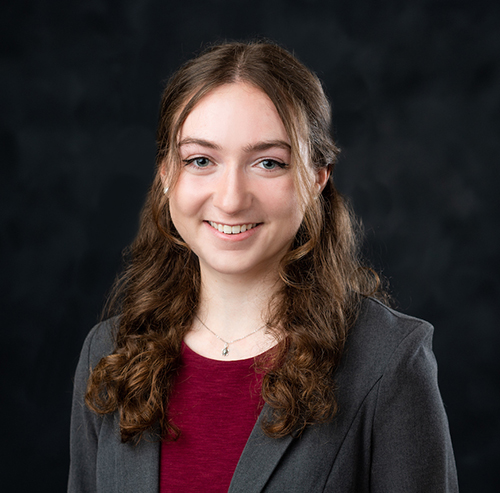 The Memphis, Tennessee, native moves to the interview phase of the award process on Nov. 16. If selected, Brode said she hopes to study biodiversity, conservation and management at the University of Oxford in England, where she spent two previous study-abroad sessions.
"What initially drew me to the U.K. and what makes me want to return for graduate study is its rich history of studying and conserving birds," said Brode, who has conducted significant undergraduate research in ornithology and behavioral ecology of birds while at MSU. "In whatever role I am in after college, I hope I can connect people to nature."
Brode is a highly decorated MSU undergraduate who is scheduled to graduate in the spring. This year, she was named one of the university's latest recipients of the nationally renowned Astronaut Scholarship, an award recognizing the best and brightest science-, technology-, engineering- and mathematics-focused students in the U.S. Brode is a 2022 recipient of the Goldwater Scholarship, the country's preeminent undergraduate award for STEM students, and the Dr. William E. Gardiner Memorial Award for academic achievement and leadership development in biology. She previously was named a Provost Scholar and was recognized by MSU's Office of Student Leadership and Community Engagement for her volunteer efforts.
MSU Office of Prestigious External Scholarships Director David Hoffman said Brode "truly encapsulates the Marshall Scholarship program," and her finalist designation shows MSU provides pathways for students to excel in global scholarship, leadership and service.
"We are overjoyed for Madison to be recognized in this truly elite group of students asked to interview, and she has earned every bit of this," Hoffman said. "It is very clear the Marshall Scholarship values not just academic success, but also potential for both transformational leadership and service as an ambassador between the U.S. and the U.K., which Madison does in droves. Ultimately, her application made it evident she is committed to continued learning from the U.K. context, meaningful research that will be applied on both sides of the Atlantic, and her future leadership of global conservation to help slow and prevent the continued loss of biodiversity."
Founded by a 1953 Act of Parliament and named in honor of U.S. Secretary of State George C. Marshall, the Marshall Scholarship's website says it commemorates the humane ideals of the Marshall Plan and expresses the continuing gratitude of the British people to their American counterparts.
Marshall Scholarships are open to U.S. citizens who hold an undergraduate degree from an accredited American college with a minimum 3.7 grade-point average. The award covers university fees, cost of living expenses and books, while also supporting thesis, research and daily travel grants and travel fares to and from the U.S.
Visit www.honors.msstate.edu/prestigious-external-scholarships for more information about the MSU Office of Prestigious External Scholarships.
Mississippi State University is taking care of what matters. Learn more at www.msstate.edu.