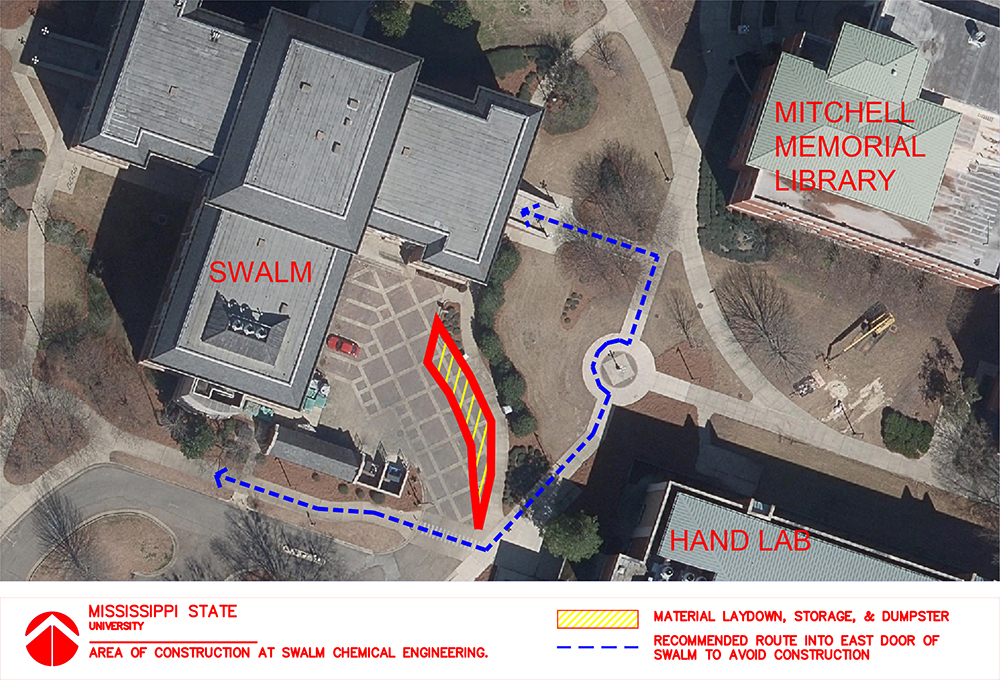 Due to ongoing construction at the Dave C. Swalm Chemical Engineering Building, a single turnaround lane next to the sidewalk outside of the facility will be blocked until April 4.
Pedestrians walking through the area are advised to travel around the blocked site and use caution.
Contact the Facilities Management Service Desk at 662-325-2005 with questions.