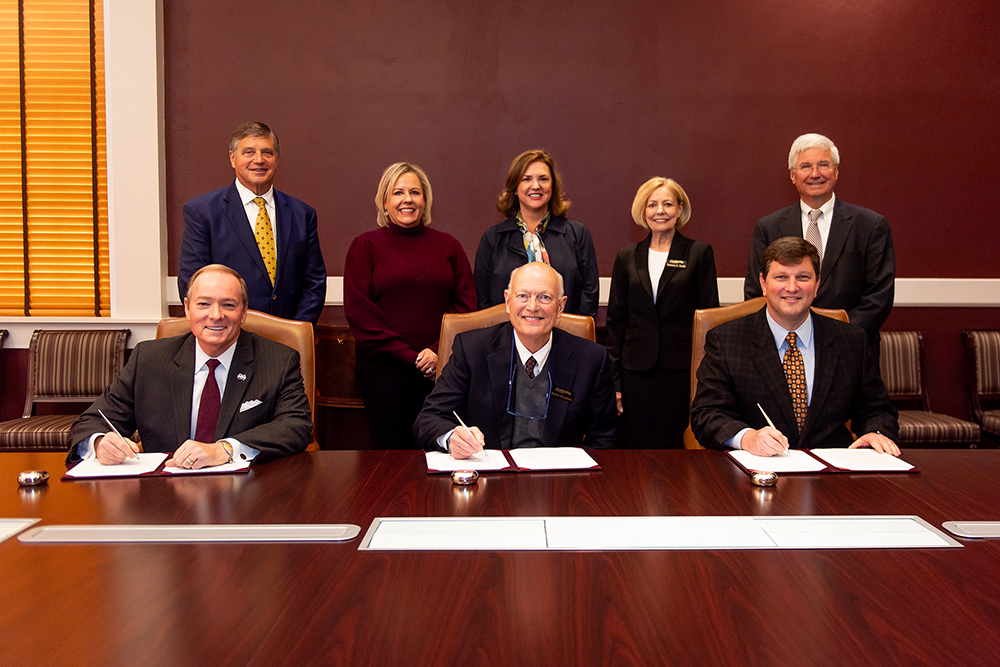 Contact: Harriet Laird
STARKVILLE, Miss.—A $4 million gift from the Luckyday Foundation of Jackson announced today [Nov. 1] will benefit the construction of Mississippi State University's new 412-bed residence hall complex.  This gift will also continue the philanthropic legacy of Frank Rogers Day.
Funds specifically are for the creation of the Luckyday Tower, a living and learning community for MSU's Luckyday freshman Scholars in the 159,000-square-foot Azalea Hall, a $96 million project at the corner of Barr Avenue and George Perry Street set to open in August 2025. The announcement of the multi-million dollar contribution was made during the annual freshman pinning ceremony which is welcoming the fourth class of students into the program.
"The Luckyday Foundation is pleased to provide funding for the new Luckyday Tower, which will enhance the student experience for scholars within this program," said Jamie Houston, Luckyday Foundation board chair. "We believe that having a dedicated space for Luckyday Scholars to hold classes, meetings, conversations and visits with Luckyday program staff is beneficial. A supportive, collaborative community is a core value of our program, and our freshman scholars will now be able to live together with the Luckyday Tower easily accessible. Our Board is grateful to President Keenum and MSU administrators for their leadership in making this a reality."
All Luckyday Scholars participating in the program will have access to programming space consisting of a lobby and study area for students, modern classroom with adaptable seating and tables, offices for Luckyday Scholars Program Director and staff, and kitchenette.  As the program continues to grow to a full complement of up to 320 scholars, the Luckyday program will have reservation priority for a large meeting space in the residence hall complex.
MSU President Mark E. Keenum said he is thankful for the Luckyday Foundation's investment in both Azalea Hall and the student scholars.
"This gift will create a new home for the Luckyday program here at MSU, and I could not be more excited about what this means for our Luckyday Scholars. I'm grateful for our exceptional partnership with the Luckyday Foundation and their support of these remarkable students as they learn and grow into the servant leaders our communities will need in the years to come," he said.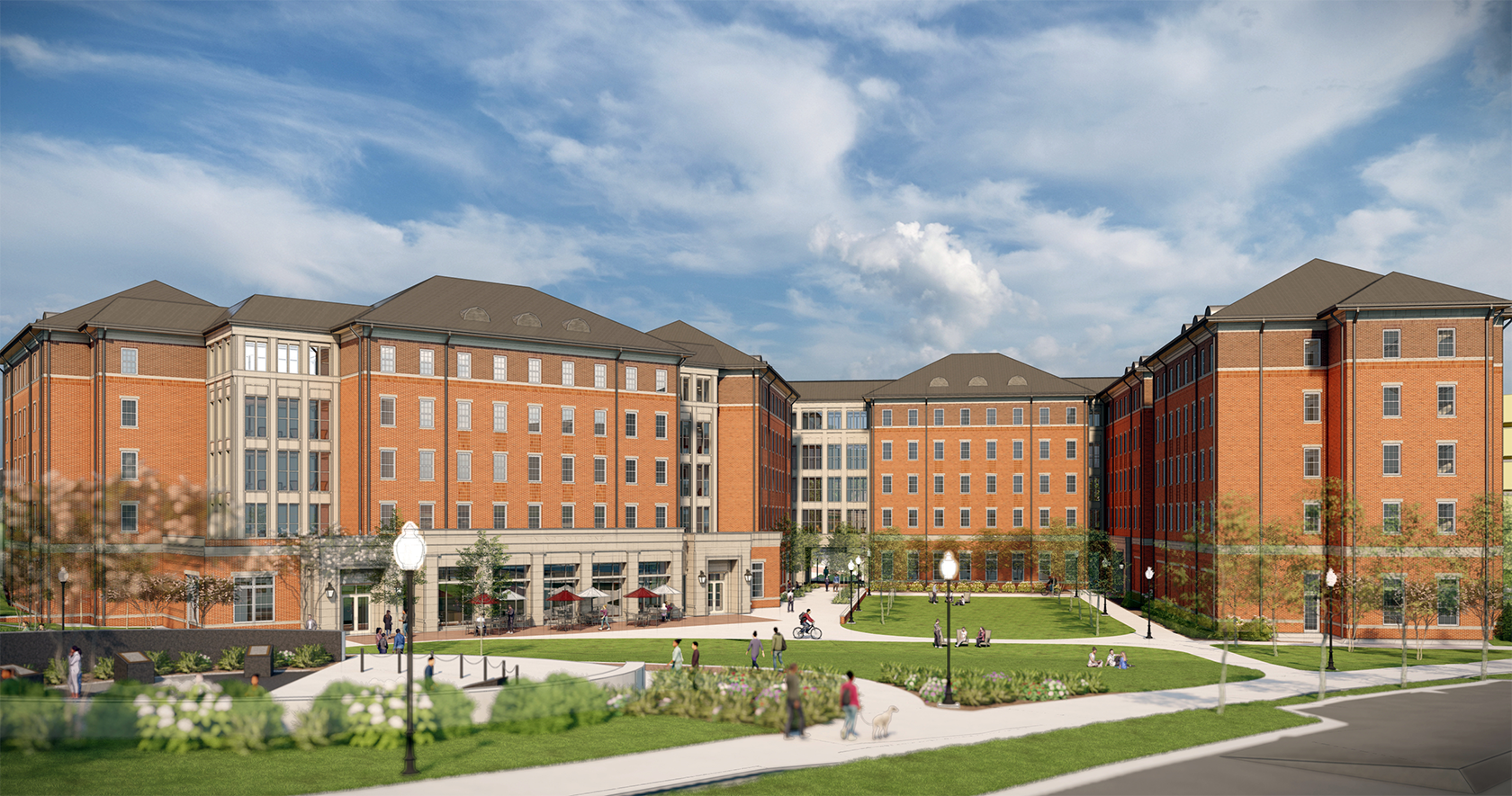 All freshman Luckyday Scholars will be given first priority to reside in the new hall, as will up to 20 student mentors for the program. The building's design is optimal for student engagement and collaboration, with 18 single rooms incorporating common restrooms and social spaces in each pod-style community. Azalea Hall will also feature a new campus dining facility.
MSU's vice president for Development and Alumni John Rush, who also is the MSU Foundation President and CEO, said, "Donors like the Luckyday Foundation want to make a positive difference in the lives of Mississippians, especially students who are eager to be involved with and serve local communities. With this type of support, Mississippi State is more competitive and successful in its efforts to not just grow scholarship of students, but also community, service and leadership—the Luckyday program's fundamental principles."
For additional information about giving opportunities, contact Alex McIntosh, director of corporate and foundation relations for the MSU Foundation, at 662-325-8227 or amcintosh@foundation.msstate.edu.
Mississippi State University is taking care of what matters. Learn more at www.msstate.edu.