Contact: Sarah Nicholas
STARKVILLE, Miss.—Through the creation of a new online university database, a Mississippi State forensic anthropologist is using his expertise to help find missing people.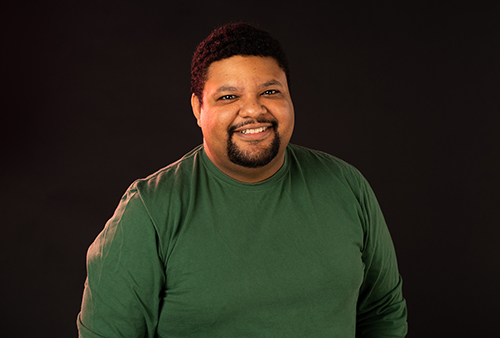 The Mississippi Repository for Missing and Unidentified Persons, launched this month at www.missinginms.msstate.edu, opens access to important forensic information and biological profiles—from physical makeup to trauma assessments and estimated times of death—used by law enforcement in finding missing people and identifying remains. The website features a searchable portal with access to public case information.
"This database was developed to address the lack of missing and unidentified repository data at both state and national levels. This issue continues to impact the identification of missing and unidentified people, especially people of color in the rural South," said Jesse Goliath, an assistant professor in MSU's Department of Anthropology and Middle Eastern Cultures who is leading the project. "We want all Mississippians to know who is missing in their state and be able to report when their loved ones are missing. This repository will help law enforcement direct their efforts and resources to known regions of missing persons. With the unidentified persons data, we could potentially solve cold cases that exist in the state."
In addition to archiving missing persons data, Goliath said researchers, including AMEC Assistant Professor Jordan Lynton Cox, will use geospatial analysis to determine medicolegal and health disparities across the state.
On Facebook, the database is available @Mississippi Repository for Missing and Unidentified Persons; on Twitter @missinginms; and on Instagram @missinginms. For more details, email missinginms@msstate.edu.
Goliath, who holds a Ph.D. in anthropology and a graduate minor in anatomy from Ohio State University, first began using his forensic skills for the U.S. Department of Defense as a contractor working with the Defense POW/MIA Accounting Agency identifying missing service members from past war conflicts. He joined MSU's faculty in 2021 and recently became the university's first fellow in the American Academy of Forensic Sciences, the premier organization for professional forensic scientists in the country.
For more information about MSU's AMEC department, housed in the College of Arts and Sciences, visit www.amec.msstate.edu. The CAS is located online at www.cas.msstate.edu.
Mississippi State University is taking care of what matters. Learn more at www.msstate.edu.