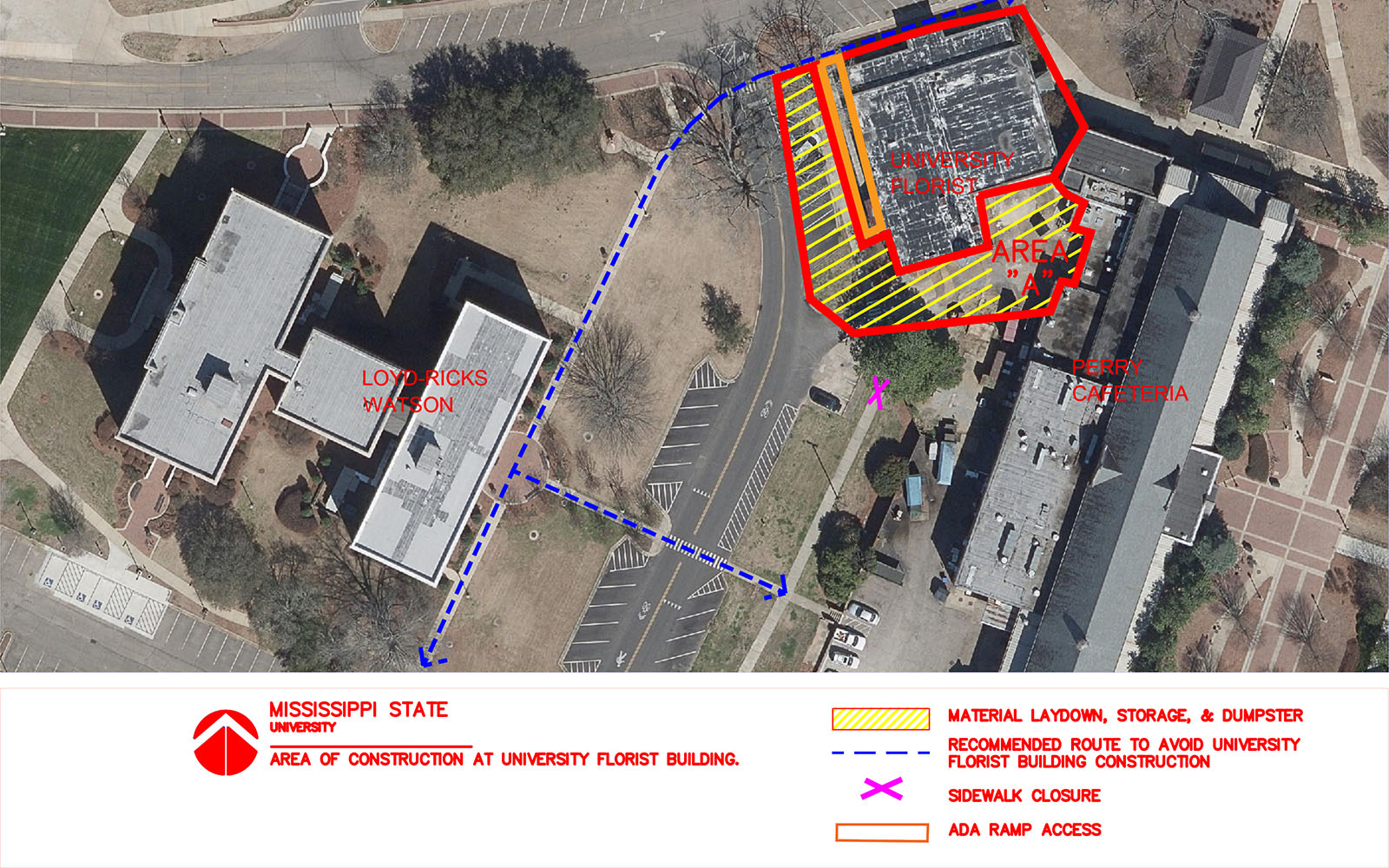 The area surrounding the home of the Henry F. Meyer Student Media Center and the University Florist's former spot will be affected by renovation efforts through spring 2024.
Specifically, parking spots along Tracy Drive and the service area behind the facility and Perry Cafeteria will be used as a material lay-down and storage space beginning Nov. 27. A portion of the sidewalk running behind the two buildings will also close during renovations.
Drivers and pedestrians traveling through the area are advised to use caution.
Contact the Facilities Management Service Desk at 662-325-2005 with questions.